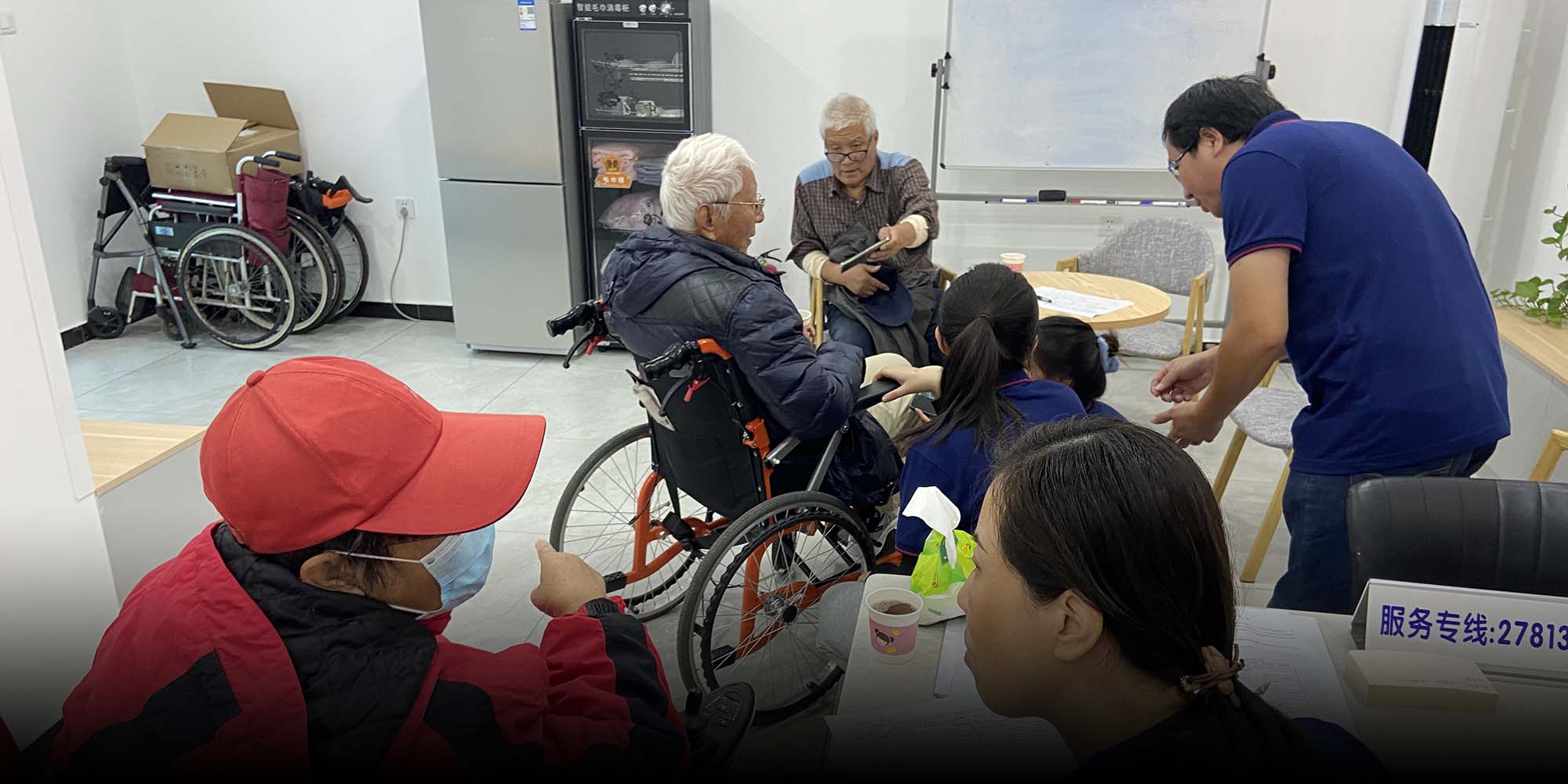 NEWS
Bathing Services for Seniors Gain Popularity in Aging China
Bathing assistants and bath houses are providing older adults with a much needed service.
Bathing services targeting the older demographic are picking up steam in China, as the country's rising aging population seeks convenient means to keep on top of their personal hygiene.
Searches for keywords related to "elderly baths" saw a significant uptick in 2021, as reported by Blue Heath, a media outlet specializing in health care, citing data from service platform Meituan. Searches for "elderly bathing assistance" jumped 808%, while orders for "elderly bathing" increased by 1,450% that year.
Official data shows that 264 million Chinese are aged 60 and above, and nearly 42 million lived with different forms of disability as of 2020, according to the Chinese National Committee on Aging. Lack of access to regular and safe baths has left many elderly people suffering from personal hygiene issues, as well as being susceptible to risks including injuries from falls that could potentially exacerbate their pre-existing ailments.
First popularized in Japan, which also has a large older demographic, bath visits are a nursing care service whereby caregivers and nurses give professional bathing services in patients' homes. In China, the service is gradually getting attention, though there isn't specific data on the number of such centers across the country.
Zhao Rong started a bathing service company for older people in the northern city of Tianjin after working in a similar sector in Japan for five years. His company provides both bathhouse and home-visit services, with the latter costing up to about 500 yuan ($70).
"We had to explain our services to our clients when they first launched last year," Zhao told Sixth Tone, adding his company has since served 100 clients and delivered 400 various services. "Also, service listing platforms like Meituan are having trouble tagging my store when we try to list the service on the app. But people are becoming increasingly familiar with the service now."
Zhao's company, which primarily targets older people, is also shifting its demographic to include younger people with disabilities. But there aren't clear national guidelines on bath visit services and usually work through the support of local neighborhood committees — this means there is a lack of regulatory standards and insurance coverage, leading to risks for caregivers in the event of accidents.
"None of the 20 insurance companies we consulted provided insurance for elderly bathing services because they said there were so many uncertainties in providing the services," Zhao said. "We managed to purchase insurance for older people who are visiting the bath house, which is registered as a elderly care center. The compilation of corresponding regulatory standards could take several years."
Editor: Bibek Bhandari.
(Header image: Older men consult with bathing assistants at a nursing home in Tianjin, September 2022. Courtesy of Zhao Rong)