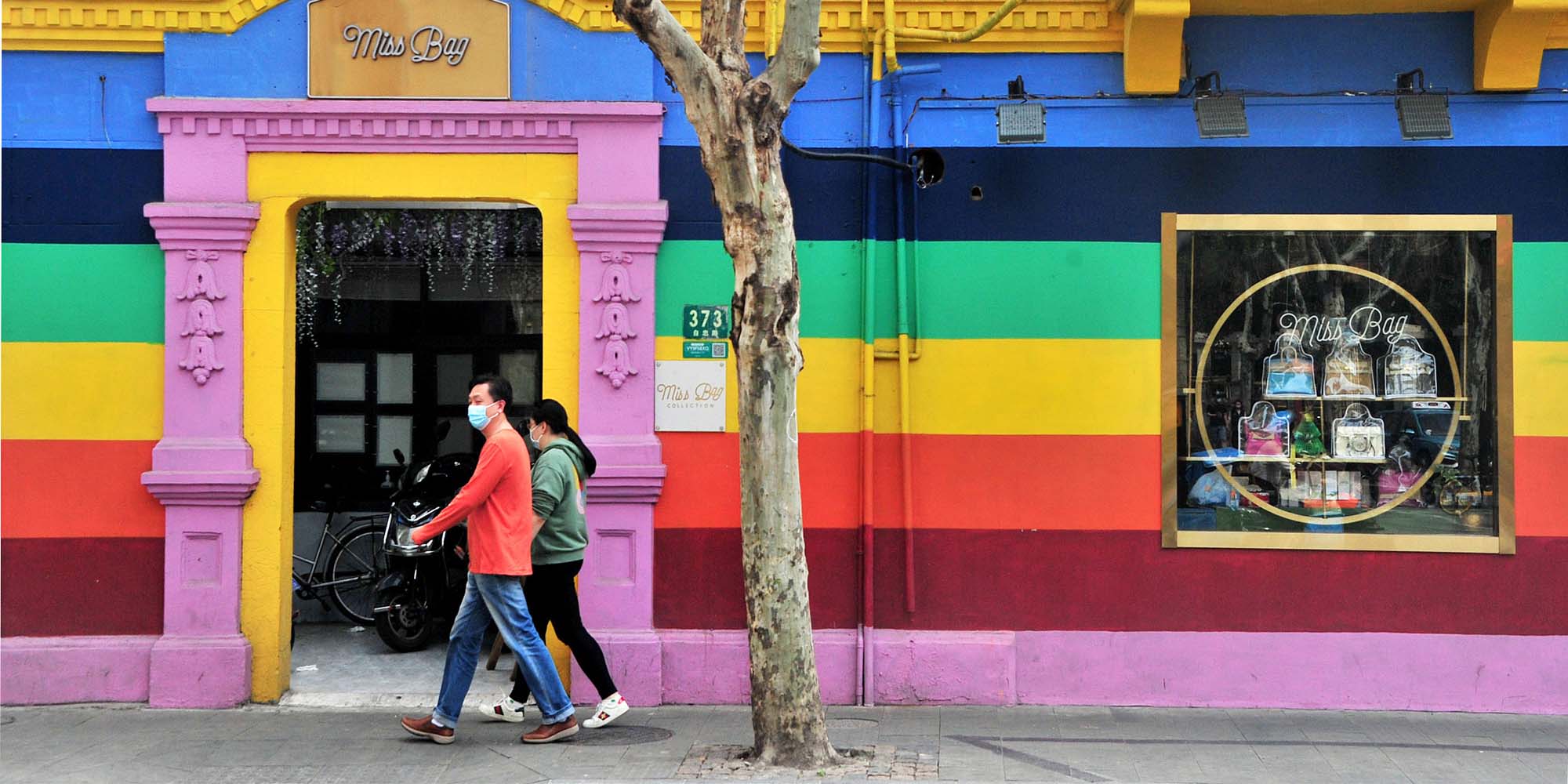 NEWS
In a Beautification Push, Shanghai Welcomes Artistic Signboards
The move aims to reflect the city's diversity.
Once considered an eyesore, signboards in Shanghai are officially getting a revamp.
Shanghai's landscaping and city appearance bureau has now welcomed an artistic take on all outdoor signs in an attempt to beautify and energize the metropolis, Sixth Tone's sister publication, The Paper,reported Saturday, citing a newly amended legal guideline. The new rule, which was passed Thursday, said that signboards should "reflect the designer's creativity and avoid homogeneous elements."

"To reflect the diversity of the city, we've agreed not to have unified shop signs," said Shi Zheng, a deputy of Shanghai Municipal People's Congress who was part of the amendment team.

Street signs and signboards have come under scrutiny across China, with authorities strictly vetting their size and design. Some cities have cracked down on unauthorized street signs to improve their aesthetics.
In 2019, local officials in Shanghai came under fire after "rectifying" all the shops on a street with signs in a unified black-and-white style. Earlier in June this year, the southwestern city of Chengdu backtracked on its decision asking shops to display romanized Chinese under a "unified beautification" initiative amid criticism.
Shanghai's new rule about signboard designs comes just as the city scrapped its provision on banning street vendors. They're now allowed at designated areas in a bid to promote the night economy.
The amendment attracted wide attention on social media over the weekend, with some users praising the city's decision.
"It's a new beginning to start all over again with the overall aesthetics," one user wrote.
Editor: Bibek Bhandari.

(Header image: A bag shop at Xintiandi, Shanghai, March 16, 2022. VCG)