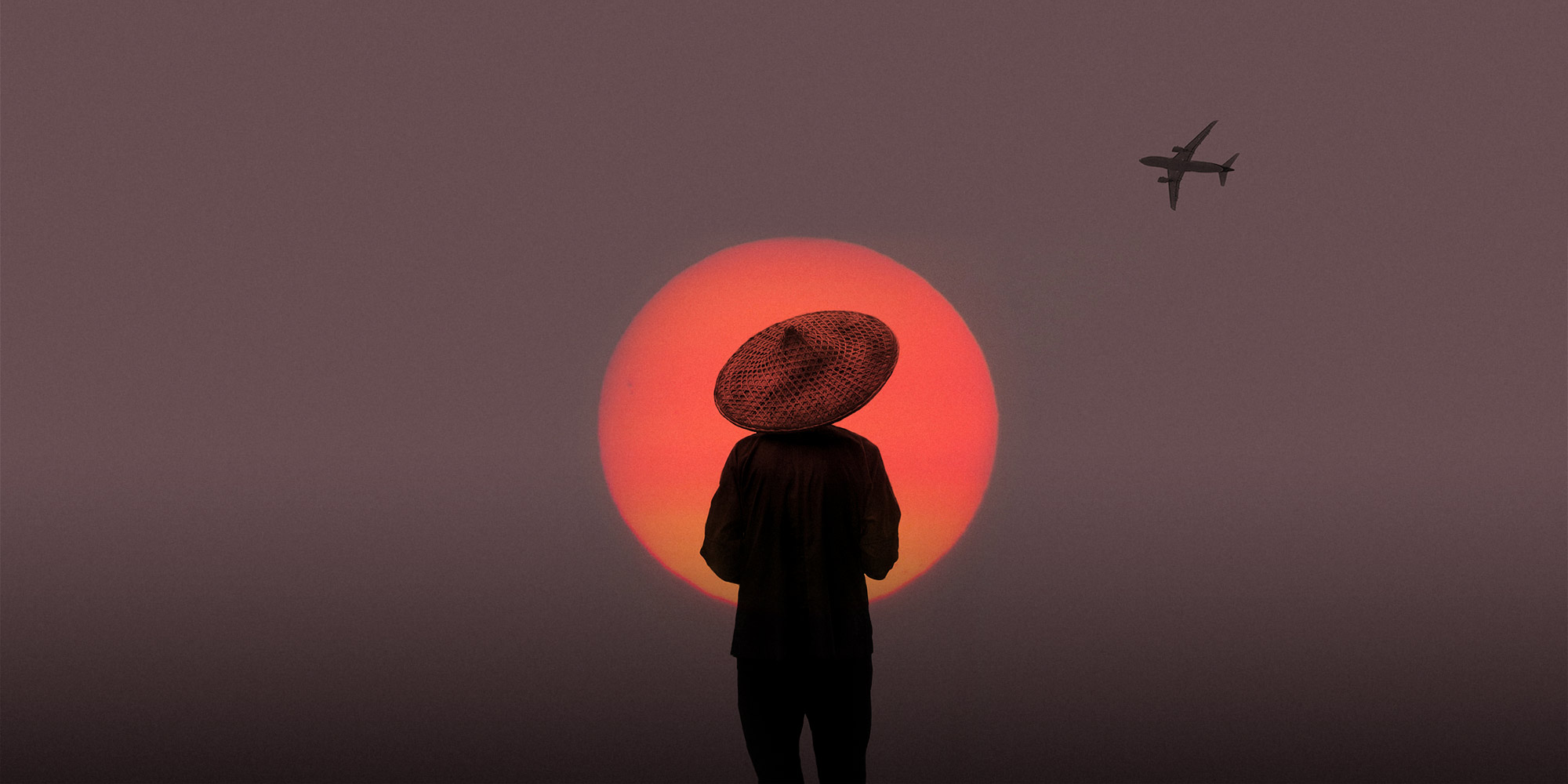 SIXTH TONE ×
Writer, Inventor, Brother: A Requiem for a Farmer
Despite many hardships, Fan Yun always had lofty ambitions.
Editor's note: Literature thrives among the migrant workers living in Picun near Beijing's Capital International Airport. In recent years at this urban village, guided by college teachers, professional writers, editors, and journalists, writing enthusiasts have met regularly to discuss literature, gradually forming the Picun Literature Group, which also publishes the bimonthly "New Worker's Literature" journal.
In 2022, the group published A Constellation of Laborers, a set of selected representative works by nine authors. Fan Yusu, the author of this article, is from Hubei and is currently a domestic worker in Beijing. Her autobiographical "I am Fan Yusu," published in 2017, caused a nationwide stir, drawing attention to the Picun Literature Group.
My big brother repeated his last year of high school, but he was still two points shy of what he needed to get into college. He decided not to repeat the grade again. He said that he had a conscience, and our family was too poor for him to continue studying.
Thus he went about deciding on his future plans. Like our ancestors Fan Zhongyan (a Song dynasty scholar) and Fan Wenlan (a modern historian), he wanted to be part of the literati and make his mark. And like Meng Haoran (a Tang dynasty poet), a country gentleman who lived nearby on Lumen Mountain in Hubei province, near our hometown, he would both work the fields and write.
He stressed his conscience over and over. He constantly spoke of a classmate surnamed Wang who insisted on repeating his last year of high school so he could apply to university even when the back wall of his family home had collapsed.
Our family was living a more difficult life because of big brother's insistent conscience. I remember that when he was in high school, our family ate sweet potatoes, porridge, and vegetables. You could see traces of cooking oil in the vegetable dishes. But ever since big brother decided to be a literatus, our family had to stop using oil.
He bought many journals, including Chinese and foreign ones, and contemporary and modern literature as well as classical masterpieces. Those of us who love reading novels may not have the right to speak at home, but we don't care if our dishes use oil. I was glad to see so much spiritual food at home.
Big brother could endure hardship and had lofty ambitions when he was young. He stayed up all night writing novels. He often pointed to our family's dilapidated brick-and-tile three-room house and said, "You know, in a few decades this house will be known as Fan Yun's former residence (Fan Yun is his name), just like the former residence of Lu Xun, one of modern China's most celebrated writers." Growing up, his ambition continuously inspired me.
I secretly read the novel that my big brother wrote, "Er Gouzi Became the Captain." I read many novels at that time, and I was very confident of my opinions. I could always tell the good from the bad, regardless of whether it was literature, history, or philosophy. The novel big brother wrote was especially bad, but I didn't dare tell him. However, he was smart, and he soon discovered that he wouldn't make it as a literatus.
Then he decided to become an inventor. The main reason was that he had read a literary magazine called "Dangdai Bimonthly," and was taken in by its words. I remember that it was an issue from 1983. After he read the magazine, I read it too, again in secret.
There was a piece of literary reportage called "The Crane in the Clouds." In it, a farmer bought parts and built an airplane. He would have built it in 1981 or 1982.
My first reaction, at the age of nine, was to exclaim: How was this farmer so rich that he had the money to buy airplane parts? But I never considered that this man would become my big brother's idol. So big brother also decided to build an airplane, and he decided to buy airplane parts.
He only talked with our mother about these things. Other family members were nothing in his eyes. Our mother was as good to children as the old woman in Hans Christian Andersen's fairy tale "What the Old Man Does is Always Right." Whatever we did, our mother would always say "Good, good, good!"
But airplane parts need money and connections. Our father's younger sister worked at the Hubei Provincial Party Committee compound. Her husband was said to be director of a department at the Provincial Party Committee. So my big brother thought our family had connections.
But we had no money, and were so poor that we couldn't use oil to cook food. Big brother even wanted us to save even the tiniest amount of money. We stopped eating vegetables and rice, and stopped using flour. Our staple food was sweet potato, eaten raw or boiled.
Our mother was his biggest cheerleader. We longed for him to build a big plane that would take us into the sky. Even though all we ate was pig slop, we didn't care.
Big brother wrote a letter to our uncle in the provincial capital, asking him to help him buy airplane parts. Just a few days later, our uncle sent a message to our mother. The main point was that our mother might want to take big brother to be checked for mental problems.
He also asked if big brother might want to become a tailor in the village, because it was a very profitable craft in the countryside at the time.
Our mother was furious at the message. Like any mother who protects her young, she thought her son was the best. In order not to hurt big brother, she only told him that our uncle wouldn't be able to buy the parts. The dream my sister and I had, of flying up to heaven, vanished like bubbles of soap. There was no hope in boarding my big brother's plane.
But big brother would remain a dreamer. He never got discouraged, even though he always lost.
He decided he would become an agricultural "specialist" — and at the time, being a "specialist" or a "ten-thousand yuan earner" was a very big deal. "Ten-thousand yuan earners" were equivalent to today's nouveau riche. So big brother decided to become an "animal specialist."
He did not raise pigs or cattle, but instead chose to raise sand cockroaches, which could be used in traditional Chinese medicine.
This endeavor went on for several months, but for whatever reason it stopped — and he switched to mushrooms, and then to bees. He couldn't settle on anything. In the end, I remember that big brother decided not to raise anything, and said that he would be a regular farmer.
This article is an excerpt from the book "A Constellation of Laborers," jointly published by Horizon Books and Shanghai People's Publishing House. It has been translated and edited for brevity and clarity, and is published here with permission.
Translator: Matt Turner; editors: Xue Yongle and Apurva.
(Header image: Grant Faint/VCG, reedited by Sixth Tone)