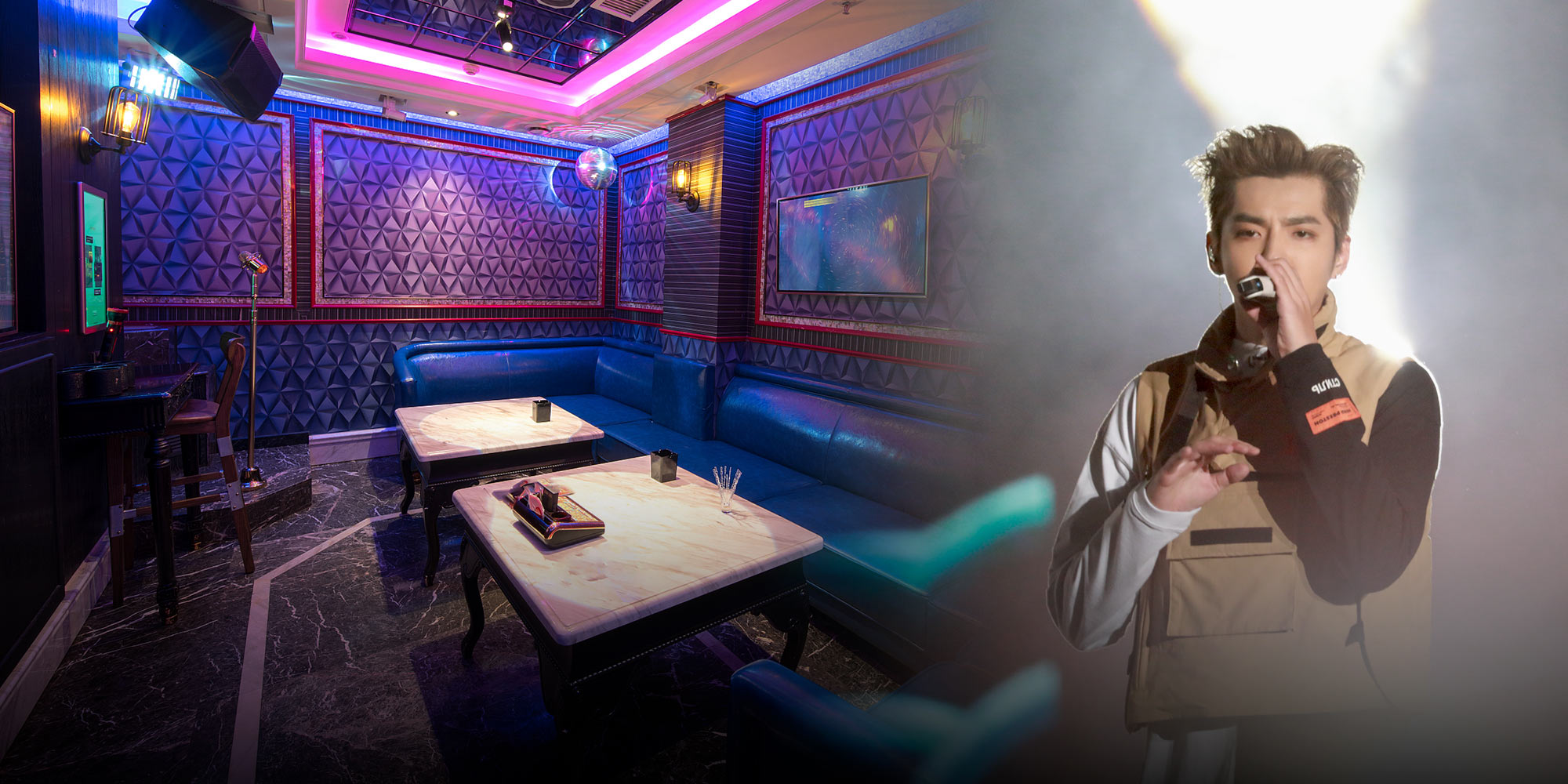 NEWS
KTV Operator Fined for Offering Songs by 'Tainted Artist' Kris Wu
The Chinese-Canadian pop star was tried for an alleged rape at a Beijing court in June.
Chinese authorities want the country's entertainment industry to stay on the right track — or face the music.
Huayun Alliance Entertainment, a company operating karaoke parlors, or KTVs, in the southern province of Guangdong was fined 10,000 yuan ($1,410) in May for including two songs by the "tainted artist" Kris Wu in its music catalog, domestic media reported Wednesday. The Chinese-Canadian pop star was tried at a Beijing court in June almost a year after he was detained for an alleged rape.
Local authorities in Nan'ao County said including Wu's songs was a violation of rules that ban entertainment activities from contravening "social morality or good Chinese cultural traditions," according to the public record on business database Qichacha. The Ministry of Culture and Tourism published new rules about banning music and videos of "illegal repertoire" at KTVs last year, including those that endanger national security or promote pornograpy, violence, and drugs.
A member of staff at Huayun Alliance Entertainment told domestic media that they had removed all works of artists that fell foul of the authorities from KTV parlors. They said the violation was due to technical issues and a lack of oversight.
"We had deleted the songs but forgot to back up the system," said the member of staff. "The songs became available again when we updated the system. It won't happen again."
China has been stepping up its supervision of the entertainment industry over the past year, vowing to strengthen punishments for law-breaking artists and prohibiting them from returning to the limelight.
A series of high-profile scandals involving celebrities have come to light over the years, such as those who have been soliciting prostitutes, evading tax, and committing contract fraud. They then become social pariahs as their social media accounts were shut down, brand endorsements axed, and all their works scrubbed from various online channels.
In the most recent incident, popular Chinese actor Li Yifeng was detained for allegedly soliciting sex workers earlier this month, according to Beijing police.
Amid the crackdown on the entertainment industry, many social media users have questioned taking down works of artists involved in wrongdoing in a one-size-fits-all manner. While some suggested adding a note at the beginning of a film or TV drama describing the scandals, others argued that removing them ultimately hurts investors and producers as well.
"Television work is the result of joint efforts from countless people," one user said on microblogging platform Weibo."Isn't it a bit unfair for other artists and people who have done nothing wrong?"
Editor: Bibek Bhandari.
(Header image: Visuals from VCG, reedited by Sixth Tone)