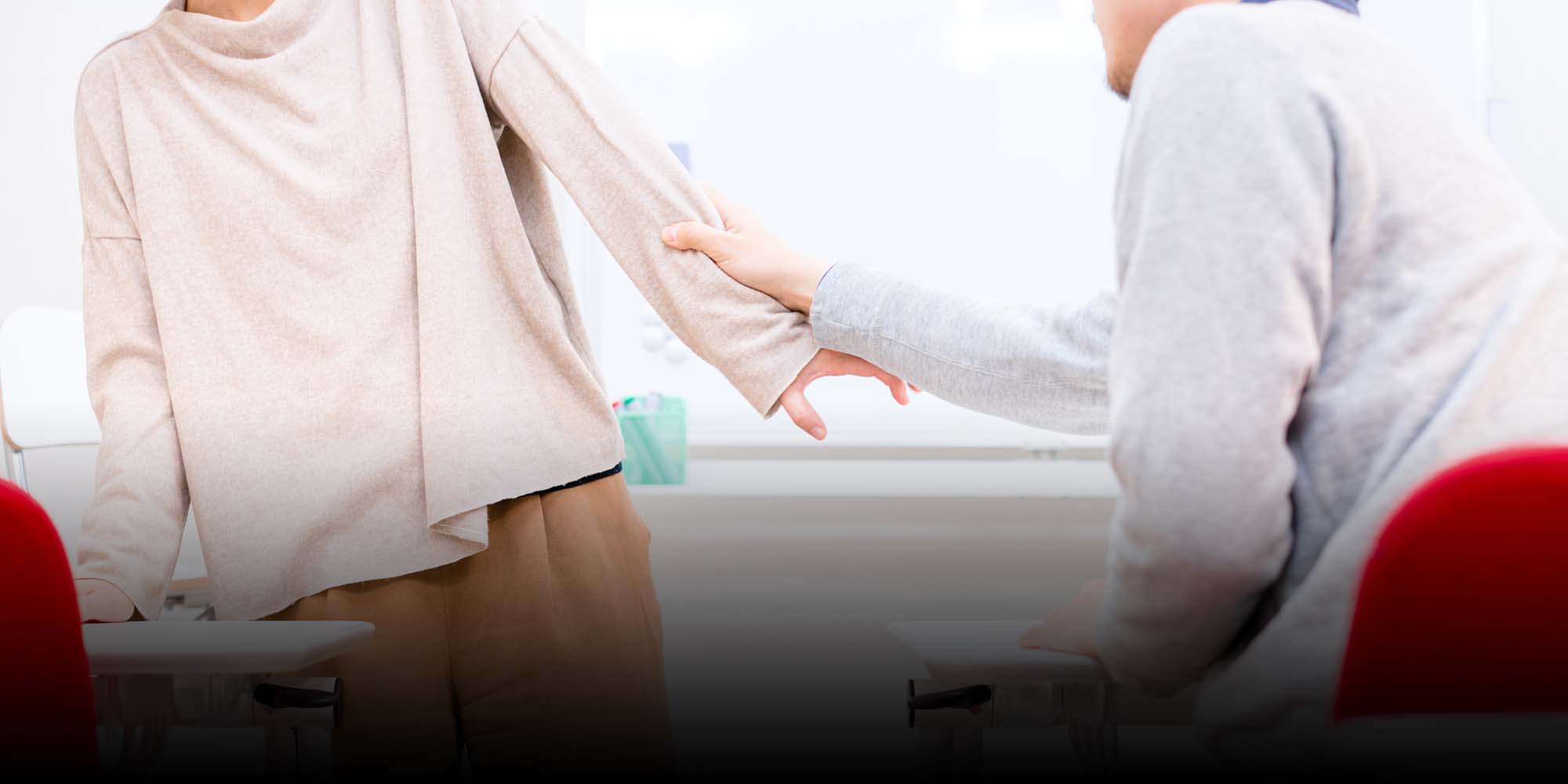 NEWS
At Least 19 Chinese Women Accuse Ex-Tutor of Sexual Harassment
Accusations against the principal of Yingluzhantai tutoring academy have outraged the public amid a spate of similar incidents.
More than a dozen former students from a prominent tutoring academy have accused their ex-tutor of various degrees of sexual harassment in explicit detail, once again starting a widespread discussion on the topic in China.
Shi Ziyi, who attended the Yingluzhantai academy that preps students for arts and film schools, said that her tutor Du Yingzhe has raped several teenage girls over the past 15 years, according to an article published on social platform WeChat on Monday. She said he also harassed her verbally and one 17-year-old was forced to drop out of school after Du impregnated her after non-consensual sex.
"He physically harassed every female student he felt attracted to and continued harassing them for sex if they were not brave enough to resist and fight," Shi said, adding Du flaunted himself as "the Godfather of the film industry" and had sex with hundreds of his students.
By Tuesday, at least 18 other former female students, one female ex-colleague, and a male classmate from his university days had come forward on social media, some alleging Du of harassment and others supporting Shi's claims. Du was accused of making unwanted sexual advances and sexually suggestive jokes. Shi also said Du asked her to write play scripts on topics such as "my first masturbation" and "my sexual fantasy."
Information available online lists Du as Yingluzhantai's principal, who also teaches classes. Sixth Tone cannot verify the authenticity of the accusations shared online, while phone calls and emails to Yingluzhantai went unanswered as of publication.
In an undated screenshot of a social media post Shi shared Monday, Du defended himself for adopting unspecified "controversial" teaching methods. He later apologized in another post, which Shi shared Wednesday, for "crossing the boundaries" despite claiming the accusations are "hyped and untrue."
"I always hope I can help students change their fate and get better grades," Du said in a screenshot shared Wednesday. "The initial intention of Me Too was not to abuse power out of personal resentment."
The accusations against Du came after Zhao Weixian, a student director at Beijing Film Academy and one of Du's former students, faced allegations last week of shooting private photos with teenage models. Shi said she was inspired by the accuser and spoke up after staying silent for many years.
"He capitalized on our fears when we were at the most important stage of our life, even implying to us that we could achieve our goals via a sexual relationship," Shi said.
China has seen several claims of high-profile sexual harassment and sexual assault in recent years, especially at universities and other educational institutions. A survey published in 2020 by nonprofit Girl's Protection showed that more than one-third of alleged incidents of sexual misconduct involving minors occurred at school.
Despite authorities introducing zero tolerance policies against sexual abuse at schools and lawmakers making such cases a cause for legal action since 2018, few of the accusers have taken their cases to court due to the stigma and difficulties in collecting evidence. Many of the alleged perpetrators have instead sued their accusers for defamation.
The recent accusations against Du have sparked an outburst of fury on social media. Many users said they were shocked by the detailed testimonies shared online, calling for a thorough investigation and more protection.
"The harassment and violence go far beyond my imagination as I realize how they were done in secret and how overwhelming they can be," a user wrote on microblogging platform Weibo.
On Wednesday, Shi wrote on Weibo, saying that she had registered a complaint against Du with the police. She also added that she would be voluntarily dropping out of university "due to personal reasons."
"But I will continue speaking out about the incident," she said.
Editor: Bibek Bhandari.
(Header image: VCG)