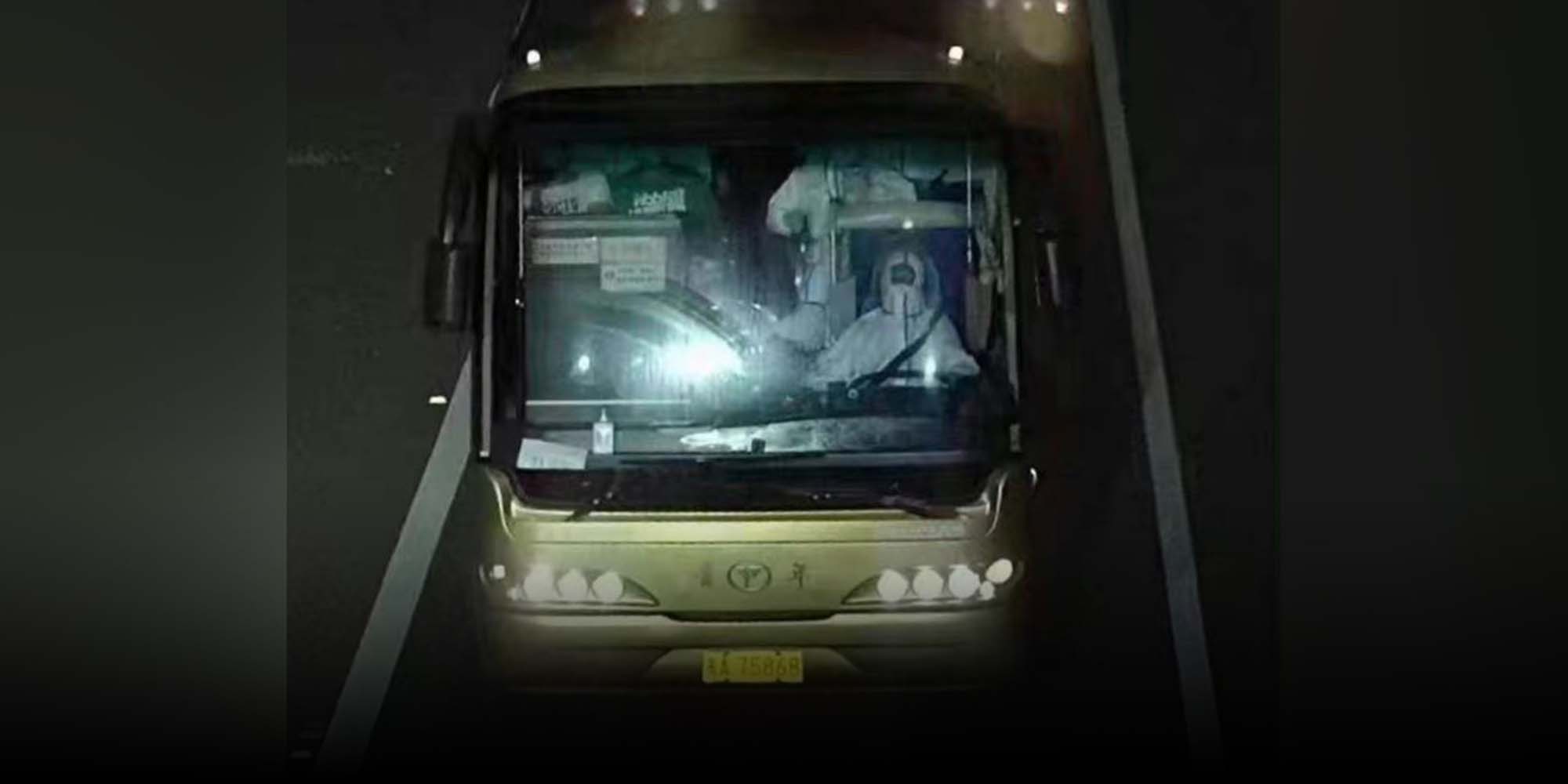 NEWS
27 Killed as Bus Taking People to COVID Quarantine Crashes in China
The bus carrying 45 passengers was on the road in the early hours of the morning despite being prohibited to do so by national laws.
At least 27 people being taken to a COVID-19 quarantine center from Guiyang, southwestern Guizhou province, were killed when the bus carrying them crashed Sunday morning, according to local authorities.
A total of 47 people, including the driver and a medical worker, were on board the bus when it overturned and skidded into a trench on the highway at 2:40 a.m., Lin Gang, Guiyang's deputy mayor, said during a press conference Sunday. The bus had departed from the city's Yunyan District to go to a centralized quarantine facility in Libo County, about 260 kilometers away in the Qiannan Buyei and Miao Autonomous Prefecture.
Twenty people on board the bus were being treated for injuries at hospitals as of Sunday evening, according to Lin. Local media Guizhou Daily reported Monday that four people had suffered severe injuries from the accident.
Authorities said that "residents linked to the outbreak" were being taken to the quarantine center, without elaborating. They were among the 10,000 residents planned to be sent to quarantine facilities away from the city due to overstretched facilities in Guiyang.
Two Guiyang residents, both of whom asked to remain anonymous due to the sensitivity of the issue, told Sixth Tone that they were sent to neighboring counties for quarantine late last week. One of them said that they were told to board a different bus at midnight Sunday and the journey took over six hours.
"Apart from the fact that my landlord told me there was a positive case in our compound, I have no idea what happened, or when it would end," one of the Guiyang residents said.
On Sunday, the city of 6 million people logged 348 local infections, but China's "zero-COVID" policy requires authorities to stamp out social transmissions entirely through mass testing and lockdowns. Many parts of Guiyang have been in lockdown since early September, and city authorities have apologized for logistical and delivery challenges that led to a food shortage.
As news of the accident broke, photos of the vehicle that crashed and footage from a surveillance camera showing a driver in a hazmat suit surfaced on social media, the authenticity of which have since been confirmed by authorities. Many social media users have also questioned why the bus was on the road early in the morning given that the country's transportation law forbids long-distance passenger vehicles from traveling between 2 a.m. and 5 a.m.
"We sincerely apologize to the whole society and we feel extremely sad and guilty over the tremendous loss from this significant traffic accident," Lin said during Sunday's press conference, adding that the authorities would "thoroughly" investigate the accident and that the specific cause was unclear.
Following the accident, Guiyang's municipal party chief also said that local authorities must reflect on the tragedy, while improving transfers to quarantine centers.
Editor: Bibek Bhandari.
(Header image: A photo circulated online shows the driver wearing protective clothing, Guizhou province, Sept. 18, 2022. From Weibo)