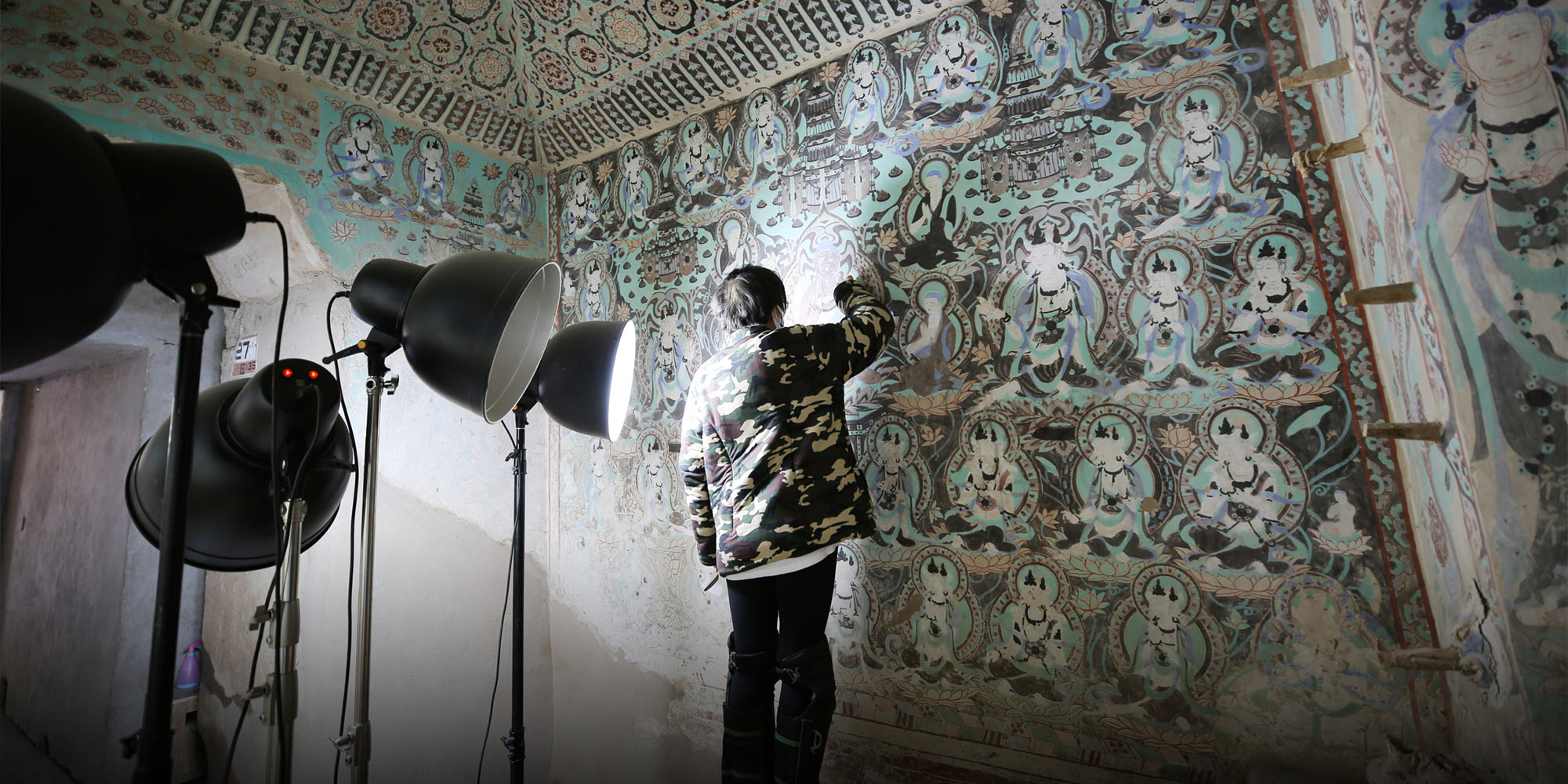 NEWS
China's Top Archaeology Institute Struggles to Hire Archaeologists
Not a single applicant showed up for the Dunhuang Academy's written exam this year.
China's top archaeology research institute dedicated to a UNESCO World Heritage Site is having difficulties in recruiting talent in the field, even as the country places high importance on the sector.
The archaeology institute at Dunhuang Academy in the northwestern province of Gansu, which oversees the Mogao Grottoes, saw fewer applicants this year compared with other provinces that had a higher head count, according to Zhang Xiaogang, director of the institute. He said all applicants didn't show up for the test even after signing up.
"It is more difficult for us to hire when other places with good conditions also recruit more people," he said in a documentary series that started airing on Sept. 7, referring to the unfavorable position of the institute.
Dunhuang Academy's employment dilemma highlights the shortage of talent specializing in archaeology and the preservation of cultural relics in China. Such shortages are especially pronounced in western areas with poorer economies that aren't well-connected to transport networks.
China has 767,000 immovable cultural heritage sites and 108 million pieces of state-owned movable cultural relics, but the country only has 175,700 personnel in the cultural relics protection sector, according to official figures. Officials have therefore urged universities and colleges to expand enrollment in archaeology-related majors and train more talent for the industry.
Staff at Dunhuang Academy have attributed the institution's remote location in the city of Dunhuang as a major reason for receiving fewer high-quality applicants, domestic media reported Friday. This year, only three people applied for the grottoes' archaeology position, though none of them appeared for the written test, according to the academy's website.
Amid the staff shortage, some local governments have introduced various measures to address the issue.
The northern Shanxi province, which has the most immovable cultural relics in China, said that over the next five years 600 undergraduate archaeology majors would be exempt from tuition fees and students would receive a subsidy of 1,000 yuan ($140) annually at university. The students would then be required to join the local cultural relics protection workforce after graduation.
Dunhuang Academy's hiring challenge has also raised discussions over the modest salary level and intense work that are expected in archaeological posts.
A master's student majoring in archaeology, surnamed Guo, told Sixth Tone that four of the six students in her class planned to enroll in a Ph.D. program after graduation. She is preparing to pursue a doctoral degree in archaeology at a foreign university in the hope of earning a higher income, though her monthly salary expectation is around 8,000 yuan.
After finishing the doctoral program, Guo plans to work at an archaeological institute that has adequate resources, considerable funds, and better career prospects.
"The root of Dunhuang Academy's dilemma lies in the shortcomings of its salary, resources, and prospects, making it less attractive," she said. "There is not much difference between archaeological work and an ordinary job. The position will only appeal to people when they can expect something from it."
Editor: Bibek Bhandari.
(Header image: A staff member works on mural restoration at Mogao Grottoes, Dunhuang, Gansu province, June 2022. Cao Zhizheng/VCG)