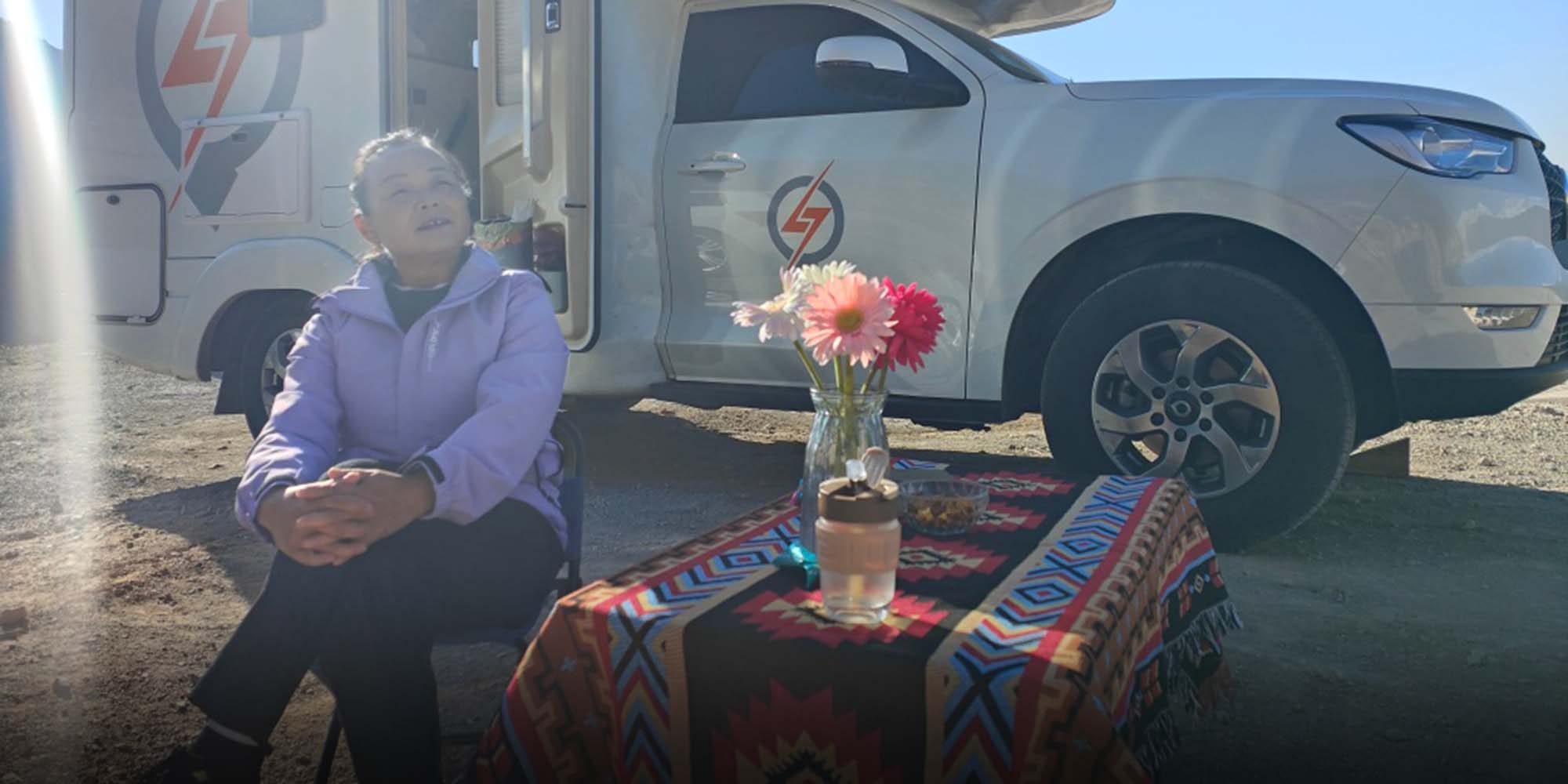 NEWS
She Went on a Solo Trip to Escape Abuse. Now She Wants a Divorce.
Su Min has become an online sensation, sharing her travels with millions on social media.
After embarking on a two-year solo road trip to get away from her abusive husband, the woman who then captivated the nation's attention through personal anecdotes and picturesque travel vlogs from across China has come to a decision — to end her marriage.
Su Min, the 58-year-old retiree from the central Henan province, said she decided to file for divorce as her husband's behavior remained unchanged even after two years of separation, according to a video posted on her Douyin account on Wednesday. Su said in her posts that she had returned home for the first time since she left on her solo trip in September 2020 only to face arguments and tension with her partner.
"You can't make it (outside) anymore, can you? So you came back," Su's husband is heard saying in a separate video posted Sunday, accompanied by the sound of kitchen utensils falling to the floor.
In 2020, Su turned into an online sensation and an icon after deciding to free herself from domestic abuse and onerous housework. She has since driven more than 80,000 kilometers and traveled to nearly 200 cities, regularly broadcasting her trips to over 1.5 million followers on various social media platforms.
She instantly became an icon for raising awareness about gender-based violence, while inspiring other women in similar situations to take action.
About two months into the cross-country drive, Su described the three-decade marriage as "long, lonely, and depressing" and said her husband abused her verbally and physically. But she didn't consider a divorce at that time, citing concerns over how assets would be split and the social stigma.
On Wednesday, Su told domestic media that she would sue her husband if he doesn't agree to the divorce. She said that she had spent Mid-Autumn Festival with her 80-year-old mother and other family members and planned to resume her road trip after the National Day holiday next month.
"We simply cannot resonate with each other," she told the media outlet. "Since both of us are suffering, why not give each other our freedom back?"
Editor: Bibek Bhandari.
(Header image: Su Min poses for a photo during her trip, 2022. From @50岁阿姨自驾游 on Weibo)