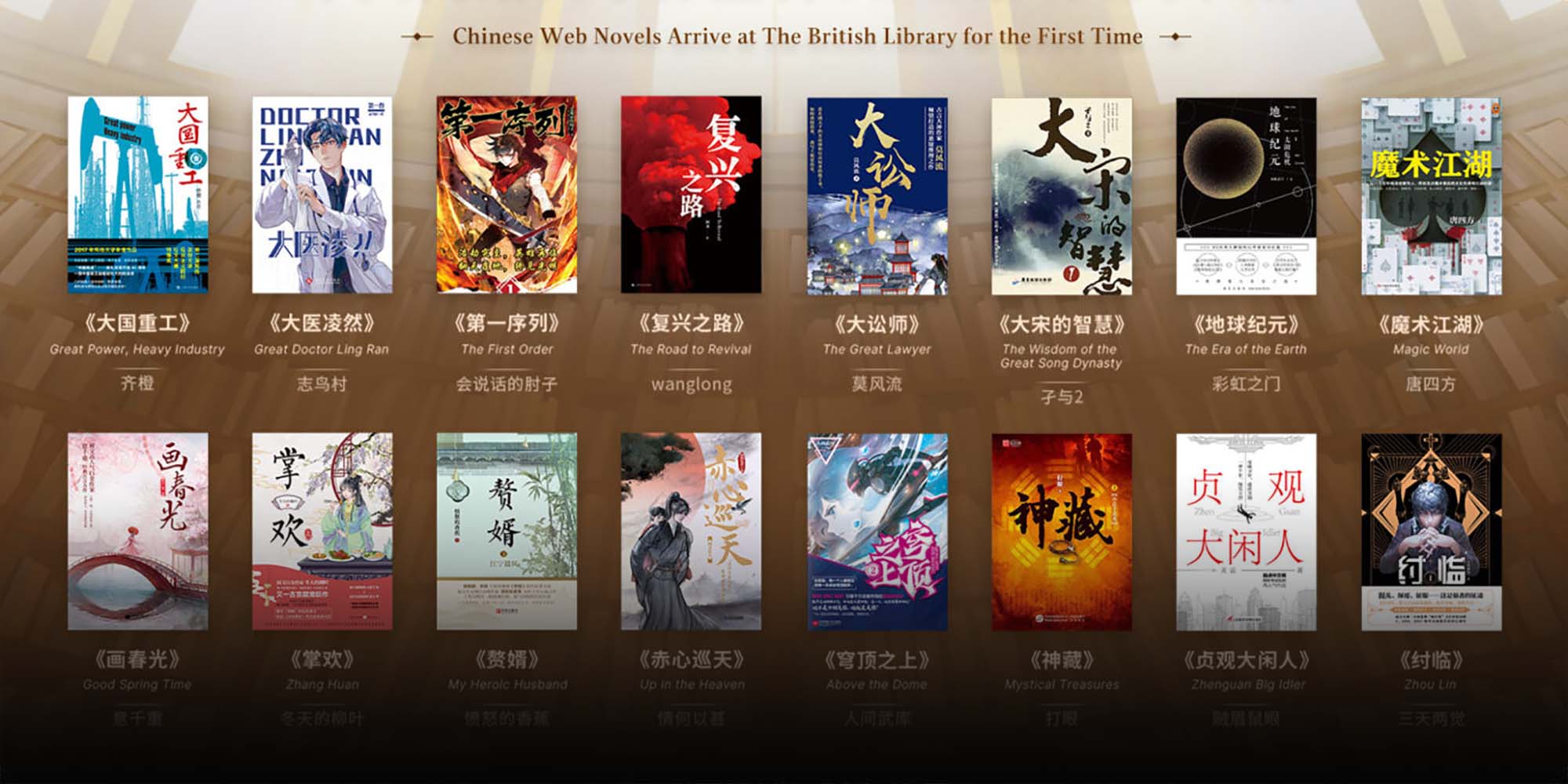 NEWS
British Library Includes 16 Chinese Web Novels in Its Collection
Excited fans and authors in China hailed the admission as a successful cultural export, calling for more acknowledgement of the genre at home.
After gaining global acceptance, Chinese online literature has now found its place in the bookshelves of the world's largest academic library.
Sixteen Chinese web novels have been included in the British Library's Chinese collection for the first time, giving fans an opportunity to borrow print copies of popular works of fiction, the U.K.-based Business Matters magazine reported Monday. The selection includes some of the most popular online literature at home and abroad across genres from sci-fi and historical fiction to realistic fiction and fantasy.
One of the most popular titles include "My Heroic Husband," featuring a finance tycoon's adventure to a medieval world. The web novel has been recommended more than 11 million times by readers on digital reading platform Qidian, with its TV drama adaptation racking up more than 4.8 billion views in 2021.
The British Library selected books based on both readers' demand and their cultural and artistic significance, the media report said. As one of the largest libraries around the world, the athenaeum holds more than 170 million items, including a collection of precious print works in its Chinese collections, according to its website.
Other Chinese web novels available at the British Library include "Up in the Heaven," "The Era of the Earth," "Heavy Industry," and "Great Doctor Ling Ran." All 16 novels were originally published on Qidian.
Authors and aficionados of online literature on Tuesday welcomed the news with fanfare Tuesday, with many believing it will give global exposure to the genre. Some fans also argued it was time for critics to acknowledge the creativity behind web novels.
"It's annoying when people simply assume all online novels are superficial and even trashy," a web novel enthusiast surnamed Luo told Sixth Tone. "People can experience a rise in adrenaline from the twisting plots, and also place themselves in a spiritual world that reflects the subtle but resilient nature of Chinese culture and philosophy."
Chinese online novels have attracted a large overseas audience over recent years, thanks to the country's robust community of content creators, fans, and distributors, as well as fast-developing AI-powered translation technology. The genre's overseas market size is estimated to have surpassed 3 billion yuan ($4.3 billion), with about 145 million readers, according to consultancy firm iResearch.
"The plots, together with unique concepts and cultural elements, have attracted the attention of overseas readers," the iResearch report said, adding that high costs and slow updates remain the stumbling blocks for increasing the number of readers.
Editor: Bibek Bhandari.
(Header image: Covers of the 16 Chinese web novels included in the British Library. From Weibo)