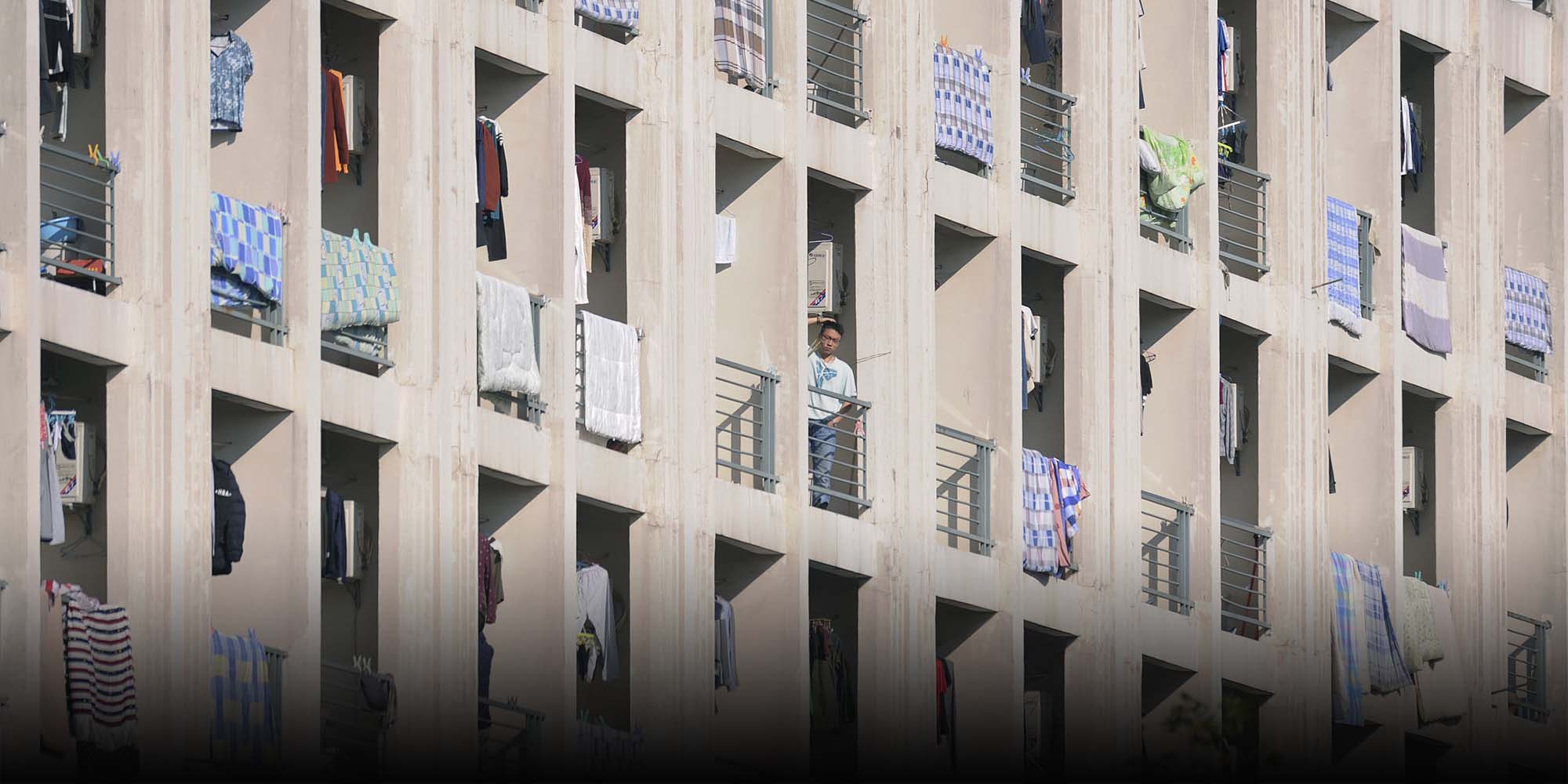 NEWS
Chinese Universities Face a Dormitory Shortage Problem
Schools enrolling more master's students haven't been able to add accommodation at the same rate.
Chinese universities are having a dormitory crisis this fall semester.
Master's students of at least five universities have complained of difficulties in securing accommodation in on-campus dormitories, as schools add more new students to their programs, according to multiple posts on social media platforms. Many students also said they were unwilling to live in the alternative dormitories provided by the school, citing poor living conditions.
Freshman master's students at Anhui University in the eastern city of Hefei said it had been arranged for thousands of them to live in smaller spaces outside the school. Many said they were worried about the limited number of libraries and cafeterias there.
Hundreds of freshmen master's students at Hunan University of Science and Technology in the central city of Xiangtan also complained their dormitory buildings were under renovation and in a poor condition. Photos taken in early September that were shared online showed holes in the ceilings and peeling whitewashed walls.
Ni Yiling, a master's student at Shanghai's Fudan University, told Sixth Tone that the cost of housing near the university was buoyed by the expanding enrollment, raising demand. She spent 2,900 yuan ($420) renting a single room when she started school in 2020, but believes the same room would now be over 3,500 yuan.
"It reflects the cult of the (master's) diploma," she said. "The university does not have enough dormitories for its students, but it finds that many are still willing to do the diploma, because people value it."
Experts attribute insufficient on-campus accommodation to the rapid expansion of enrollments on master's programs over the years, as people are returning to school amid grim employment prospects. Official figures released in August showed that one out of five young city dwellers were out of jobs.
In 2020, China's top education authority, along with other two government departments, urged universities to expand their master's programs, while vowing to add more infrastructure such as dormitories. A record 4.57 million people have registered for the annual master's admission exam scheduled for December this year, while postgraduate enrollment saw a 28% uptick last year from 2019.
Last month, the Southwest Jiaotong University in the southwestern city of Chengdu said they would temporarily use one of the school's facilities with about 200 guest rooms and rent nearby commercial apartments to accommodate students who hadn't been assigned rooms. It added that a "significant" increase in the number of master's students applying for dormitories had led to the shortage of rooms.
The construction of dormitories at Chinese universities has been slow in keeping pace with rising enrollment. A study found the annual increase in the floor space of university buildings stood at an average of 3.35% between 2000 and 2019, lower than the average 12.6% annual growth for the number of enrolled master's students.
Xiong Bingqi, director of the 21st Century Education Research Institute, suggested that refraining from offering on-campus dorms to master's students could allow universities to focus on improving the quality of education, which is in line with international practice in high-income countries.
"It will be a general trend for Chinese graduate students to rent off-campus housing," he wrote in a commentary. "(The practice) should incorporate public housing or low-cost housing, and local governments should offer certain subsidies to this group."
Editor: Bibek Bhandari.
(Header image: An exterior view of a university dormitory in Nanjing, Jingsu province, Nov. 15, 2016. VCG)