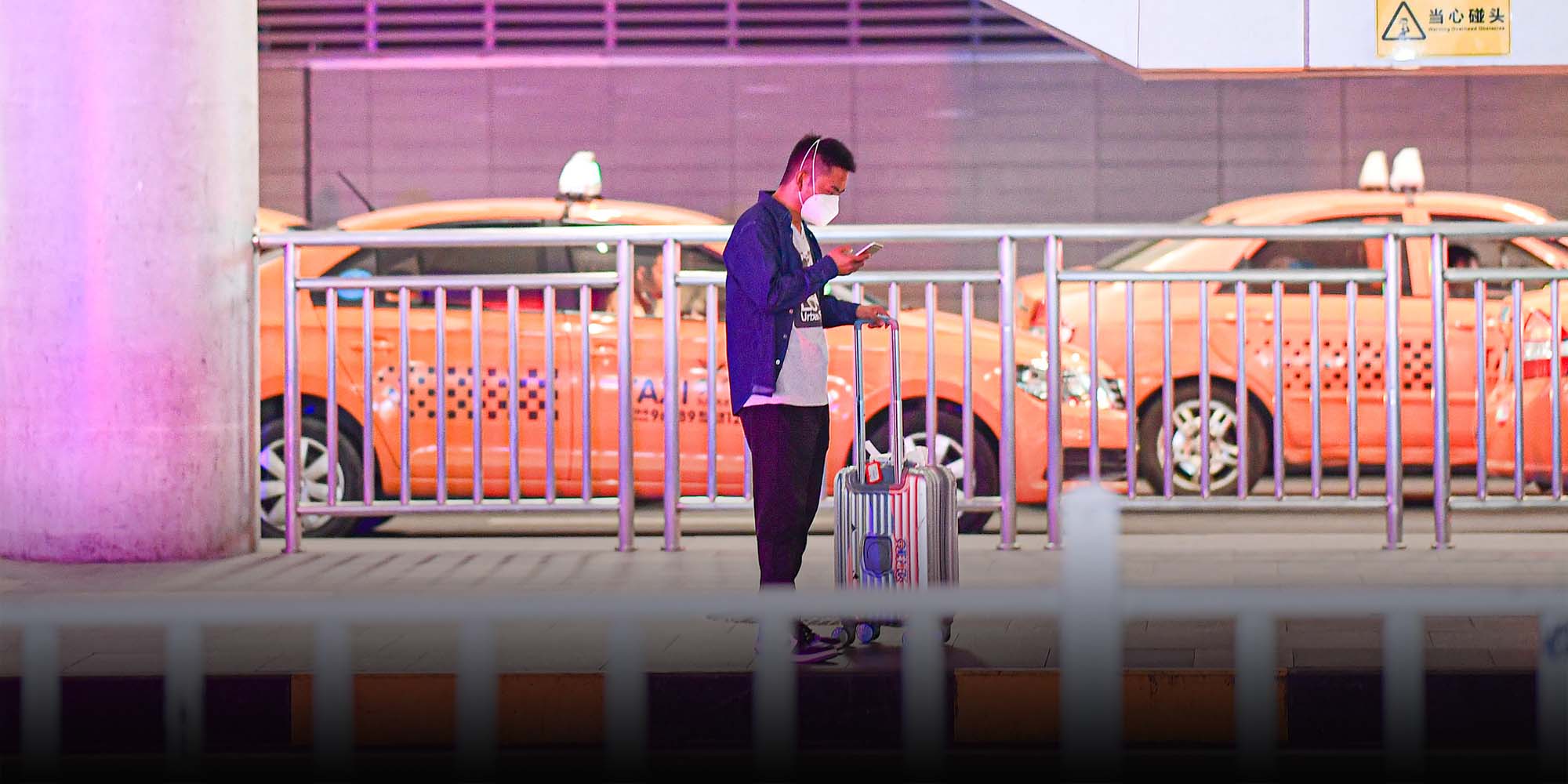 NEWS
Citing COVID, China Discourages Domestic Holiday Travel, Again
The strict travel rules come amid an uptick in coronavirus cases across the country.
China will tighten COVID-19 restrictions for domestic travel and group gatherings until the end of October to avoid more local outbreaks, the country's health authority said Thursday, dampening holiday spirits ahead of one of the country's major travel seasons.
The National Health Commission urged people to "celebrate locally" and minimize intercity travel during the upcoming public holidays, when hundreds of millions of people hit the road. Exhibitions, performances, and other group gatherings deemed unnecessary have also been discouraged to prevent the spread of the coronavirus.
For the three-day Mid-Autumn Festival that kicks off Saturday, travelers are required to present a negative PCR result from the last 48 hours to board planes, ferries, trains, and inter-provincial buses, the health authority said. During the National Day holiday period starting Oct. 1, travelers will also be asked to take "voluntary" tests at cities nationwide when they arrive.
The NHC has also advised people to hold weddings, funerals, and other ritual ceremonies "in a simplified manner."
The stricter requirements come as more Chinese cities are under lockdown, as authorities prepare for the twice-a-decade National Congress of the Communist Party of China in Beijing starting Oct. 16. The city has already asked residents not to travel to places that have reported new cases within seven days.
China logged 1,292 local infections on Thursday, which were recorded in over two-thirds of all of its provincial-level regions. China's "zero-COVID" policy requires local authorities to stamp out every infection chain, often leading to strict curbs on daily life and business operations.
By early September, over 65 million people in at least 33 Chinese cities, including Urumqi, Chengdu, Guiyang, and Harbin, had implemented partial or citywide lockdowns, according to financial outlet Caixin. As lockdowns extend, residents in some cities have complained of food shortages, unmet medical needs, and mobility restrictions.
With travel restrictions, short-distance trips are expected to dominate this travel season, according to domestic travel companies. On booking site Qunar.com, sales of flight tickets rose modestly before Saturday, though the average price saw a five-year low for Mid-Autumn Festival travel.
Editor: Bibek Bhandari.
(Header image: A man waits for taxi at Sanya Phoenix International Airport in Sanya, Hainan province, Jan. 27, 2021. VCG)