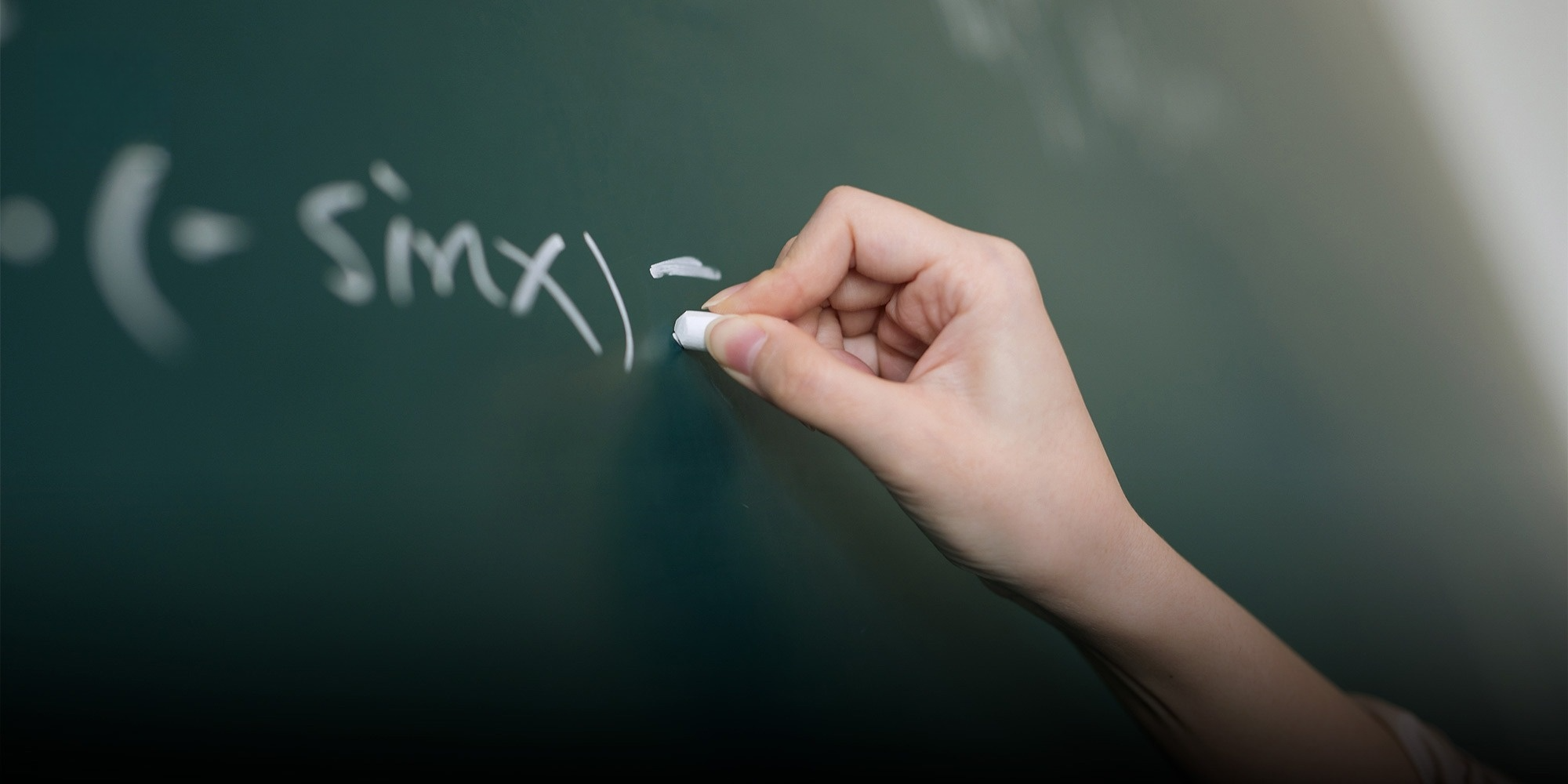 FEATURES
In 2022, China's Students Are Struggling to Cope. So Are Their Teachers.
China is growing increasingly concerned about a spike in mental health problems among students. But "zero-COVID" is taking a shocking toll on teachers, too.
When Yu moved to the eastern Chinese city of Hangzhou to start her first teaching job in 2021, she arrived full of hope and idealism. The fresh graduate was determined to educate the next generation and treat every teenager under her care as an individual.
That didn't last long. Within weeks, Yu found herself struggling to cope. She had 80 students to teach, a rigid, exam-oriented curriculum to follow, and intense pressure to hit wildly ambitious grade targets. She began to suffer from anxiety.
"I felt like a machine and the students were molds," says Yu, who spoke with Sixth Tone using a pseudonym for privacy reasons. "In my first year at work, I cried every day. There were a lot of things I couldn't adapt to."
China has grown increasingly concerned about its students' mental health over recent years. In 2020, researchers affiliated to the Chinese Academy of Sciences estimated that nearly 25% of the country's teenagers were living with some form of depression — a finding that triggered a wave of reforms to improve psychological support services inside Chinese schools.
Yet less attention has been paid to the growing mental health crisis affecting teachers. Many Chinese educators were already struggling before 2020, as schools and pushy parents exerted relentless pressure to boost students' scores in the country's all-important national exams. But things have gotten far worse during the pandemic.
Like elsewhere, lockdowns and online teaching sent teachers' stress levels soaring in China. But unlike most countries, the pandemic "new normal" never ended. This month saw China's schools return for a third academic year under "zero-COVID" restrictions. Snap lockdowns and time-consuming virus-control protocols remain common.
Before, millions of parents paid tutors to help their children ace their exams. Now, the tutors are (mostly) gone, but parents and schools still expect students to achieve the same results. For teachers, this means more work, more pressure, and less time off.
Many can't handle the stress. A study published last year found that over 75% of Chinese teachers experienced moderate to severe anxiety, while 34.4% of primary school teachers and 28.3% of middle school teachers are at high risk of suffering depression. The problem has become so prevalent, it was even mentioned during this year's "Two Sessions" — China's biggest annual political meeting — with policymakers acknowledging that teachers are "more tired" and "more anxious than before."
Ahead of Teachers' Day, which China observes each Sept. 10, Sixth Tone spoke with 10 educators from across the country. Most of them are working longer hours than before due to the pandemic, and suffering from stress and anxiety as a result. Yet many said their schools offered little support, with mental health services tending to focus on students.
Instead, many teachers bottle up their problems, as there is a strong cultural pressure in schools for teachers to be endlessly self-sacrificing and devoted. Liu Shengnan, an associate professor at a Shanghai-based university who specializes in education, says it's still common for Chinese teachers to have to deal with their mental health issues alone.
For Yu, the main source of stress is the exam that has been the bane of Chinese educators for decades: the national college entrance examination, or gaokao.
The year leading up to the test involves day after day of intense cramming — and it's just as grueling for the teachers as the students. Yu works from 7 a.m. to 9:30 p.m. on weekdays, and also has classes on Saturdays. Her fate depends on her students' scores, as schools in China are judged almost entirely on their gaokao results.
"The admission rate for the gaokao affects the number of students applying to our high school," says Yu. "School leaders pay great attention to senior students' scores and rankings."
Teachers with students in senior year are watched closely, Yu says. School leaders often open the classroom door to listen to classes without warning, check Yu's teaching plans randomly, and ask students how their homework is graded.
"If we don't teach or perform well, we'll be suspended from class or transferred to teach 10th grade," she says. "This could actually cause great psychological damage to teachers."
But the school does almost nothing to help teachers deal with the mental strain, Yu says. It offers no activities or guidance related to mental health. Yu often feels that she's not treated like a person who deserves care.
"You just keep working," she says. "You are like a tool."
Xu Hanping, a psychology teacher at a primary school in the central Chinese city of Wuhan, has spent years working on mental health in different schools, trying to convince principals to take the issue more seriously. He says this cold, results-oriented culture remains common — especially in rural parts of China.
"In these cases, both students and teachers have fallen victim to exam-oriented education," says Xu.
In Xu's experience, teachers in China often struggle with similar problems as their peers elsewhere: Their feeling that their work is undervalued; tense relationships with school principals, colleagues, students, and parents; or the strain of physical illness as they age. But some cultural factors can make things even more challenging for Chinese educators.
One is the entrenched belief that teaching is akin to being an "engineer of the human soul" and "the most glorious occupation under the sun." Many teachers are "morally kidnapped" by these values, Xu says.
"It implies that teachers can only burn themselves, and illuminate others — they can only sacrifice without asking for anything in return," he says. "Teachers need a life and emotional care, too."
The pandemic has also hit China's education system hard, according to Xu. Online teaching has brought massive disruption, with teachers finding it impossible to maintain the same quality of education. Yet parents have often refused to acknowledge these difficulties: Whenever their children's grades slip, they blame the school — and the school blames the teachers, Xu says.
"It feels unjust to teachers," he says. "They actually sacrifice more during online teaching, but still receive unfair criticism from their leaders."
Most Chinese schools are now resuming in-classroom teaching — although many areas remain under lockdown — but COVID-19 controls continue to dominate school life.
Zhou, a 26-year-old middle school teacher in Shanghai, says at her school teachers have to check their students' health codes almost every day. School staff are also responsible for giving students PCR tests, and there are frequent meetings to discuss virus-suppression measures.
"Pandemic control and prevention is placed above everything else," says Zhou, who also spoke with Sixth Tone using a pseudonym for privacy reasons.
Some 2,000 kilometers away in the southwestern Yunnan province, high school English teacher Liu — who isn't related to Liu Shengnan — tells Sixth Tone that she's also exhausted by the pandemic policies.
Liu is starting her third year teaching at a boarding school. She already worked long hours: Each week, she takes 14 classes and supervises two evening "self-study" sessions, and she doesn't finish work until the students return to their dormitories at 10:50 p.m. Now, it feels like the pandemic measures are swallowing up much of her remaining down time.
"Studying documents related to the pandemic has taken over teachers' time to rest," says Liu, who declined to give her full name. "Plus, the teachers and students have all been locked down inside the school even during the summer and winter vacations."
Worse, Liu tells Sixth Tone that she also hasn't been paid on time due to the economic slowdown caused by this year's wave of lockdowns.
The emotional strain is affecting Liu's teaching. When she's struggling to cope, she finds it difficult not to let it show in class, she says. She tries to assign students tasks or get them to recite a text when she's feeling particularly low.
"At best, I continue to pretend to smile," says Liu. "But it's impossible for me to give a passionate lesson."
Teachers face a high risk of occupational burnout, as they tend to care passionately about their work, says Chen Zhiyan, professor at the Chinese Academy of Sciences' Institute of Psychology.
"A teacher may hold lofty professional ideals and want to influence the next generation. However, if the reality of work and the results aren't what they expected, they often find it difficult to adapt to this discrepancy," says Chen. "Then, they will have some emotional problems and doubt the value of their work."
For Chen, China needs to take a holistic approach to solve the mental health problems among teachers, treating both the "inward and outward" causes. On the one hand, schools and society as a whole need to reduce the unnecessary pressure placed on teachers, offer more support, and protect their welfare. On the other, teachers should improve their mental health literacy and develop the professional skills that would help them to cope more easily.
Mental health education will be particularly crucial. Zheng Wei, 52, started working as a middle school chemistry teacher in east China's Jiangsu province in 1993. Back then, mental health issues among students were relatively rare, but nowadays a growing number of students are struggling, Zheng says. This is causing anxiety for the teachers, too.
"We don't know how to deal with it," says Zheng. "If we fail to handle it properly, and it leads to an extreme incident, the teachers will be under enormous pressure."
The school in Jiangsu offers free psychological services to both students and teachers, Zheng says, but few people use them. They prefer to travel to Shanghai and pay for counseling services there.
"They feel it's more professional, and they don't want the people around them to know that they have mental issues," Zheng says.
Mental health issues carry a social stigma in many parts of China. Though social attitudes are changing, many teachers still fear admitting they are struggling.
Zhou, the Shanghai middle school teacher, says her school is "very concerned" about the staff's mental well-being. It organizes mental health sessions for teachers, and holds salons to help them decompress.
"The atmosphere in our school is good," says Zhou. "There are many young teachers and colleagues who help each other."
But Zhou still sometimes struggles. Some students are badly behaved and don't care about their grades no matter how hard she tries to help them. The parents, meanwhile, can be difficult to handle, she says.
"They want to chat in the middle of the night, and send me several voice messages on WeChat," says Zhou.
If she were to suffer a more serious mental health issue, however, Zhou admits that she'd probably hide it from her school. She worries that being honest might harm her career prospects.
"I don't know if the school can accept someone who has suffered from anxiety or depression," she says.
Editor: Dominic Morgan.
(Header image: EastFenceImage+/VCG)