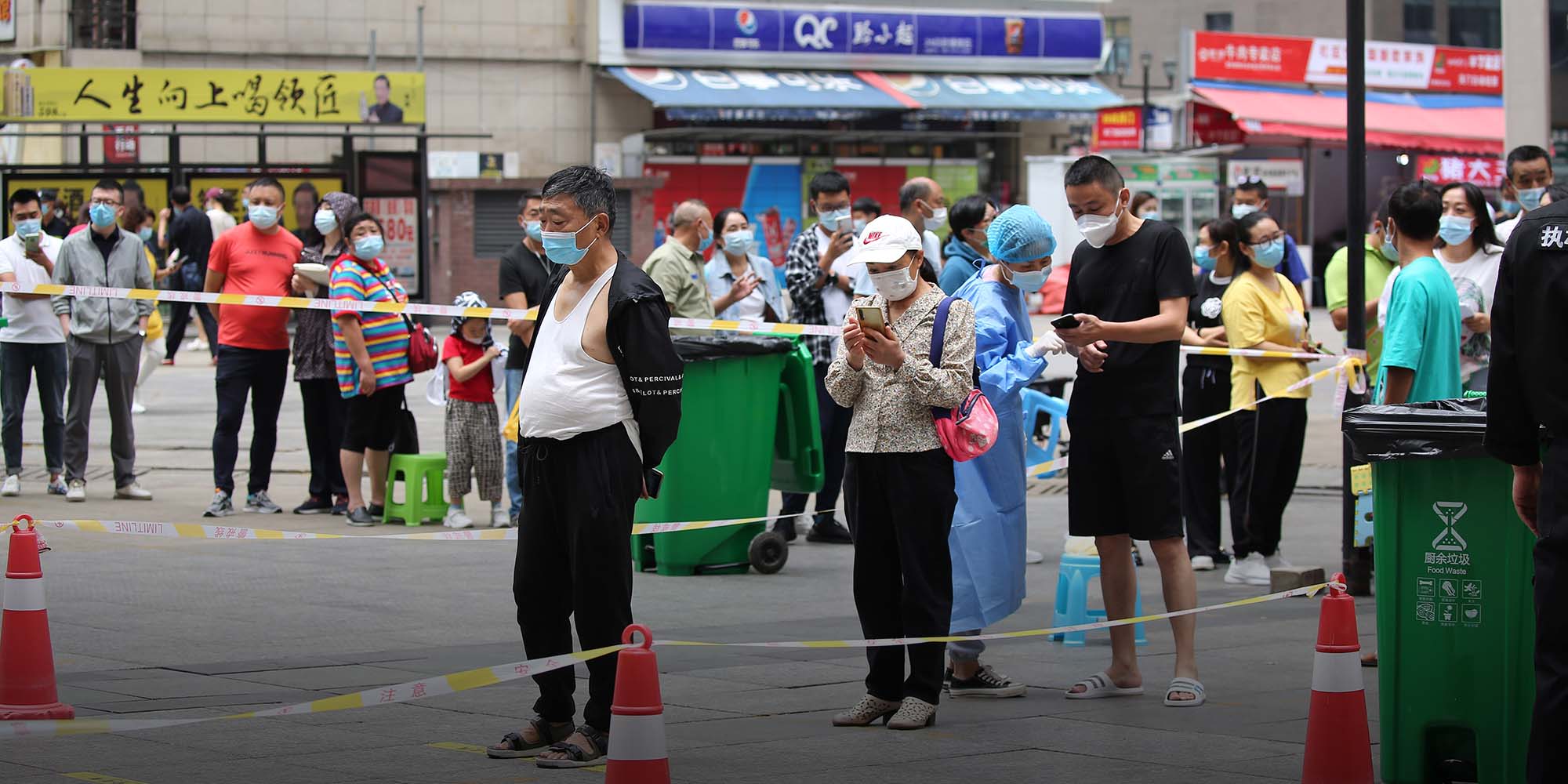 NEWS
Guiyang Lockdown Makes a Supersized Community Go Hungry
Residents at Huaguoyuan Community say they are running out of food amid COVID-19 restrictions.
Residents of a supersized housing complex in the southwestern Guizhou province, also known as Asia's largest residential community, have complained of dwindling food supplies and hunger amid the COVID-19 lockdown in a familiar story that has played out in several cities over the past months.
Several residents at Guiyang's Huaguoyuan Community, which is home to 500,000 people, said they were either running out of supplies or had gone without any food for few days after their compounds were locked down Saturday, according to social media posts. Some have even made desperate pleas to neighbors asking for any leftover food.
"An older resident at Huaguoyuan Area 1 hasn't eaten anything for three days," read a screenshot from messaging app WeChat posted on microblogging platform Weibo. "Please help to spread the word out or send some food."
The city of Guiyang has reported 301 coronavirus cases as of Wednesday in the latest flare-up that has triggered lockdowns in other parts of southwest China, including cities in Sichuan province and the Tibet Autonomous Region. Around 23% of the city's symptomatic cases were linked to the housing complex, local authorities said, as several districts and communities remained cordoned off Thursday.
Lockdowns, along with passport-like health codes, have been an integral part of China's "zero-COVID" policy since the start of the pandemic. Several major cities, including Shanghai, Chengdu, Xi'an, and Sanya have gone into lockdowns in the past nine months alone, with some 33 cities currently under some form of restriction, according to Caixin Global.
Such restrictions have often resulted in the disruption of supply chains, hindering logistics and deliveries of daily essentials. On Wednesday, Guiyang's pandemic control committee apologized to Huaguoyuan residents, pledging to improve distribution and resolve food shortage issues.
Located in downtown Nanming District, Huaguoyuan claims to be China's largest urban village redevelopment project and has a total construction area of 18.3 million square meters. The compound has become Guiyang's major tourism landmark, featuring a shopping mall resembling the White House and hundreds of high-rise buildings.
The lockdown in Huaguoyuan has drawn the ire of users on social media, with many sympathizing with residents and criticizing the local government's food distribution plan. A related hashtag on Weibo has been viewed over 12 million times as of Thursday afternoon.
"This is surreal. We live in 2022 and yet there are people starving in provincial capital cities like Guiyang," commented a Weibo user surnamed Lin under a local media report.
Editor: Bibek Bhandari.
(Header image: Residents line up for COVID-19 test at Huaguoyuan Community in Guiyang, Guizhou province, Sept. 2, 2022. VCG)