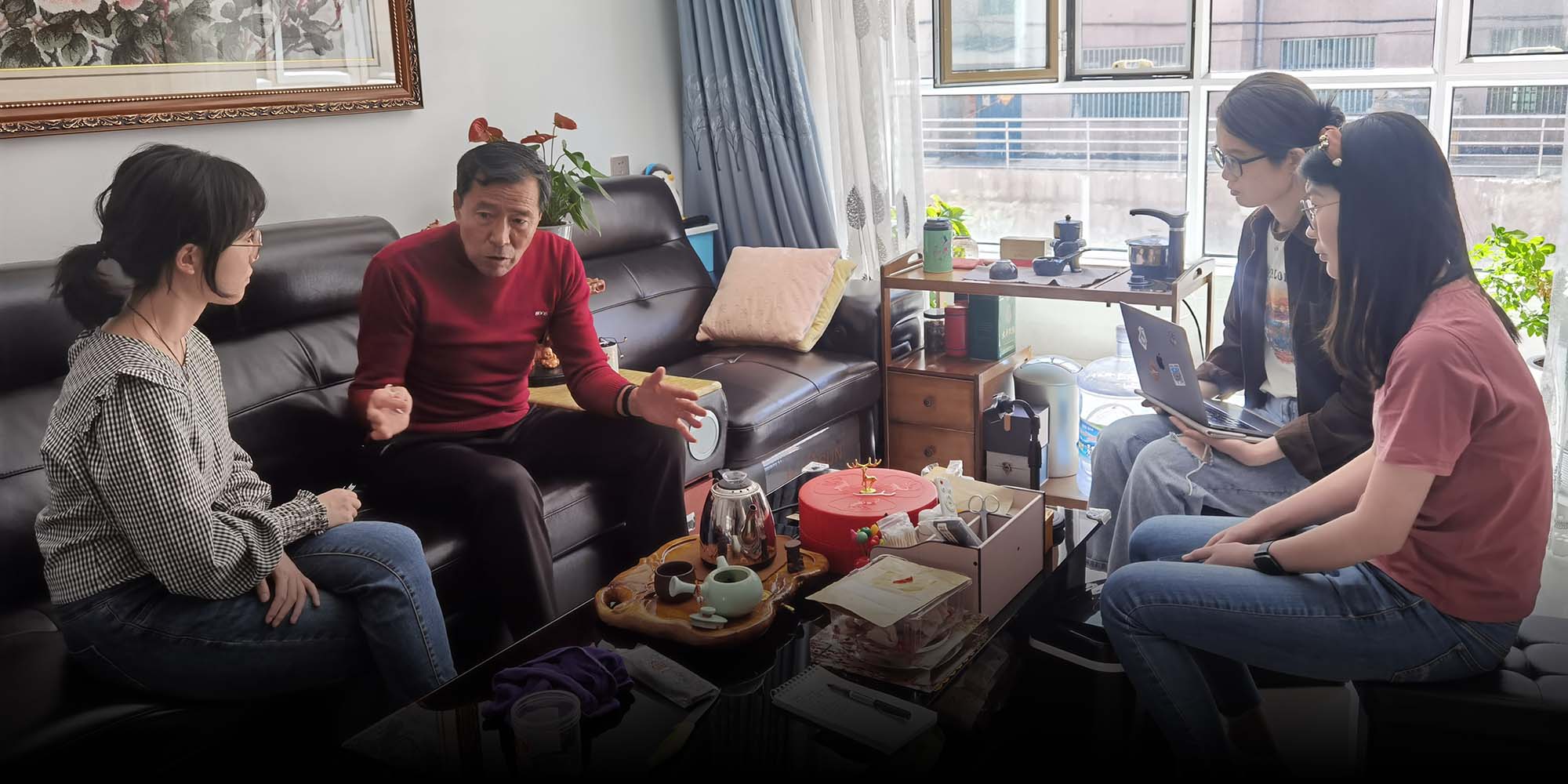 NEWS
Field Trips Sharpen Fudan Student Journalists' Reporting Skills
Journalism instructors at the Shanghai university say field visits will inspire students to tell China stories from underreported areas.
INNER MONGOLIA, North China — Journalism students from Shanghai's Fudan University are getting hands-on experience from the field, as they wrapped up a one-week reporting trip Tuesday.
Twenty-three students from the university's international journalism program embarked on a newsgathering mission to the autonomous region. They interviewed several locals, including those who were sent to the region from Shanghai in 1961 due to food shortages in east China at that time, as they stopped in the cities of Hohhot, Baotou, Ulanqab, and Ordos.
The trip, initiated by the central publicity department, also saw students stop at the memorial hall of Ulanhu, the region's former leader, as well as museums that focused on local prairie culture and natural resources.
Liu Haigui, a journalism professor at Fudan University, said such trips have been arranged to ensure journalism students get on-the-ground reporting skills while at school.
"In the past, journalism education emphasized more on in-class study," he told Sixth Tone during the trip. "But this has proved to be far from enough to equip the students with the right skills to practice journalism in a news organization once they graduate. We need to bring them out of the campus classrooms and into society – they're encouraged to observe, to raise questions, and to experience."
The Inner Mongolia experience is the second such field trip since Fudan's international journalism program was launched in 2009.
"We chose Inner Mongolia because we want the students to visit the underreported areas of China," Deng Jianguo, director of the program, told Sixth Tone, adding that it would help cub reporters to tell in-depth stories of China.
"Field trips help journalism students better understand the lesser-known parts of the country and might inspire them to tell China's stories," he said.
Huang Tianyu, a student on the program, said she found the language barrier challenging during the trip despite there being a translator interpreting the interviews.
"This experience reminded me it would be a great challenge to overcome the cultural shocks in international communication," Huang told Sixth Tone.
Another student Jin Mengyuan said she had a limited understanding of the lifestyles and cultures of the ethnic minorities in the region before the trip. 
"Some of them grew up on faraway plains and eventually made their way into a leading university in the region. Their experience helped me better understand how people from diverse ethnicities communicate, integrate, and live together here," Jin said.
(Header image: International journalism students from Fudan University interview Sun Baowei, a Shanghai orphan sent to Inner Mongolia in 1961, in Ulanqab, Inner Mongolia Autonomous Region, Sept. 4, 2022. Ni Dandan/Sixth Tone)