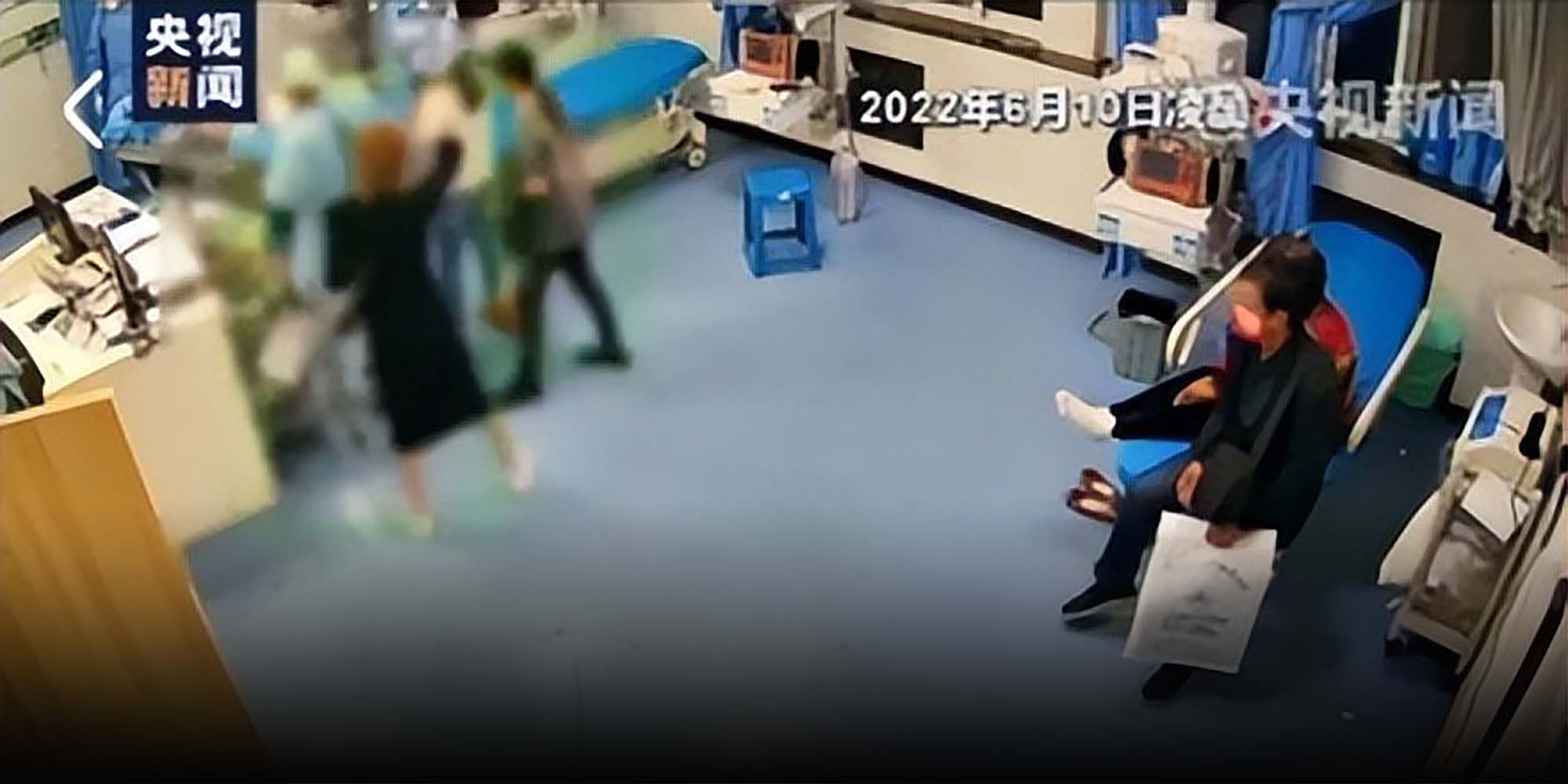 NEWS
28 People Charged Over Brutal Attack on Women in Tangshan
The assault on four female diners in June sparked a public outcry about women's safety in China.
Prosecutors in the northern Hebei province have filed charges against 28 people and launched an investigation into over a dozen officials two months after a brutal attack against a group of women that triggered widespread concerns about the safety of women across the country.
Criminal charges have been filed against seven people accused of attacking the female diners in Tangshan, said the Guangyang District People's Procuratorate in the city of Langfang in a statement Monday. Investigations involving local officials are sometimes passed on to other cities in the same province to avoid potential cover-ups and corruption.
On June 10, four women at a barbecue restaurant in Tangshan were brutally assaulted by a group of seven men and two women after one of the female diners objected to unwanted sexual advances. Viral surveillance footage showed men attacking one woman diner with beer bottles and chairs, as well as dragging and kicking her.
"They kept beating us and threatened to kill us if we called the police and others for help," one of the victims, surnamed Wang, told CCTV.
Two of the diners had "minor injuries" while the other pair had "slightly minor injuries," Monday's statement said, refuting rumors that they had died or been molested. Under Chinese law, minor injuries involve damage to a person's appearance, partial impairment of a person's hearing, vision, or other organ functions and could lead to criminal charges.
The violence led to public anger, calling for better protection of women in public spaces. Authorities said a high-ranking officer in the city was removed from his post following the incident and the provincial government was probing "unresponsive policing and irregular law enforcement." 
In a separate statement Monday, the provincial Discipline Inspection and Supervision Commission said 15 officials were currently under investigation, and eight of them had been taken into custody on suspicion of abusing power and taking bribes to protect criminal gangs involved in the incident. Several suspects from the Tangshan attack were said to have a criminal history, including money laundering and mass brawls.
One of the main suspects, surnamed Chen, had committed 11 crimes, including robbery and causing intentional injuries, since 2012, according to the Guangyang District People's Procuratorate. Officials identified eight of the 28 charged as an "evil force" that has constantly harmed citizens and disrupted social order multiple times.
State broadcaster China Central Television reported that investigators have collected more than 3,000 pieces of evidence on the Tangshan case to hold the perpetrators accountable.
Editor: Bibek Bhandari.

(Header image: A screenshot from surveillance video shows victims sent to hospital. From @央视新闻 on Weibo)