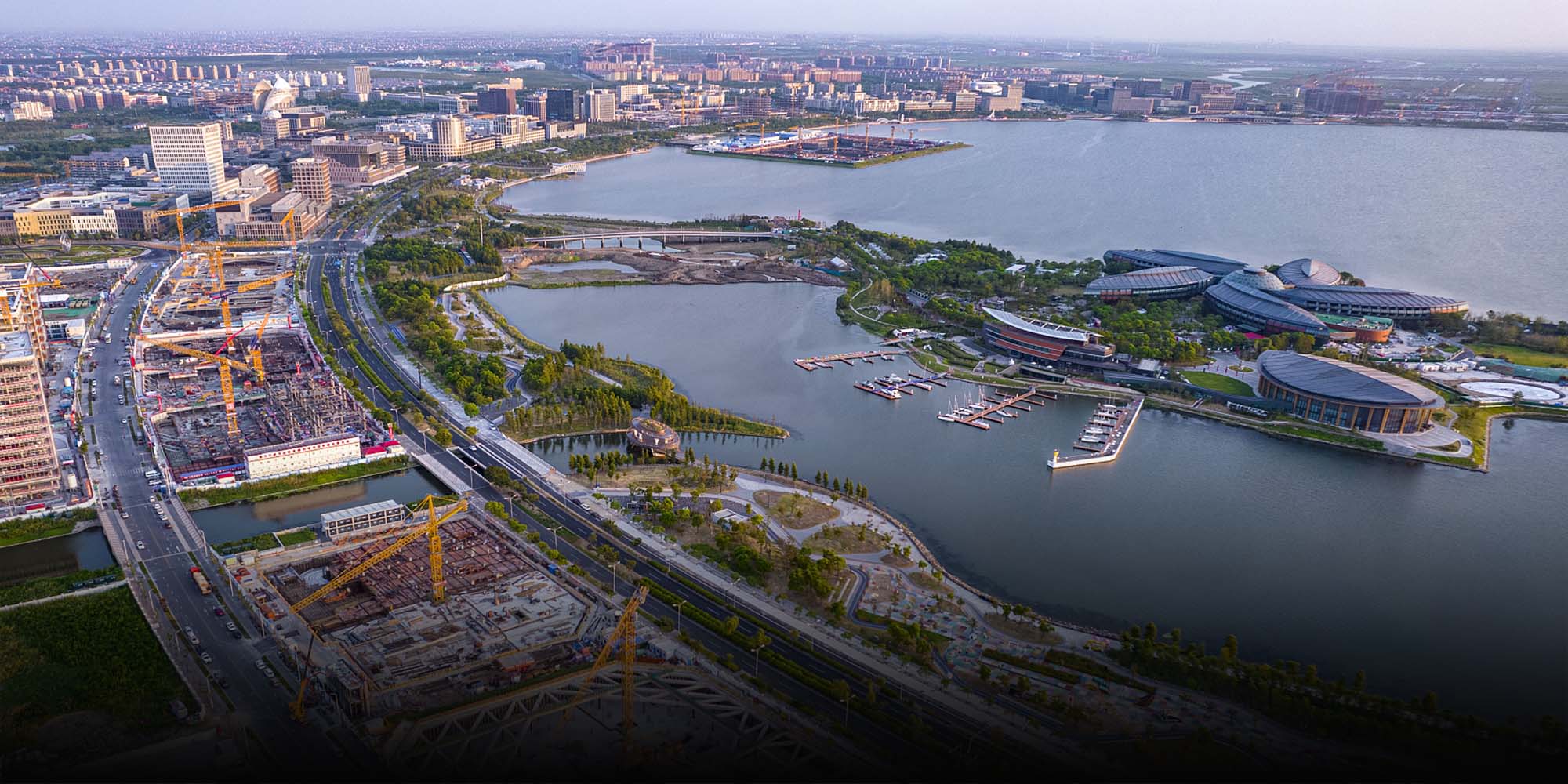 NEWS
Shanghai Bets Big on Its Silicon Valley
Lingang has launched 72 manufacturing projects to boost its development in cross-border data technology and marine innovation.
SHANGHAI — China's financial hub has laid the groundwork for billions of dollars worth of new projects in the Lingang Special Area to boost the development of cross-border data technology and marine innovation.
The free trade zone kicked off 72 manufacturing projects amounting to 153 billion yuan ($22.26 billion) on August 22. Authorities say the new batch of projects in Lingang — sometimes referred as Shanghai's Silicon Valley — will further enrich the development of the area.
"Lingang aims to become an international hub for data circulation, a highland for converting value from data, and create globally influential data services," Li Jing, general manager of Shanghai Lingang New Area Cross-Border Data Technology Co., Ltd., told Sixth Tone. "It will play an active role in the global digital economy and participate in the creation of internationally recognized data standards."
Linked to the Yangshan Port by the Donghai Bridge, the 120-square-kilometer coastal area has been known for its industrial clusters of new energy vehicles and semiconductors. The two industries in Lingang are forecast to be worth more than 300 billion yuan and 100 billion yuan, respectively, by the end of 2025.
Lingang, now also known as Nanhui New City, is striving to become the first choice for high-tech talents and enterprises in the country, too. Ocean Innovation Park, one of the six main industrial clusters, is home to research centers run by prestigious universities, including Peking University, Shanghai Jiao Tong University, and Fudan University.
Sun Xiaotian, deputy general manager of Shanghai Xiongcheng Offshore Engineering Co., Ltd., told Sixth Tone that the industrial park has offered support for his company's development.
"Lingang has not only given us the support of the enterprise policy, but also helped us follow the direction of the industry," Sun said.
Over the past three years, Lingang has also attracted more foreign investment. The area's foreign capital accounted for 9% of the total investment between January and July this year, up by 204% over the same period last year, and houses 2,600 foreign-funded enterprises with a total value of nearly $3 billion.
In addition to American electric car manufacturer Tesla, the area's largest foreign investor so far, German software company SAP, American diesel and alternative fuel engine manufacturer Cummins, and Danish pharmaceutical company Novo Nordisk are among other big multinational companies that have settled in Lingang.
(Header image: A view of Lingang, Shanghai, Aug. 14, 2022. VCG)