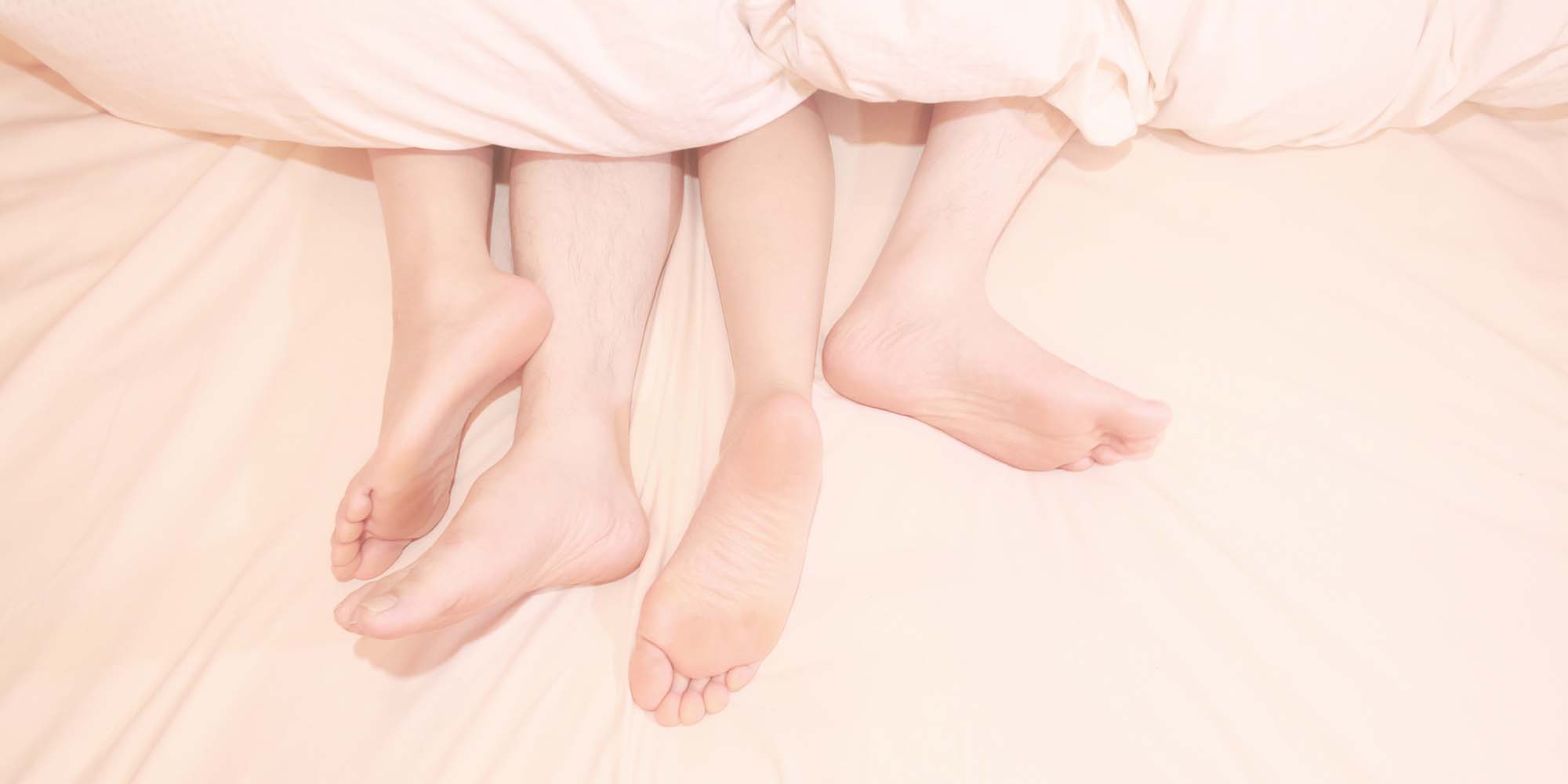 NEWS
More Young Chinese Are Having Less Sex, Survey Says
A new report sheds light on issues ranging from changing attitudes toward premarital and gay sex to ditching the idea of intercourse for procreation.
Young Chinese are less interested in sex compared with their parents. Men with just a high school education are more willing to pay for a one-night stand than those with higher degrees. Men are overall happier in sex than women.
These are some major findings from a three-year national survey that explored the private lives of Chinese people and shed some light on a range of topics including attitudes, frequency, and satisfaction regarding sex. The report, published in early August, was conducted by a team of demographers and sociologists from the country's top universities and surveyed 6,828 individuals nationwide.
"We put more emphasis on linking the issue of sex with other agendas such as family and inequality, and tried to understand the differences in sexual recognition and behavior among people of different ages, education levels, and social statuses," Yu Jia, the lead author of the report, told Sanlian Lifeweek magazine.
Attitude
The report revealed a growing acceptance toward homosexuality and premarital sex in the younger demographics, despite being taboo topics among many Chinese.
However, an intolerance toward sex outside of marriage remained prevalent among all age groups.
The acceptance of premarital and gay sex was found to be gendered, as male respondents had a more conservative view compared to women, according to the report. For example, while nearly 50% of male respondents from the post-80s generation viewed gay sex as "always wrong," only 30% of women in the category held the same view.
Frequency
China's Gen-Z are having less sex than their previous generation, according to the report, especially at a time when the country's marriage and birth rates are dramatically declining. While less than 9% of partnered respondents born between 1970 and 1994 had not had sex for a year, the figure rose to around 15% and 10% respectively among men and women born between 1995 and 2002.
A rising prevalence of online games, pet ownership, and other sources of entertainment among youngsters could be some of the reasons for the waning interest in sex, Yu said in the report. The author added that intense work schedules and childbearing pressure may have also affected sexual desires.
The report said that men who had less than a high school education were keen to find a sexual partner on the internet. More than one-fifth of surveyed men born between 1990 and 1994 said they've paid for sex in the past, which is illegal in China.
Satisfaction
The majority of the survey respondents described sex as a means of "expressing affection" and "meeting psychological needs" instead of "for procreation." Fewer than 6% of women born after 1990 chose the latter response.
Men tend to enjoy a better sexual wellbeing, with a higher proportion of them having an orgasm during intercourse compared with their female partners. But the report also indicated that young women were also feeling increasingly satisfied, with a sharp decline in post-90s women faking an orgasm to please their partner.
"We can see the obvious rise of the status of young women in relationships," Yu told Sanlian Lifeweek. "That's reflective of the awakening of feminist ideology."
Editor: Bibek Bhandari.
(Header image and icons: VCG)