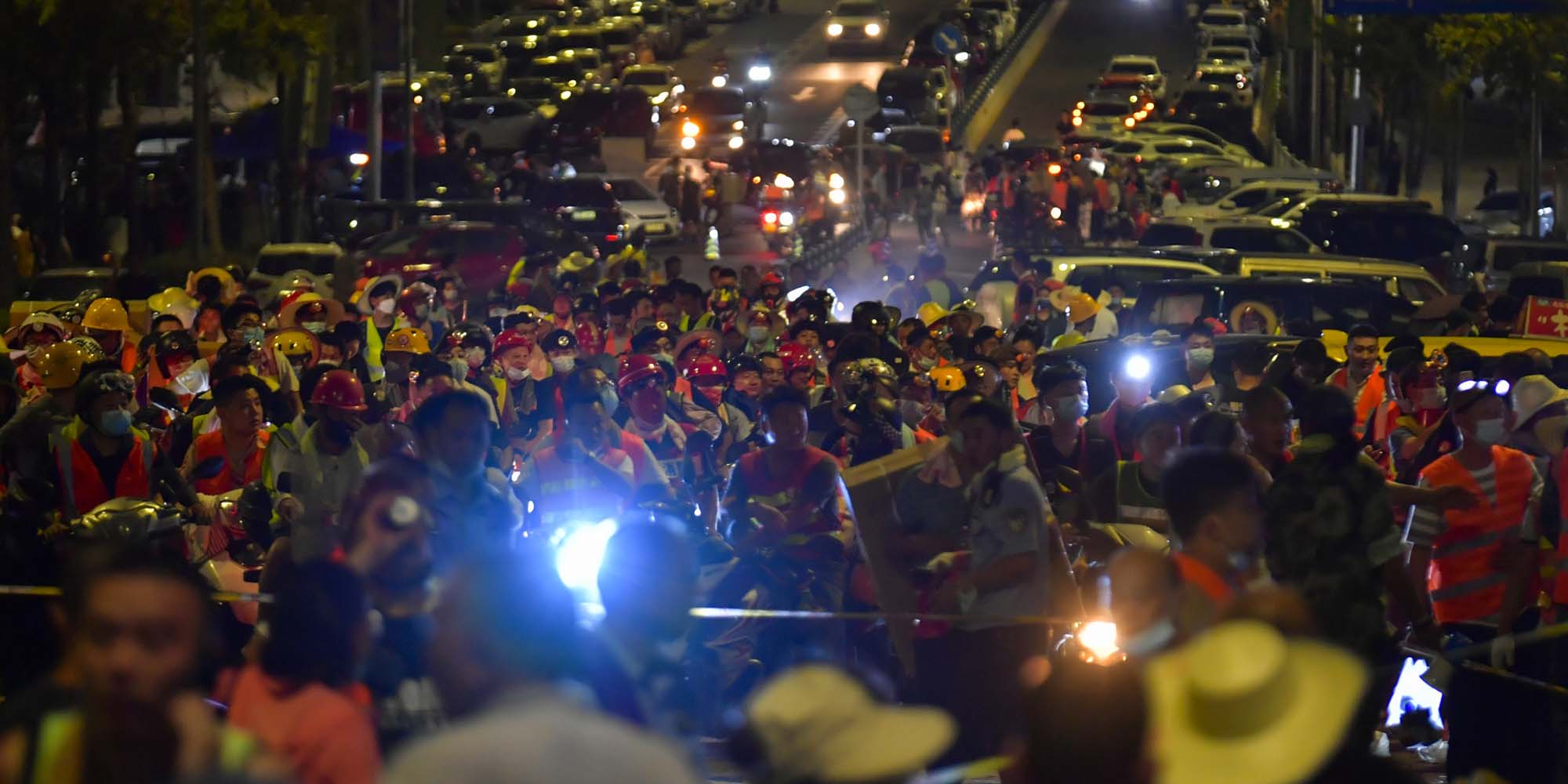 NEWS
Volunteers Band Together to Help Battle Wildfires in Chongqing
The recent heat waves have sparked multiple forest fires in the city's mountainous areas.
Thousands of volunteers have taken it upon themselves to help with the ravaging wildfires in the southwestern municipality of Chongqing, as firefighters battled to contain the latest blaze on Thursday.
Citizens from across the country were seen in the mountainous areas of Chongqing, helping to ferry supplies, excavate fire barriers, and douse the flames, according to posts on social media. One viral video showed hundreds of motorcyclists riding through the uphill terrain to transport fire extinguishers, water, and other necessities into the mountains engulfed by a fiery orange blaze.
"We have to attach tire chains to the rear wheel, otherwise it's very easy to lose balance when going up the unpaved paths that were at a near 90 degree angle," Li Lang, a 21-year-old motorcyclist, told local media. "Our work is mostly done after transporting the supplies to supply centers halfway up the hill. The frontline professional rescue forces are taking the real risks."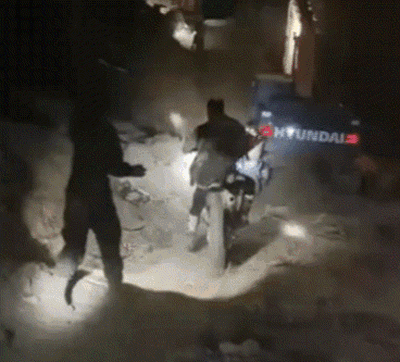 China's worst heat wave in over 60 years has affected many southwestern regions, resulting in blackouts, droughts, and wildfires over the past weeks. Chongqing, one of the country's most populous municipalities, has reported multiple wildfires in roughly six of the 26 districts and two of the 12 counties, with experts attributing them to spontaneous combustion in forests caused by intense temperatures.
Authorities said that most of the blaze from Thursday night had been doused, and there were no reports of serious injuries, deaths, or damage to major infrastructure. Data from the city's emergency management bureau showed over 14,000 rescue personnel were deployed to contain the flames, while more than 1,800 Chongqing residents had been relocated as of Thursday.
Locals told Sixth Tone that they decided to join a local volunteer team after witnessing the disaster unfold closer to home. For many urban dwellers like Zheng Li, a school teacher who signed up to help manage rescue supplies along with her husband, it was their first time encountering an extreme natural disaster.
"We decided to do something after witnessing the open flames in Jinyunshan National Reserve from our home in the nearby Beibei District," she told Sixth Tone via phone, while en route to receiving lunch boxes for 500 people. "Many of us were totally at a loss of how to cope with the situation when we first joined the volunteer team."
Some businesses in the city have also stepped up to assist the firefighting mission. Qin Zairong, owner of a local budget hotel in Beibei District, told Sixth Tone that she has temporarily converted her facility into makeshift accommodation for volunteers from other provinces.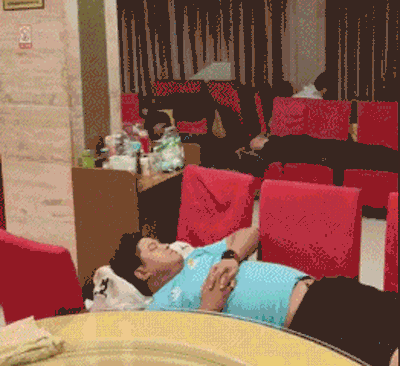 Qin said a group of more than 20 volunteers from the central Henan province returned from the fire site at the Jinyunshan National Reserve just past midnight on Friday. They rested for about five hours in the hotel before heading up to the mountains again.
"I'm moved by the group's passion and selflessness," said Qin, who has hosted nearly 100 volunteers in the past week. "Lots of them traveled far from other provinces like Henan, Guangdong, and Yunnan."
With her hotel full of rescue respondents, Qin said she has to accommodate the group in the dining hall. In videos shared with Sixth Tone, she pans around her phone camera to show people sleeping in chairs, while others are seen chatting around a table.
"They are volunteers from Henan," she said in the video. "Sorry that I couldn't do better to accommodate them since all the hotel rooms are full."
Editor: Bibek Bhandari.
(Header image: Motorcyclist en route to help firefighting efforts ride through Chongqing, Aug. 25, 2022. IC)