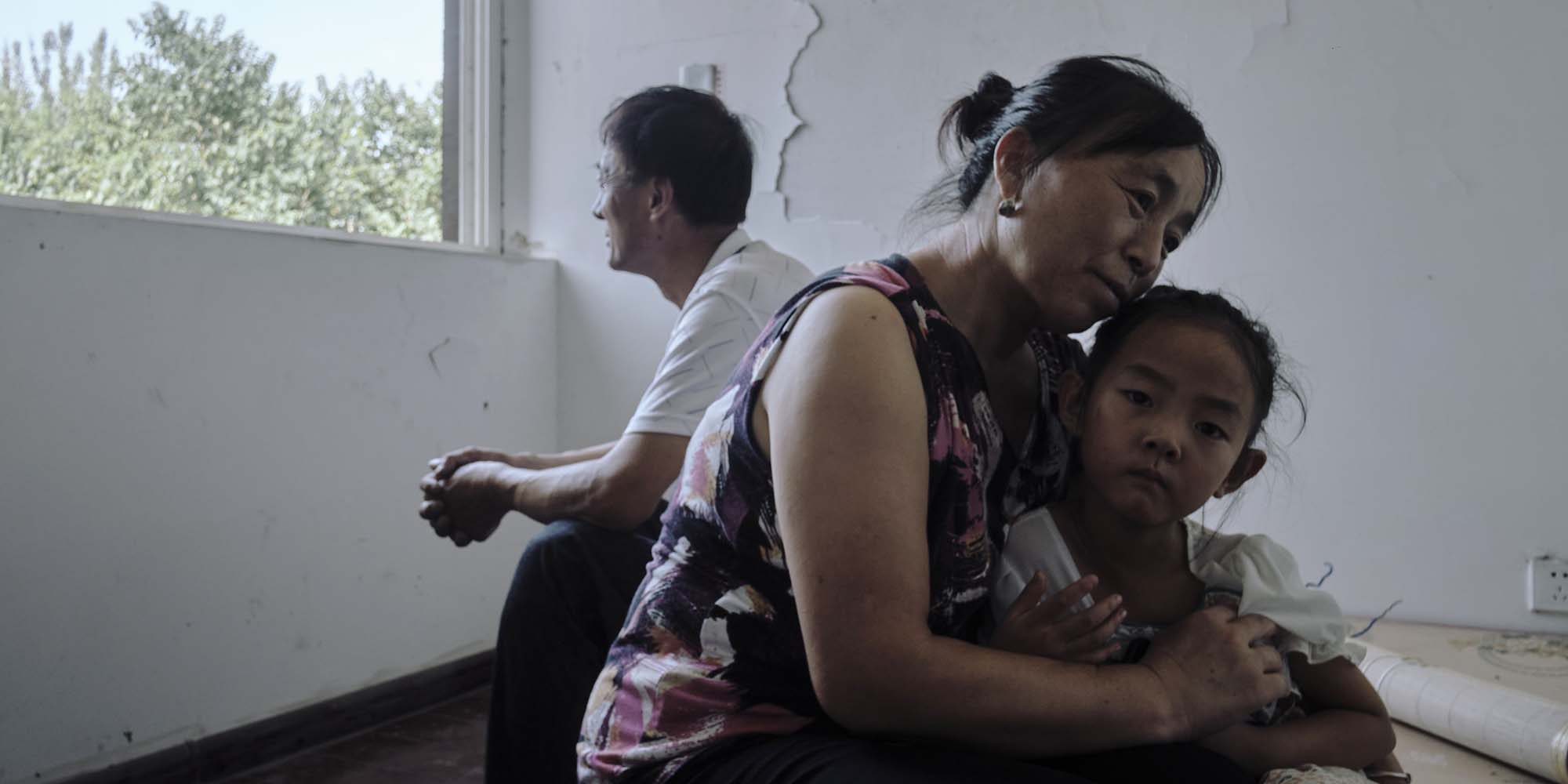 MULTIMEDIA
Life in One of China's Unfinished Apartment Complexes
Construction on the Jinling Apartment building ground to a halt when the developer ran out of funds. Residents moved in anyway.
SHAANXI, Northwest China — Around 100 homeowners have been living inside their half-constructed apartment complex in Xi'an since May, where they have been surviving without running water, gas, and electricity.
The project was originally scheduled to be completed in October 2017, but construction was halted after the developers ran into financial problems. The buyers have been waiting for their homes to be delivered ever since.
It's a situation that has become increasingly common in China, as the nation's giant property market faces a growing debt crisis. As many as 5% of the country's new residential projects have ground to a standstill.
Over the past five years, the buyers in Xi'an have tried lobbying the developers, petitioning the government, and taking the companies to court. But nothing has worked. 
The long delay left many of the homeowners in a dire situation. Most of them had paid for their apartments in full, were struggling to pay off their debts, yet were still paying rent in a part of the city where prices were skyrocketing. Meanwhile, many had seen their incomes plunge during the pandemic, with Xi'an going into a full lockdown for three months in late 2021.
So, the buyers decided to move into their half-finished homes — a move born of desperation, but also defiance. "We bought it. We own it. It's our home," one resident told Sixth Tone. 
Sixth Tone reporters traveled to Xi'an in early August, and spent two days with the homeowners to learn about their stories. 
Contributions: Wu Peiyue and Kilian O'Donnell; editors: Dominic Morgan, Ding Yining, and Qi Ya.