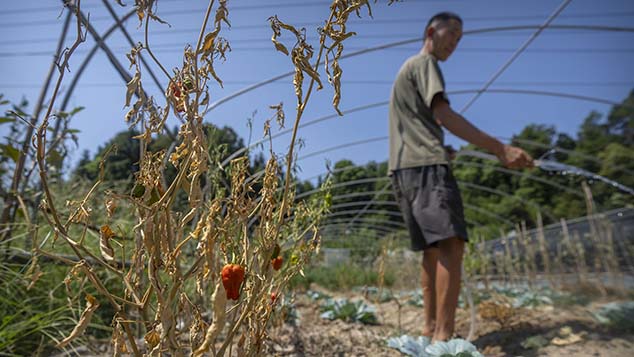 MULTIMEDIA
Wildfires and Heat Wave Wreak Havoc in Southwest China
China is suffering its worst heat wave on record. The extreme heat has been roasting a vast swath of the southern part of the nation for at least 70 days, breaking records along the way.
According to national authorities, the long-running high temperatures have caused severe droughts in six provinces along the Yangtze River. About 0.83 million people and 160,000 livestock are now facing water shortages.
In Chongqing, a megacity with a population of over 31 million people located in southwest China, the authorities have been dealing with an even worse situation: wildfire. Since August 18, wildfires have broken out in the suburbs and spread quickly. Many residents living in the downtown area have claimed that they can smell the smoke from inside their apartments.
No casualties have been reported yet. However, local authorities have warned the public that the wildfires may last for at least another week.