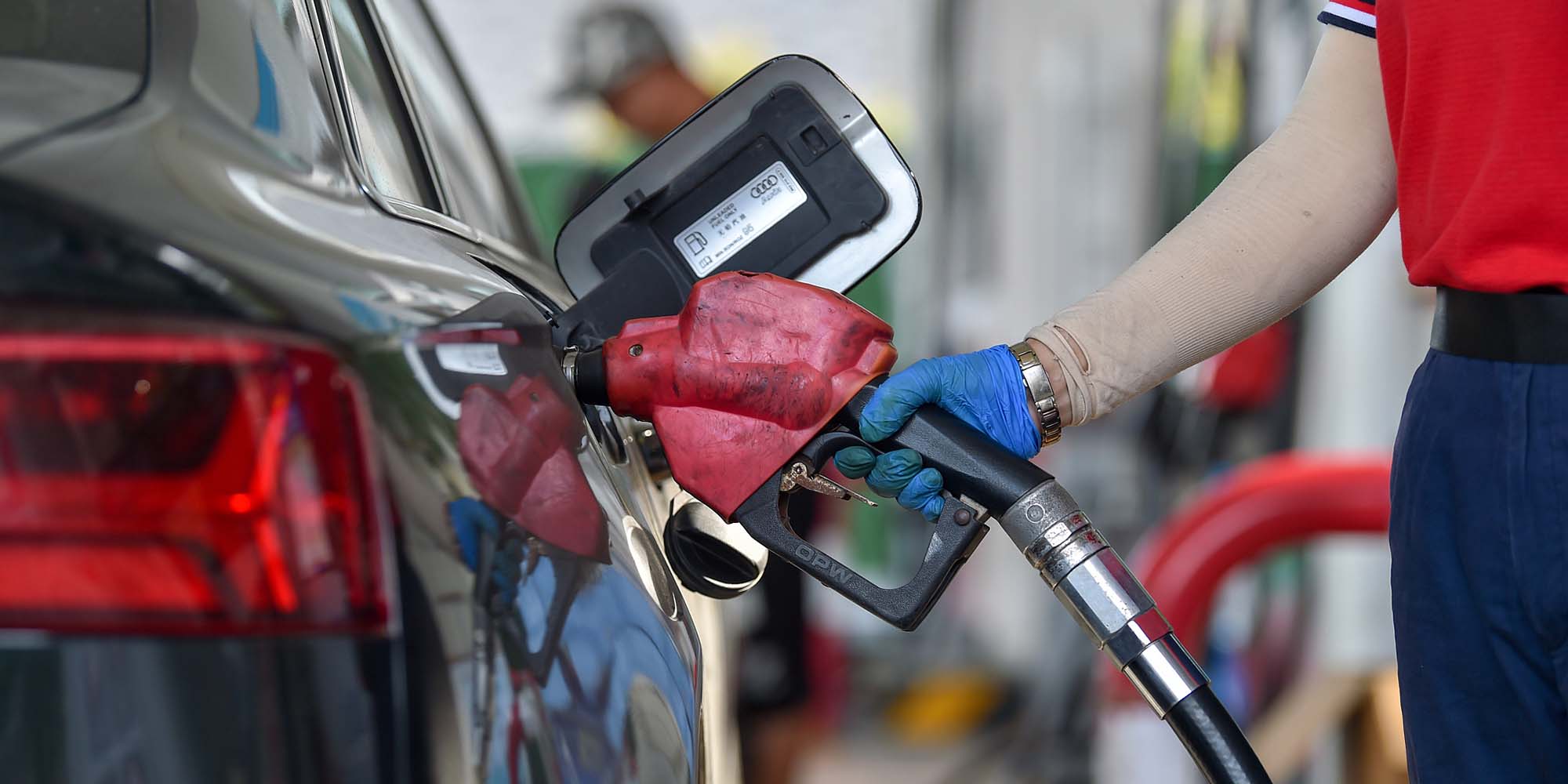 NEWS
Hainan to Be First Province to Ban Fossil Fuel-Powered Vehicles
The island province said it aims to become the "top student" in advancing the country's carbon peak and neutrality goals.
China's island province of Hainan is setting an example in contributing to the country's ambitious climate goals by becoming the first province to ban the sale of fossil fuel-powered vehicles by 2030.
Provincial authorities on Monday announced that all newly acquired vehicles used for "public service and social operations" — including buses, taxis, and rental vehicles, among others — will be replaced with clean energy vehicles by 2025. Hainan is set to achieve the green transition goal in the following five years.
"Hainan aims to become the 'top student' in advancing its carbon peak and neutrality projects by accelerating the achievement of landmark results in several sectors, including ending the use of gas or diesel in transportation," the announcement said.
As the world's largest greenhouse gas emitter, China has introduced a raft of measures to hit its carbon peak by 2030 and become carbon neutral by 2060. Last year, the central government also pledged that clean energy vehicles would account for 40% of newly added vehicles by 2030.
Known as "China's Hawaii" for its tropical beaches and resorts, the tourist island aims to transition from its environmentally unfriendly vehicles after data showed that vehicular emissions contribute to 35% of its air pollution. Monday's announcement pledges that the province, home to more than 10 million people, expects 45% of its cars to be fueled by clean energy by 2030, while all new private cars will go green starting that year.
The province is also seeking to become the forefront of China's new energy vehicle revolution by providing support to automakers and subsidies to consumers. As of June 2022, 8.91% of the island's cars were powered by clean energy, above the national average of 5.7%, according to the province's Industry and Information Technology Bureau.
While many have hailed Hainan's green initiative, experts warned that the province's ambitious goal could face a number of challenges. They include insufficient charging stations for new energy vehicles and pollution from discarded lithium batteries that power the vehicles.
Tu Le, managing director of Sino Auto Insights, told Sixth Tone that Hainan's commitment will thrust the province into the national spotlight and put more pressure on other cities to set up specific target dates for eliminating fossil-powered vehicles.
"Given there's seven and half years left, the plan is doable," Le said. "But the island should allocate enough capital over the next several years to be ready for the significant increase in electric vehicles on the road."
Editor: Bibek Bhandari.
(Header image: VCG)