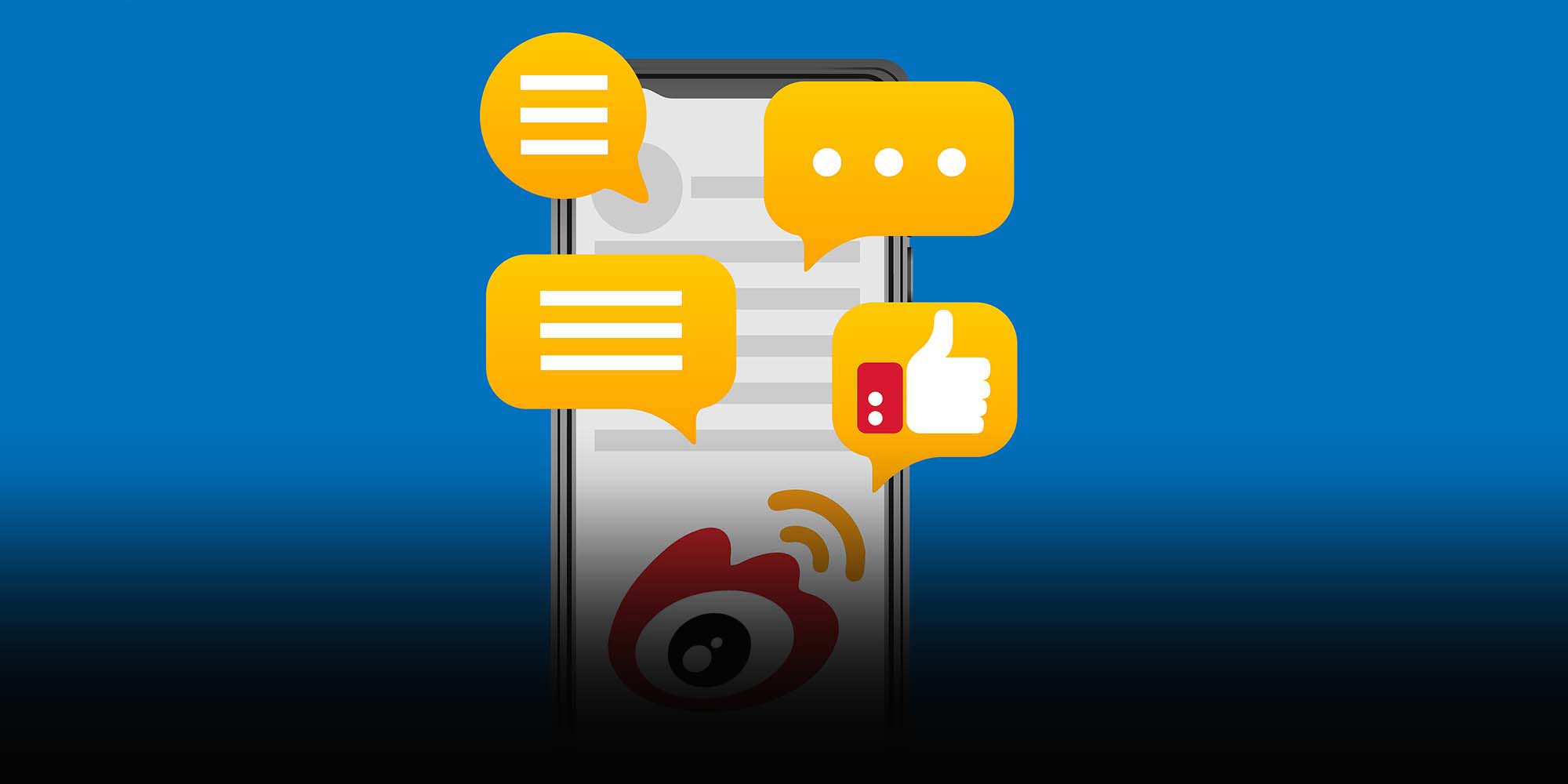 NEWS
Weibo Comments on Certain Posts to Be Visible on User Profiles
The trial phase includes comments made on government and media accounts.
Chinese microblogging platform Weibo will make it compulsory for users' comments on certain posts to be displayed on their profile pages, thereby warning netizens about being cautious with their words on the public platform in an attempt to curb cyber violence.
The new feature will be available for some users during an unspecified trial phase and applicable for comments made on media and government accounts, the social media giant said Monday. The platform added that it regards comment sections of such accounts as a "public space."
Weibo, which has 582 million monthly active users, said it would "optimize" the scope of such accounts based on user feedback. The new feature cannot be diasbled by users and aims to "promote more active and friendly participation in public discussions."
"(It will) curb online violence through technical means and eliminate risks at an early stage as much as possible," wrote a Weibo-owned account that oversees user complaints and violations. "Everyone should be responsible for their own speech both online and offline."
Unlike Twitter, which requires users to reply to a tweet using their social media handle and is visible on their profiles, Weibo so far allows people to respond to posts without automatically disclosing themselves to their followers.
Weibo's new feature comes as authorities have stepped up efforts to crack down on cyber violence that has sometimes led to tragedies. In April, China's internet watchdog launched a campaign ordering 18 major public platforms to develop a monitoring system and impose stricter punishments on violators committing cyber violence.
Zheng Jingjing, lawyer at Capital Equity Legal Group who handled a high-profile case against rumors and online violence, said that the new feature wouldn't constitute a violation of privacy as Weibo is a public platform. She added that such features could allow users to assess their online and offline personalities, which can vary.
"In some cyber violence cases, those who made hostile and aggressive comments under certain topics and posts often showed a positive and nice image on their personal profile," she said. "They presented themselves in two completely different ways."
Chinese netizens' reactions to the new feature were mixed. While some agreed it would make people cautious about what they commented online, others said they were concerned about the change.
"It feels like I'm stripped naked on the internet … You can get to know all things a person dabbles in just by casually looking through their Weibo account," wrote one user.
Editor: Bibek Bhandari.
(Header image: VCG)