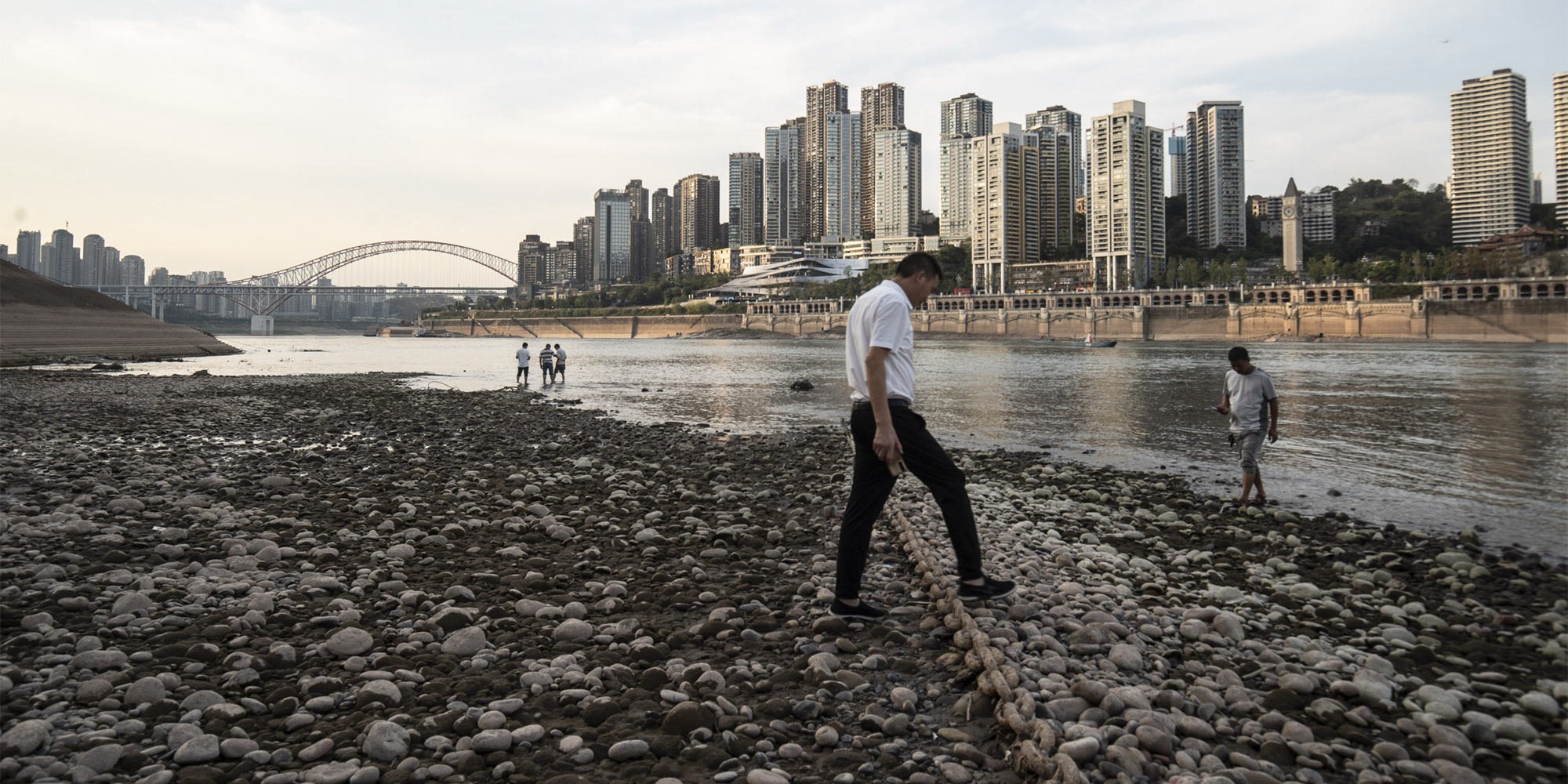 MULTIMEDIA
Photos: China's Heat Waves, Droughts, and Power Cuts
The extreme temperatures serve as a warning for the future amid a warming planet.
It's been an extremely hot summer in China this year. 
Major cities such as Chongqing and Chengdu in the southwest and Shanghai in the east have been sweltering during prolonged heat waves, with temperatures topping 40 degrees Celsius multiple times in the past weeks. 
The scorching summer, compounded by climate change, has led to droughts and power shortages in several parts of the country, as major rivers dry up. Many cities have ordered factories and shopping malls to save electricity, while Shanghai is switching off the lights at major landmarks Monday and Tuesday.
And the extreme heat is also taking a toll on animals and killing people.
Here are photos showing the effects of heat waves sweeping across China, as compiled by Sixth Tone.
Editors: Bibek Bhandari and Ding Yining.
(Header image: People stand near the banks of Yangtze River, due to low water levels caused by drought, near the confluence with the Jialing River in Chongqing, Aug. 19, 2022. Qilai Shen/Bloomberg via VCG)