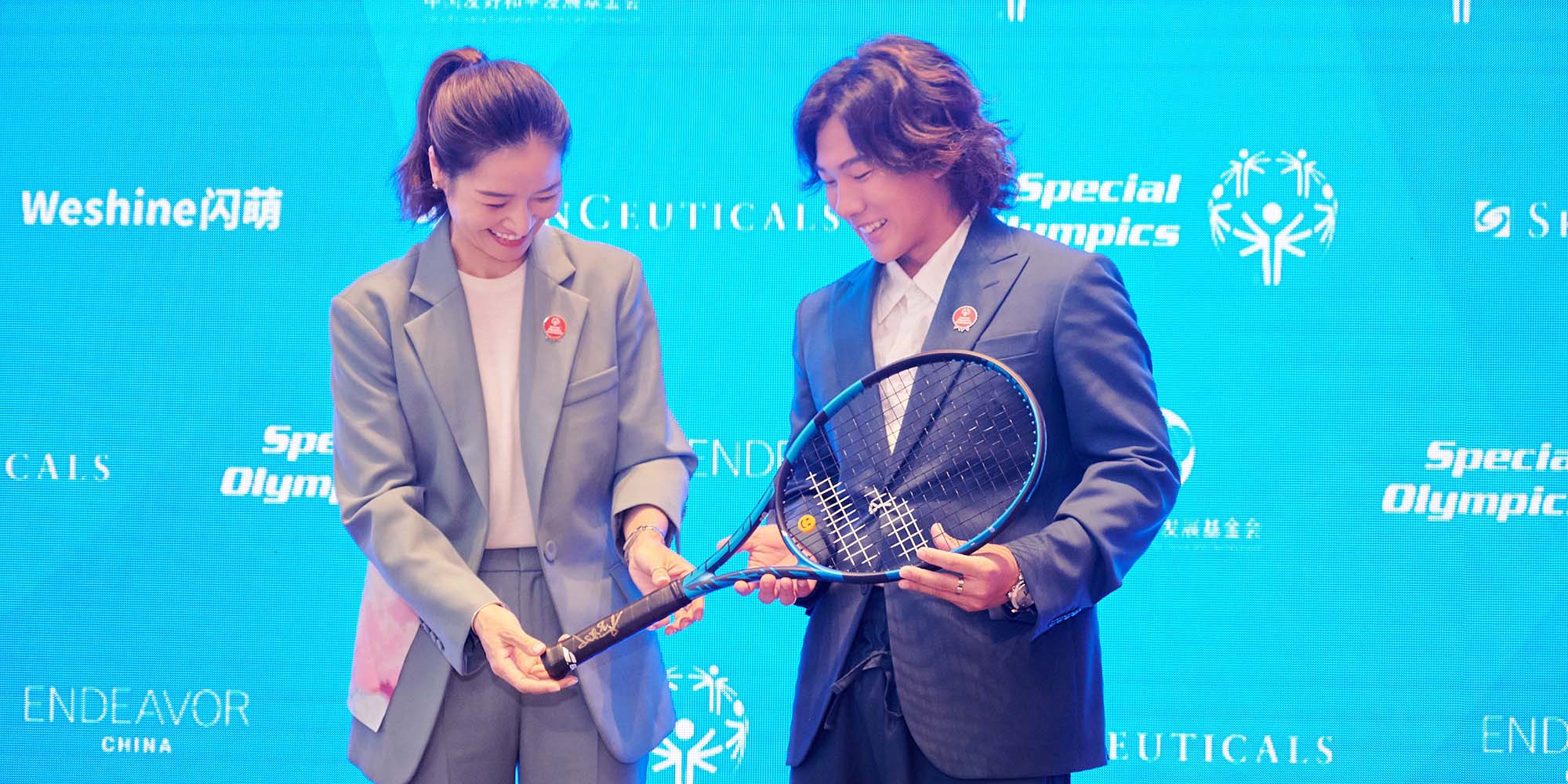 NEWS
Star Snowboarder Su Yiming Becomes New Special Olympics Ambassador
The Special Olympics Committee hopes Su's star power will help change social attitudes toward people with intellectual disabilities in China.
SHANGHAI – The Special Olympics Committee has announced that Su Yiming, the Chinese snowboarding star who won gold at the Beijing Winter Olympics, will be its new ambassador for East Asia.
The Special Olympics is an international sports event for people with intellectual disabilities, such as Down syndrome, autism spectrum disorder, and developmental delays. Like the Olympic and Paralympic Games, the Special Olympics alternate between summer and winter games every two years. The next edition will be a summer games — set to be held in Berlin, Germany, in June 2023 — after this year's World Winter Games in Kazan, Russia, were canceled due to the war in Ukraine.
The appointment of Su, one of China's breakout stars at the Winter Olympics, will help attract more young people in China to learn about the Special Olympics and join Unified Sports — a program that empowers shared sports training and competitions among individuals with and without intellectual disabilities to promote social inclusion, said Shi Derong, a member of the Special Olympics Committee's board of directors, at a press conference Saturday.
Su told reporters that he feels lucky to have achieved his Olympic dream through hard work, and that everyone has a dream that's worth striving toward. "The Special Olympics encourage us to build friendship with people with intellectual disabilities, and motivate each other," he said. "We can all feel the real charm of sports, and let more people feel equal and united while pursuing their dreams."
Li Na, the former tennis star who serves as world ambassador for the Special Olympics, also attended the event announcing Su's appointment, presenting the snowboarder with an ambassadorial certificate.
China has over 1 million people with Down syndrome, and every year this number rises by 25,000, according to a 2012 report by the country's health authorities. At least 2 million Chinese children aged 12 or under are estimated to have autism spectrum disorder.
Shanghai hosted the first Asia-Pacific Special Olympic Games in 1996, followed by the Summer World Games in 2007.
For Yang Jianying — whose son, Li Xiang, won a bronze medal in short track speed skating at the 2017 Special Olympics World Winter Games in Austria — the events offer people with intellectual disabilities a priceless opportunity to learn, interact socially, and build confidence. They also make a real difference in terms of promoting inclusivity in Chinese society, she added.
But the COVID-19 pandemic has been a major blow to Special Olympics athletes, according to Yang. Almost every major competition has been postponed or canceled during the crisis, leaving parents like her worried about how they can keep motivating their children to continue training.
Li was hoping to compete in the 2022 Kazan Special Olympics Winter World Games, but the cancellation has left his athletic career in limbo. The 18-year-old is due to finish high school next year, and his mother worries it'll be difficult to sign him up for future events without his status as a member of his school team.
"Since March, Li has been taking online classes at home. He misses his classmates terribly," Yang told Sixth Tone. "To keep him fit, we have to work out at home by ourselves."
Editor: Dominic Morgan.
(Header image: Li Na (left), the former tennis star and world ambassador for the Special Olympics, presents Su Yiming with a signed tennis racket, Shanghai, Aug. 14, 2022. Courtesy of the Special Olympics Committee)