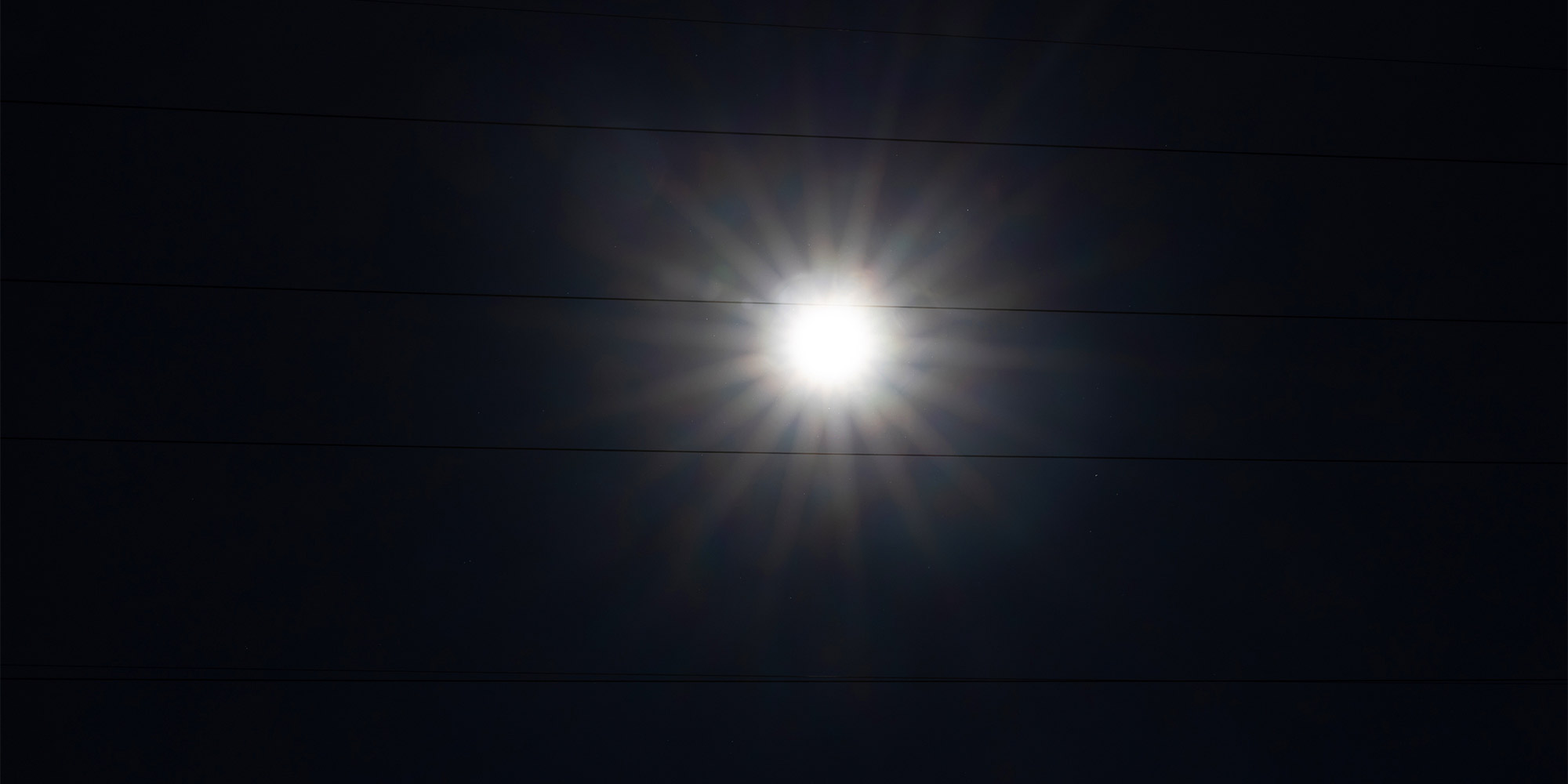 SIXTH TONE ×
As Heat Takes its Toll, a Worker's Family Struggles to Cope
Months later, they are still battling her employer for compensation.
Even before that fateful day in June, Wei Qiaolian, 54, had regularly complained to her husband of being exhausted at her job in a factory in central Henan province.
Yet, on June 25, she left home at 8 a.m. and rode her electric bike 12 kilometers to work on the outskirts of Kaifeng City, where she packaged bowls and piled boxes, earning around 3,000 yuan ($450) a month.
Every payday, Wei, who couldn't read, got her husband to check the payslip to confirm her wages. She hoped to save enough money to afford betrothal gifts for her son, make a down payment on an apartment for him, and just maybe even put a little away for her own retirement.
By 5 p.m. that day, her hopes were doomed and her dreams shattered.
When Wei's husband, Wang Qisan, went to pick her up at the factory, he found her lying limp at the foot of a tree, her feet hanging out over the road. She was foaming at the mouth and gasping for air.
Though rushed to hospital, she died in the ICU on July 7. The cause: multiple organ failure caused by a heat stroke.
According to the National Climate Center, from June 1 to July 12, China recorded the highest number of "high temperature days" during this period since 1961. Since summer began, there have been many media reports of death from heat stroke.
And amid the blistering, record-breaking heatwave that swept across half the country for two months, Wei was among the first casualties. For Wei's family, however, her death was only the beginning of the ordeal. Even now, they are still fighting for compensation from the company.
The furnace
Wei collapsed on a Saturday. That day, the average daytime temperature in Kaifeng was 36.9 degrees Celsius. And in summers, the Henan Zhongwan Dianfan Environmental Technology Company, where Wei worked, turned into an oven. It often reeked of decaying leftovers.
Zhuang Yanhua, who once worked alongside Wei, quit the company, which disinfects and repackages tableware for restaurants, in July 2021.
She recalls that, in summer, the largest packaging workshop only had one air cooler suspended from the ceiling. "It gets very hot in there," she says. Other workshops had no air-conditioning at all, and management had no protocols for working in such blistering conditions.
Since the incident, Wei's husband Wang made multiple visits to the workshop where she worked. The packaging area is near the floor's main gate and is therefore exposed to the outside heat; the two industrial fans there mostly blow hot air.
After toiling all Saturday morning, Wang says Wei even called him saying she wasn't feeling well — to the point that she couldn't stomach her lunch — and wanted to take the day off.
He recalls that conversation clearly. She told him: "[But the boss] says that, if I leave, there'll be no one else. He wants me to hold on until 3:30." According to Wang, four people work the packaging zone, one of whom had already taken the day off. This may have added to his wife's workload.
At 4 p.m., his wife called again: she suspected she was suffering from heat stroke and asked him to come pick her up immediately. At the time, Wang was more than 10 kilometers away.
He frantically unloaded the scrap he salvages for a living from the back of his motorized freight trike and rushed to pick her up. When he arrived just after 5 p.m., he couldn't find her until one of Wei's coworkers showed him where she was lying prone.
In a recording of a mediation conference between the company and Wei's family after her death, Chang Qiuliang, a deputy manager at Zhongwan, is heard recalling that Wei requested to take the day off at around 3 p.m.
He told her to first rest for a while in his air-conditioned office. Half an hour later, she was still dizzy, and he urged her to stay put until 4:30 p.m. before going home. "But she insisted on leaving then and there," he is heard saying in the recording.
After this exchange, Chang says he went on a 10-minute patrol of the factory floor. By the time he came back, Wei had left. Factory surveillance footage shows Wei leaving around 3:40-3:50 p.m. At 5:09 p.m., Chang got a call from an employee that Wei had collapsed near the public toilets around 100 meters from the main gate.
"I told the employee to call 120 (China's medical emergency number) immediately," he is heard saying in the recording. He then accompanied her to the hospital. It remains unclear what exactly transpired in the time between her leaving Chang's office and the moment she was discovered.
A temperature chart obtained by The Paper from the Kaifeng Central Hospital shows that, upon her arrival, Wei's body temperature had shot up to a fatal 42 degrees Celsius.
According to Luo Songping, the doctor who oversaw the entire emergency treatment process, Wei had already slipped into a deep coma by that point and was suffering from multiple organ dysfunction, low blood pressure, and respiratory failure — heat stroke.
"Severe heat stroke like this has a mortality rate of over 60%," says Luo. He adds that if emergency services were called the moment dizziness and high body temperature manifested, "it might have ended differently."
"It's like a boiling kettle: if there's still water inside, then the temperature can be brought back under control. But once all the water evaporates, there's no stopping the rise. The longer the body's temperature remains over 40, the greater the organ damage. The brain is the most vulnerable," says Luo.
After a week of treatment, Wei's organ vitals did show some signs of improvement, but her brain had suffered too much damage. It wasn't long before her organs started to fail again.
Unable to come to terms with the news, Wei's daughter took her medical records to a specialist at another hospital, who confirmed that Wei was indeed brain-dead.
At 8:21 a.m. on July 7, Wei died from multiple organ failure.
From fields to factory
Wang believes his wife insisted on leaving because she felt guilty about abandoning her work to enjoy the comfort of an air-conditioned office.
At Zhongwan, the work schedule on the factory floor is brutal. Zhuang, Wei's coworker who quit last year, began working there in 2020.
She says there's no paid leave, holidays or weekends. Not working meant a deduction in salary. Generally, they work eight hours a day, earning 15 yuan ($2.2) per hour of overtime. The average salary is around 3,000 yuan, which includes overtime.
When work is most hectic — in the run-up to big public holidays such as Labor Day (May 1) or National Day (Oct. 1) — the four employees in the packaging zone complete more than 20,000 sets of tableware each day, with no change in overtime rates and no bonuses for working under harsh conditions.
Publicly available company data shows that, since its founding in December 2018, none of Zhongwan's workers are covered under social insurance — a program that companies are legally obliged to fund for full-time employees.
After several changes, Zhongwan's corporate structure now lists Zhang Guofu as its biggest shareholder, legal representative, and ultimate beneficial owner.
Wei's son Wang Bin says that since his mother's passing, he has visited the factory several times to find someone in charge of certifying Wei's workplace incident. During this time, he discovered that Zhang Guofu is just a maintenance worker at the company.
His father doesn't know the specifics of these corporate matters — only that "the bosses run a tight ship." His wife had to hand in her phone before starting shifts and had half an hour for lunch breaks, not one minute more.
Overtime wages are counted against each full hour of work clocked. Shifts are often not set in advance until the hour before, all via the messaging app WeChat. Once, Wei clocked in at 6 p.m. and finished past midnight.
Before the factory job, Wei had spent most of her life in a village in Shenqiu County, under Zhoukou City in Henan, about 150 km from Kaifeng.
In 1991, she married Wang Qisan, who was two years younger, through a matchmaker. At the time, he worked at a paper factory, but also transported bales of hay and did other odd jobs to supplement the family income.
For the first few years, Wei stayed behind in the village to raise their two newborn children and farm on contracted land while growing some vegetables for themselves.
It was a hand-to-mouth existence: after their gongliang — an agricultural tax paid to the state in grain — there was hardly anything left over.
Wang recalls that, the first few years after their children were born, they could hardly scrape together enough money to celebrate the Spring Festival — even the simple pleasure of a bit of pork required them to borrow money.
After more than a decade of penury, Wei joined her husband working construction sites, moving bricks and mixing cement. By that point, the paper factory where he worked was shut due to pollution issues.
Later, Wang heard it was possible to make decent wages collecting scrap, so he partnered up with a fellow villager and moved to Kaifeng. When the children were a little older, his wife joined the business. Together, they rode around on a goods trike, hauling scrap all day.
The couple rented a house in the suburbs of Kaifeng. But business never really took off; sometimes, after a full day of bumpy hustling, they still couldn't cover the day's living expenses.
Everything they made annually, which hovered between 20,000-30,000 yuan, went to rent, school fees, and day-to-day consumption. Wang eventually talked Wei into taking up a factory job, believing it would be far less exhausting and potentially more lucrative. That's how she landed the dishwashing workshop in 2016.
Wang says that her "biggest concern in life" was that their son didn't have a car or a house, and so, no girlfriend. Nowadays, betrothal gifts by local standards cost 100,000-200,000 yuan, while a new apartment comes in close to 1 million yuan.
And borrowing money for such things is considered bad form. "It would be degrading," says Wang. They are not young anymore, so working as hard as they can — while they still can — for their son's apartment was the only option.
"While they still can" meant she hardly ever took any days off.
Zhuang says that employees like Wei, who regularly received a monthly bonus of 200 yuan for "full attendance," were rare. She mostly recalls Wei's approachable, easygoing nature.
"If ever something was the matter, we could always turn to her and she'd be happy to help," says Zhuang. On the job, Wei was good with her hands and quick on her feet.
Since joining, the factory went through corporate reshuffles three times, getting bigger and bigger, and also further and further away. By the time they rebranded to Zhongwan in 2018, it was close to 12 kilometers or 40 minutes on her electric bike.
Her son Wang Bin recalls that business boomed since then, machines on the assembly line would often overheat and break down. Her family suggested that she switch to a lighter gig, even if it meant taking a pay cut — around 1,500 yuan a month could do — but she insisted on staying.
Wang Bin remembers his mother as a sincere woman with grit. When he was young, she rarely ate a full meal, but wouldn't slack in the fields. "At the factory, at least lunch is provided. She was grateful for even that much," he says.
By the Labor Day holiday this year, she was buckling under the brutal schedule, and told her husband she wanted to quit. But her superior intervened.
"He (her boss) said that the following two months would be just as busy, and everybody needed to think less about taking time off. Resignations wouldn't be processed until at least one month later, and if you dared not show up during that period, you could forget about that month's pay," says Wang Qisan.
He underscores that each month, the factory held back wages until a full 18 days of work was completed. "Quitting two weeks into the month meant you got nothing," he says.
The couple never went anywhere, even during Spring Festivals. To celebrate, she ate something at home before noon, and got ready for a shift around 1 p.m.
At home, she usually watched TV or short videos on the domestic livestreaming app Douyin until around 10 p.m. before going to bed. With the blistering heat this year, Wei immediately washed up and lunged for bed on returning home, waiting for Wang to call her when their frugal dinner was ready.
He never once asked her to cook for him since doing dishes became her profession. "Now, not a day goes by where I don't miss her," he says.
Legal battle
More than a month after their devastating loss, Wei's family members are still fighting for compensation.
According to a stipulation issued by the National Health Commission in 2012, heat stroke caused at work, once verified, should be compensated under injury insurance.
But to complete the claim, her family first needs to prove that she was a full-time employee. At Zhongwan, however, neither offered Wei a labor contract nor did they purchase insurance.
She merely had "proof of employment," which only stated that it began in December 2018 and the job description was "packaging disinfected tableware."
Zhang Yuxia, a lawyer at the Sunhold Law Offices in Shanghai, says that if her status as a full-time employee can be proved, the family can seek one-time compensation for a work-related death. To do that, they may file for arbitration first, and then, if unhappy with the outcome, legal proceedings.
"If it can't be proved, however, the accident cannot be defined as occupational," says Zhang. In that case, compensation won't be settled until fault liability has been established. For example, if the company's safety protocols were inadequate and allowed Wei to leave unattended to, instead of providing prompt medical assistance, then they would be at fault.
According to Zhang's analysis, though the proof of employment helps, the fact that Wei was already 50 in 2018 (the retirement age for women), hadn't signed a contract, and wasn't provided social insurance means the nature of her employment is more likely to be defined as an independent contractor. If the family disputes this, the only recourse is to bring the case to court.
Zhang emphasizes that the job market is rife with such ambiguities: employers attempt to pass off full-time employees as independent contractors "to evade certain labor costs."
She believes that, realistically, it should be adjudicated comprehensively. The most conclusive forms of evidence are written labor contracts and proof of social insurance payment.
However, in the absence of the two, salary records can also act as evidence if they show workers being paid regularly; or if they show proof of management between the employer and employee.
The factory paid a total of 80,000 yuan ($11,800) in medical fees for Wei. Her family and doctor Luo Songping attest that the factory failed to make several payments on time.
When Wei was cremated on July 21, the family still owed the hospital more than 60,000 yuan. In the recording of the mediation conference, deputy manager Chang Qiuliang stated that the medical fees amounted to more than 10,000 yuan a day, and that the company initially paid some out of a sense of charity.
Later, as treatment seemed more and more futile, shareholders, at a meeting, decided to stop paying.
Wang Bin says that the factory once offered a "charitable" compensation payment of 230,000 yuan, which would include the 80,000 yuan already paid. Once they settled the remaining debt of 60,000 yuan, the family would be left with around 90,000 yuan in cash.
He was bluntly told that if this did not suffice, they would have to approach the courts.
But Wang Bin isn't prepared to take things that far, as legal proceedings are long and, moreover, expensive. His multiple requests for surveillance footage from that fateful day, company records of Wei's salary payments, as well as a signature designating her death to be a workplace accident have thus far fallen on deaf ears.
The Paper reached out to Zhongwan's general manager Fu Luyu and deputy manager Chang Qiuliang several times regarding the matter, but they are yet to respond.
If Wei is ruled an independent contractor, Zhang explains that according to the Civil Code and other applicable regulations, funeral expenses are legally bound to be six months' local average wages; compensation for death is 20 years' worth of disposable local average income per capita.
So far, negotiations are at an impasse. Of all the times the family visited the factory, management only showed up once or twice. On July 19, an official at the Henan Safe Production Supervision and Management Bureau told The Paper that they had issued an ordinance to the factory demanding that it undergo "rectification and reform," the details of which the person was not at liberty to reveal.
Currently, the family is petitioning for labor arbitration, seeking to rule the death as occupational.
Wang Bin still hasn't recovered from the trauma. He says that for years, he had been studying far away and rarely had the opportunity to do anything for his mother. Last year, he began an apprenticeship at electronics manufacturer Foxconn and had little time to speak to her.
And amid the local COVID-19 prevention protocols, he was unable to visit her in person. Instead, he watched his mother, once a sturdy woman measuring 168 centimeters and 85 kilograms, slowly waste away on a series of photos the nurse sent him.
When she finally died, he caressed her forehead, the contours of her face and her hands, which, although they could still open and were soft, had already begun to grow cold.
The last time he spoke with his mother over the phone was in June. She told him that a coworker's son was also at Foxconn, with the same level of dazhuan, or vocational college education, but was somehow earning more — a revelation that upset him.
"I had been thinking about going back to school and getting a higher diploma," he says. But he never told her.
Now, when Wang Qisan returns home alone each day, the place feels cold and empty. Husband and wife rarely argued, though she sometimes raised her voice. "She'd throw a few barbs, and I never said anything back. Slowly, she calmed down too," says Wang. "After all, she was the love of my life."
On July 21, Wang brought the ashes back on his goods trike. Though it felt for a moment like they were finally going home together, he knew one thing for sure: "That she has already gone, along with all her hopes in life."
Reporter: Chen Canjie.
(Wang Bin and Zhuang Yanhua are pseudonyms.)
A version of this article originally appeared in The Paper. It has been translated and edited for brevity and clarity, and is published here with permission.
Translator: Lewis Wright; editors: Zhi Yu and Apurva.
(Header image: fhm/VCG)