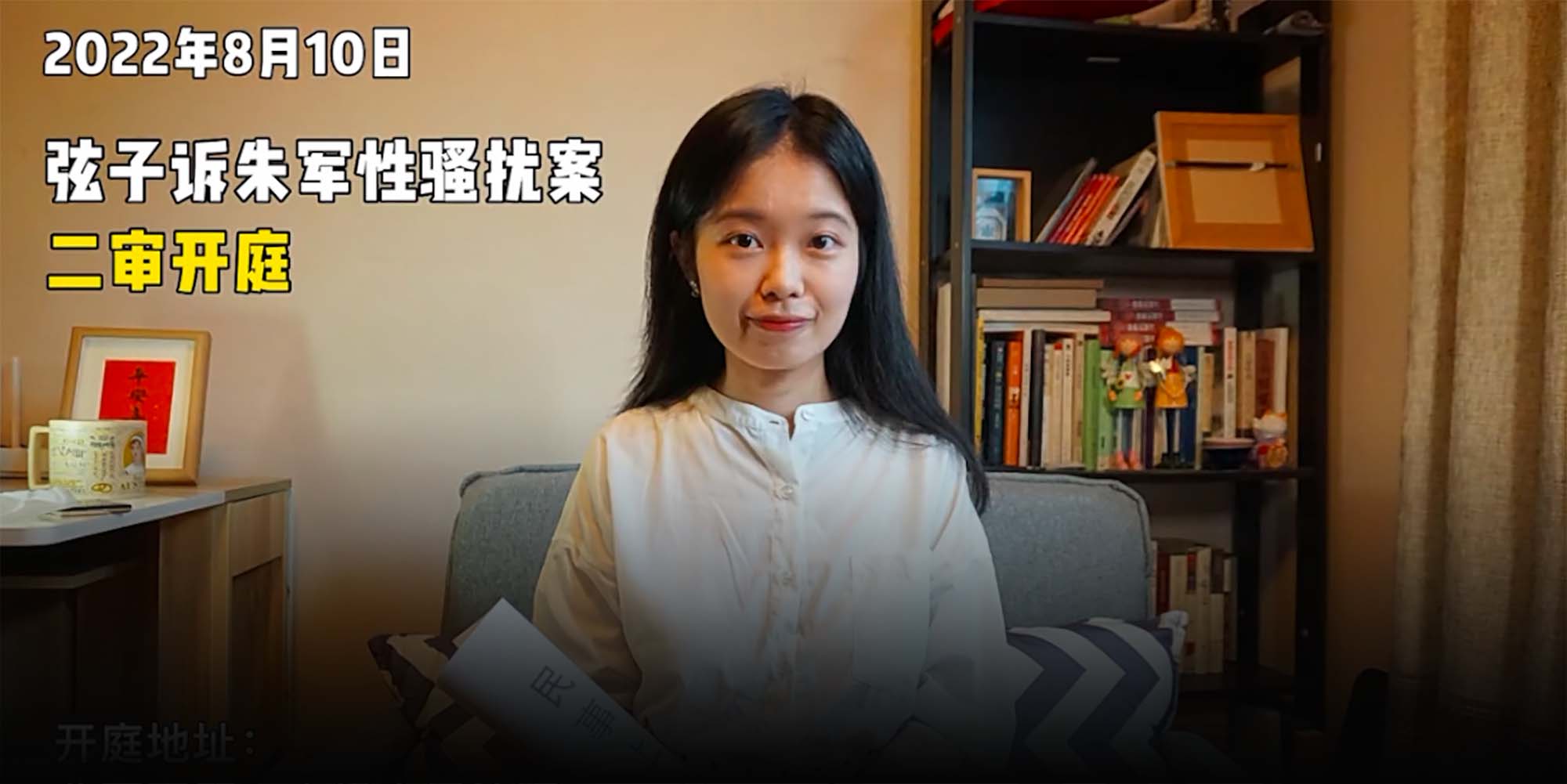 NEWS
Chinese Court Rejects Appeal in Landmark Sexual Harassment Case
The Beijing court said there was "insufficient evidence" in Zhou Xiaoxuan's appeal against high-profile anchor Zhu Jun.
A Beijing court has rejected a woman's appeal in a high-profile sexual harassment lawsuit against a prominent state television host, marking another disappointment in a four-year battle in a landmark case that has attracted global attention.
The Beijing No.1 Intermediate People's Court on Wednesday dismissed Zhou Xiaoxuan's appeal against a previous ruling, citing "insufficient evidence" to prove sexual harassment charges against Zhu Jun, a prominent anchor on China Central Television.
In 2018, Zhou, known by her pseudonym Xianzi, publicly accused Zhu of kissing and forcibly groping her during a 2014 internship at the state broadcaster, fueling a movement against sexual harassment and abuse in China. She sued Zhu that year, though the latter denied the allegations and filed a defamation lawsuit against her.
A district court in Beijing had rejected charges against Zhu last September, citing "a lack of evidence," but Zhou vowed to appeal her case. That hearing was the second time the court had convened since the first one in December 2020, as the hearing scheduled for May the following year was canceled.
"The sufferings of women who experience similar situations need to be seen," the 29-year-old said during Wednesday's closed-door trial, the statements of which were later made public. "I believe that my narratives could work: When everyone in the courtroom becomes aware of the plight women face, or at least acknowledges that sexual harassment occurs, authorities should conduct an investigation to seek the truth."
Zhu hadn't responded to the court ruling as of Thursday afternoon.
Over recent years, more Chinese women have used social media to share their stories of being sexually harassed and assaulted at schools and workplaces, including universities, nonprofits, the media, and in other sectors. However, very few have taken the alleged perpetrators to court.
Zhou's case against Zhu was originally categorized as a "personality rights dispute" during a pretrial held in early 2019, as cases against sexual harassment and abuse rarely made it to the courts. It wasn't until 2020 that the country's new civil code was approved, granting legal protection to victims of sexual harassment and making it easier to sue following such wrongdoings.
"The most important thing is that we have raised the question: When a woman is sexually harassed in a closed space, is her pain worth attention?" Zhou said on Wednesday, speaking to a crowd gathered outside the court before the trial. "Are the difficulties she encounters worth judicial investigation … There may be no answer today, but it has taken us four years to ultimately bring the question up."
Editor: Bibek Bhandari.
(Header mage: A portrait of Zhou Xiaoxuan. From @弦子和她的朋友们 on We Chat video account)