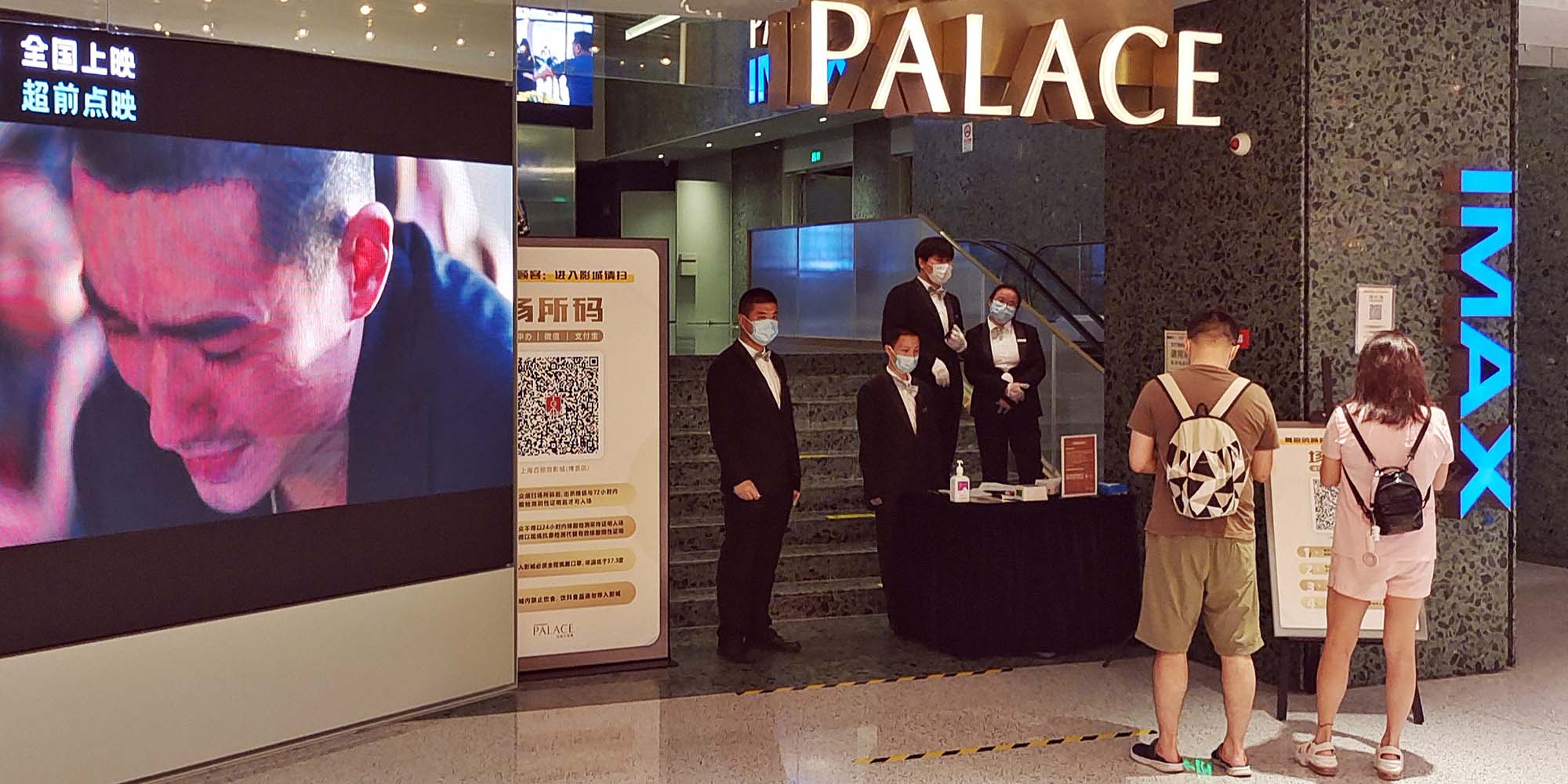 NEWS
Sci-Fi Comedy 'Moon Man' Helps Boost China's Box Office Sales
The latest domestic release is likely to provide a much-needed thrust to a film industry pounded by virus control measures.
A summer sci-fi blockbuster is helping Chinese box office revenues bounce back from the sporadic coronavirus outbreaks and lockdowns that have shut cinemas and affected the country's film industry.
China's summer vacation box office sales stood at 6.5 billion yuan ($916 million) as of Aug. 6, according to movie data provider Beacon. In comparison, last year's summer holiday revenues, usually lasting from the start of July to August, totaled 7.4 billion yuan, less than half of pre-pandemic levels in 2019.
This season's box office takings were largely driven by the sci-fi movie "Moon Man," which has amassed more than 2 billion yuan since its release on July 29, according to Beacon. The movie is adapted from South Korean illustrator Cho Seok's comic series and tells the story of a spacecraft maintenance worker named Dugu Yue after he was unintentionally left on the moon.
Though China overtook North America as the world's biggest movie market in 2020, the latest COVID control measures have posed a threat to it retaining the title. As of July 30, only about 85% of the country's movie theaters were operating, according to film data platform Maoyan, with business in big cities like Shanghai hampered by lockdowns earlier this year.
The country's film industry is now pinning hopes on summer releases such as "Moon Man" to make up for the losses. The overall ticket sales of the movie starring popular actors Shen Teng and Ma Li are expected to range between 3.8 billion yuan and 5.5 billion yuan, according to Beacon.
China's sci-fi movies have been trying to achieve success in the domestic market, with "The Wandering Earth" and "Crazy Alien" emerging as hits in 2019. Space fever has been further embraced by the government accelerating its exploration missions in outer space over the past few years.
However, not all sci-fi movies have been able to appease audiences. In 2019, the director of "Shanghai Fortress" apologized for not living up to the expectations of fans who had touted the movie as the next blockbuster before its release.
Moviegoers had, however, mixed reactions for "Moon Man," which has scored 6.8 out of 10 on review site Douban as of publication time. While some people said they liked the human emotions and self-serving nature of the protagonist, others argued the movie felt like "a hodgepodge of previous sci-fi movies."
Other top-ranking movies during the holiday season include Chinese drama "Light Up the Stars" and Hollywood thriller "Jurassic World Dominion." The two movies raked in 1.7 million yuan and 1.1 billion, respectively, as of Monday afternoon.
"The increase in movie releases on top of the extra demand from moviegoers is expected to further revive the film industry in the third quarter," Song Yuxiang, chief media analyst at Northeast Securities, told domestic media.
Editor: Bibek Bhandari.
(Header image: Moviegoers scan "venue code" at the entrance to a cinema in Shanghai, July 8, 2022. VCG)