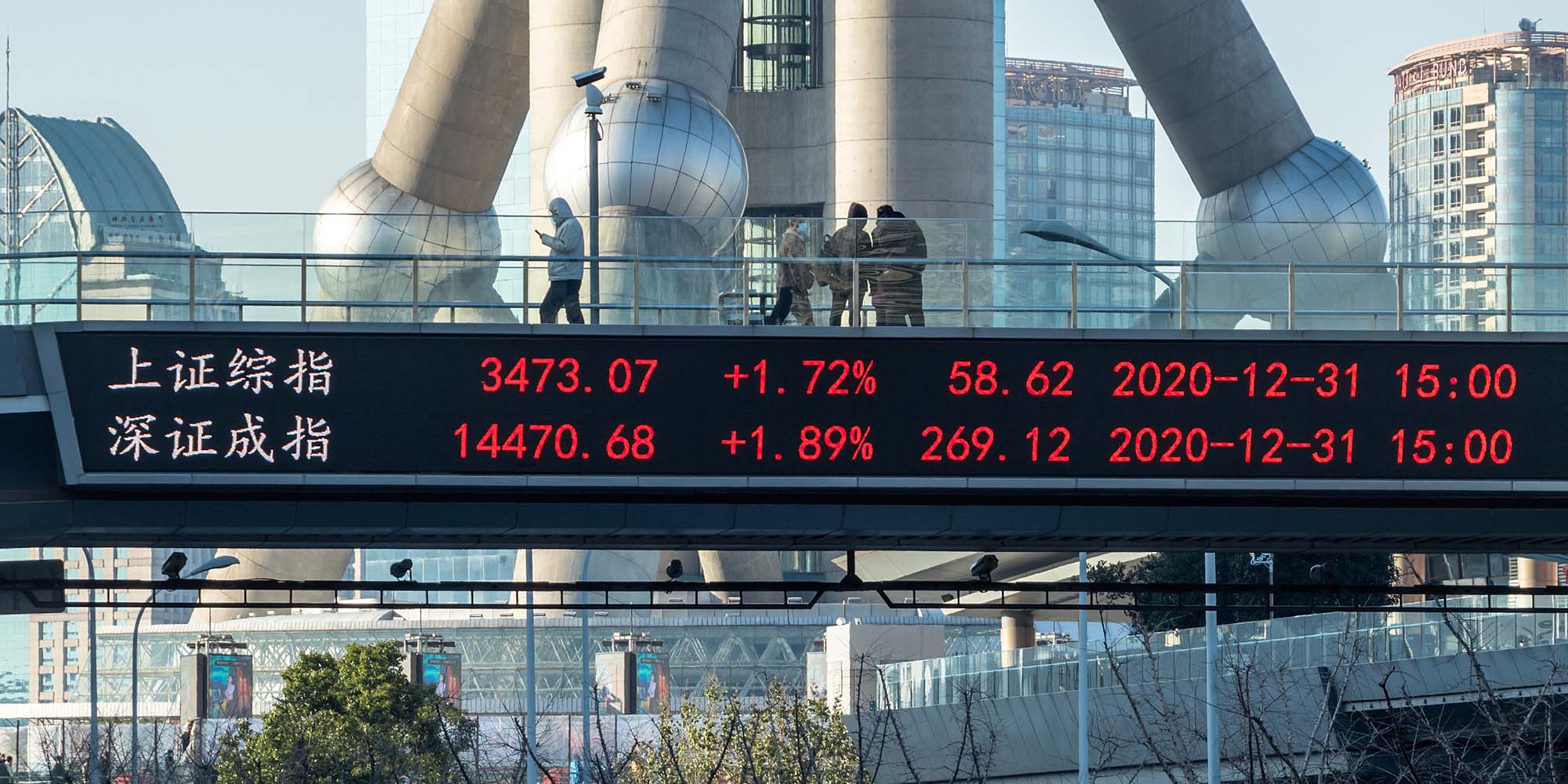 NEWS
Boast About Big Bucks Busts Brokers' Bankrolls
Some people get canceled online. This newlywed got a whole industry's base pay canceled.
People get canceled online every week. It's not so common that someone gets an entire industry's paychecks canceled.
It might have just happened in China. A week after a braggadocious newlywed sparked outrage by posting her broker husband's pay stub, regulators are putting limits on pay in the finance industry.
A new rule published by the Ministry of Finance on Tuesday requires financial enterprises to equalize pay by giving larger raises to more junior staff, as well as shifting more pay to deferred bonuses.
Under the country's "common prosperity" initiative, an effort to limit salaries in the finance industry has been under way over the past few years, but the efforts so far have recorded limited success. The latest rule tracks similar measures applied to bank pay in June.
Local media also linked the timing of the announcement to an obnoxious social media post that sparked heated discussions on pay gaps last week.
A newlywed boasted about her husband's salary on social media platform Xiaohongshu on July 28, posting a salary certificate from top financial services company China International Capital Corporation, where the 29-year-old man works as a trader.
Commenting on the certificate, she wrote, "The income of my husband born in 1993. So is this a 'post-matrimonial asset'?" Underneath a selfie of the couple, she wrote, "Every day I'm spoiled by my trader."
The certificate showed a monthly income of 82,500 yuan ($12,217). In comparison, Shanghai took the top place in China's salary list in the second quarter of this year with an average monthly salary of 14,775 yuan.
The post soon topped the most viewed topics on China's Twitter-like Weibo and caused a flurry of online discussions on the high income of those in the financial industry. The average monthly salary at CICC topped the list of public Chinese financial corporations in 2021, at 1.16 million yuan per year. The average monthly salary at the top 10 financial companies ranges from 1.16 million yuan to 711,261 yuan.
"It's a necessary move for the regulators to rein in the high incomes of the financial industry given that such high salaries might hurt the credibility of financial companies in the long run and wealth-flaunting behavior may cause a negative impact on society," Zhang Yi, a consulting CEO and chief analyst at iiMedia Research, said to Sixth Tone.
In addition to limiting raises, the regulation requires financial companies to defer some pay in order to give employees longer-term incentives. The base payment of senior staff should be less than 35% of their total pay and at least 40% of their bonus should be deferred for three or more years, according to the guideline.
"The base pay of traders shouldn't be this high. The total must be the averaged out sum which includes bonuses that are performance-based," Shi Chenyue, a former employee of a securities company, told Sixth Tone.

In the wake of the incident, CICC, which discouraged employees from talking about their salaries, suspended the broker from his post, adding that they would investigate the matter.
Some people working in the financial industry are blaming the couple for ruining it for everybody else. "One of my buddies working in the private fund industry is outraged, because his company is going to lower salaries under all the pressure," reads a chat screenshot posted by local media. "This is totally punishing the innocent," said another.
Editor: David Cohen.
(Header image: VCG)