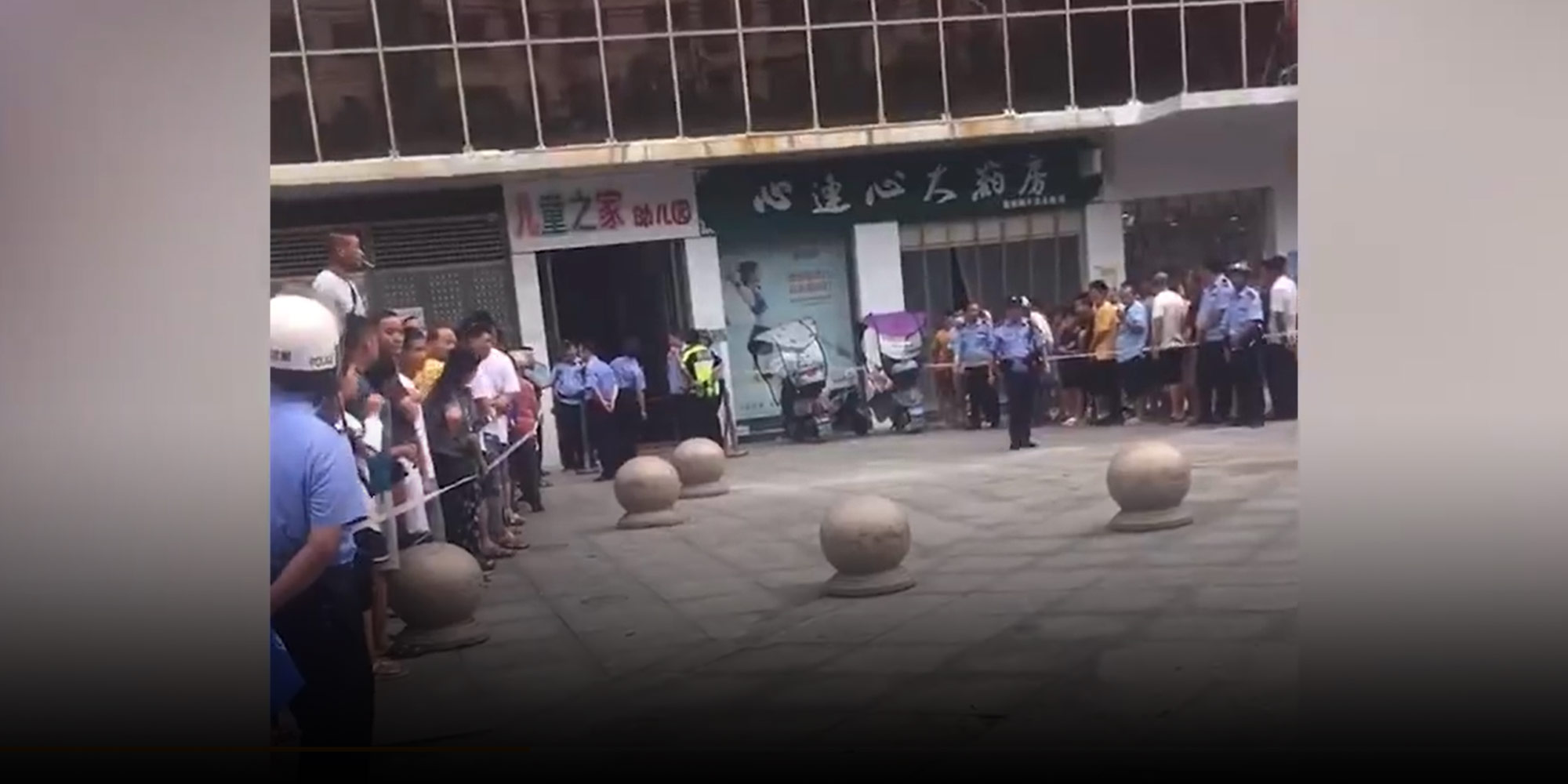 NEWS
3 Killed, 6 Injured in China Kindergarten Attack
The incident took place at a kindergarten in Jiangxi province.
Update: Police said they have apprehended the man suspected of attacking a kindergarten Wednesday evening.

At least three children were killed and six injured in an attack on Wednesday at a kindergarten in the eastern Jiangxi province, authorities said.
The incident took place at 10:22 a.m. at a private kindergarten in Anfu County, according to local police. The assailant has been identified as a 48-year-old man and was "wearing a peaked cap and a mask, armed with a weapon" during the attack.
Police said the suspect has fled the scene and they were on the hunt for him. The injured children have been taken to hospital for treatment.
School attacks are rare in China, though multiple incidents have been reported over the years. In 2019, police apprehended a man for attacking 20 primary school students in Beijing, while a man suspected of stabbing four people at a Shanghai school was arrested the previous year.
(Header image: A screenshot shows a crowd outside the kindergarten in Anfu County, Jiangxi province, Aug. 3, 2022. From @都市时报 on Weibo)