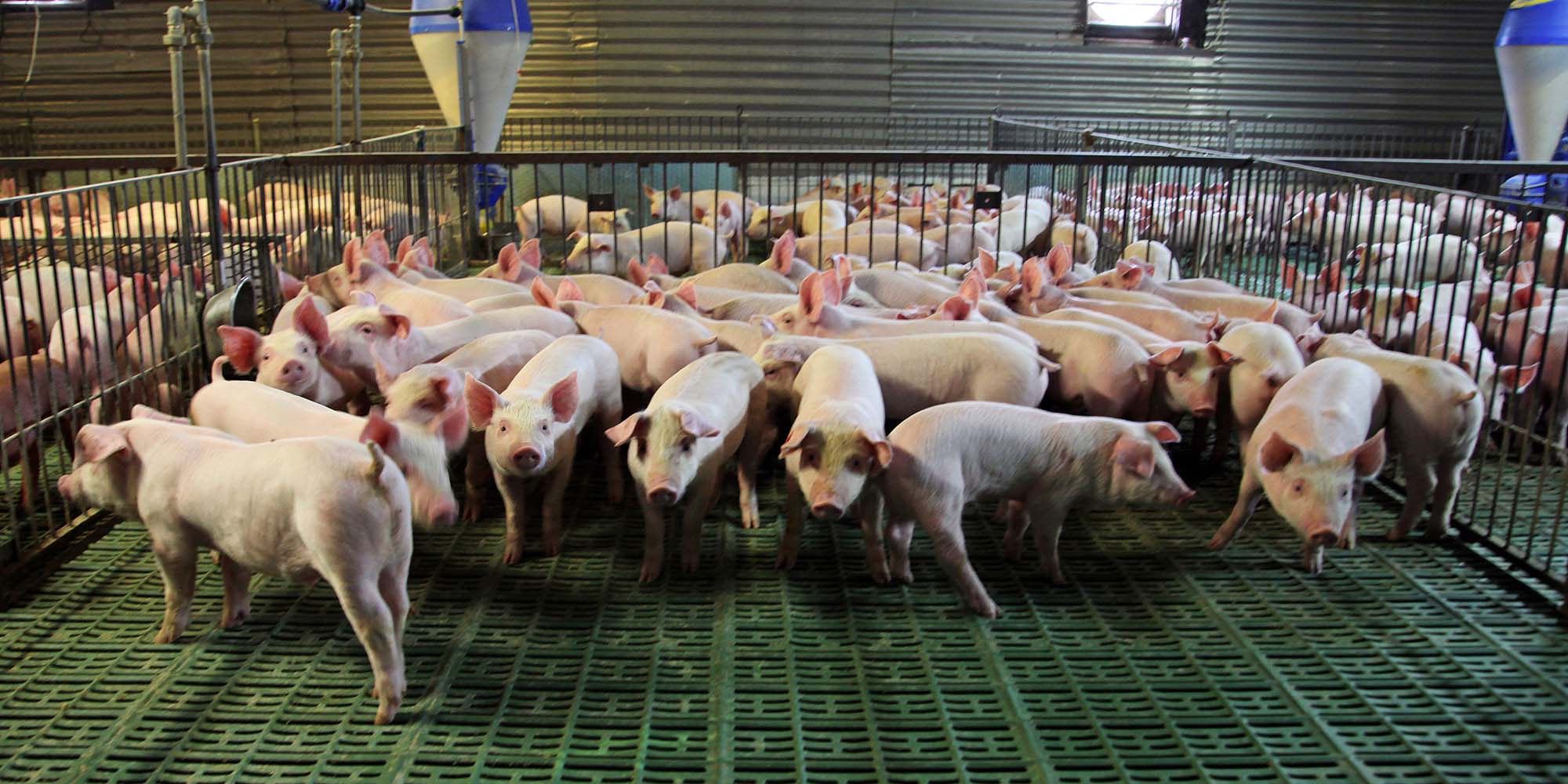 NEWS
Will Mega 'Hog Hotels' Help Meet China's Rising Pork Demand?
Facilities like the upcoming 26-story pig farm are using new technology to keep up with the times.
A new multi-story facility in the central Hubei province is being touted as the "world's tallest hog breeding site" that will house tens of thousands of pigs, as companies seek to modernize the husbandry sector and satisfy the country's growing appetite for pork.
The 26-story breeding facility came under the spotlight after its owner, Hubei Zhongxinkaiwei Modern Farming Co. Ltd., announced it would kick off production at the end of August, according to media reports. Located in the city of Ezhou, the mega farm will have two 400,000-square-meter buildings, all of which will be equipped with automated feeding machines and smart air filtration and disinfecting systems.
In recent years, local farmers have opted to raise their hogs in multi-story buildings — sometimes referred to as "hog hotels" by media outlets — rather than traditional single-floor farms. Estimates by a top breeding equipment supplier showed hog-breeding buildings were expanding by 30% annually in the past two years, as producers attempt to better meet the country's pork demand while fostering an industrial transformation.
China is both the world's biggest pork supplier and consumer, and the demand is projected to increase from 51.77 million tons to 60.77 millions tons in the next 10 years, according to official estimates. And large farms are stepping in to meet the rising demand.
Zhongxinkaiwei's farm in Ezhou expects to produce 54,000 tons of pork from a herd of 600,000 annually in each of the two buildings, the company said. When construction finishes, the company claimed it would be the country's largest pig breeding site.
The concept of raising pigs in large buildings accelerated sharply after swine fever ravaged half of the country's pig herds in 2018. The disease led to record-high pork prices, and wiped out countless small, traditional farms.
To evade transmission risks, the top agriculture regulators in 2021 classified the country into five geographical zones and suggested no cross-zone transportation of livestock, while regional authorities have encouraged an increase in local capacities to keep up with demand. In 2019, the Ministry of Agriculture and Rural Affairs even lifted restrictions on building multi-story hog farms.
While the idea of more hog hotels sounds promising, those working in the field have voiced concerns.
Zheng Zhicheng, public affairs director of the agriculture conglomerate New Hope Group, told Southern Weekly newspaper that while such buildings may reduce land-related costs, the production costs would be higher. He also warned that internal biosecurity issues are more difficult to handle and may bring huge losses in the event of an outbreak.
Editor: Bibek Bhandari.
(Header image: VCG)