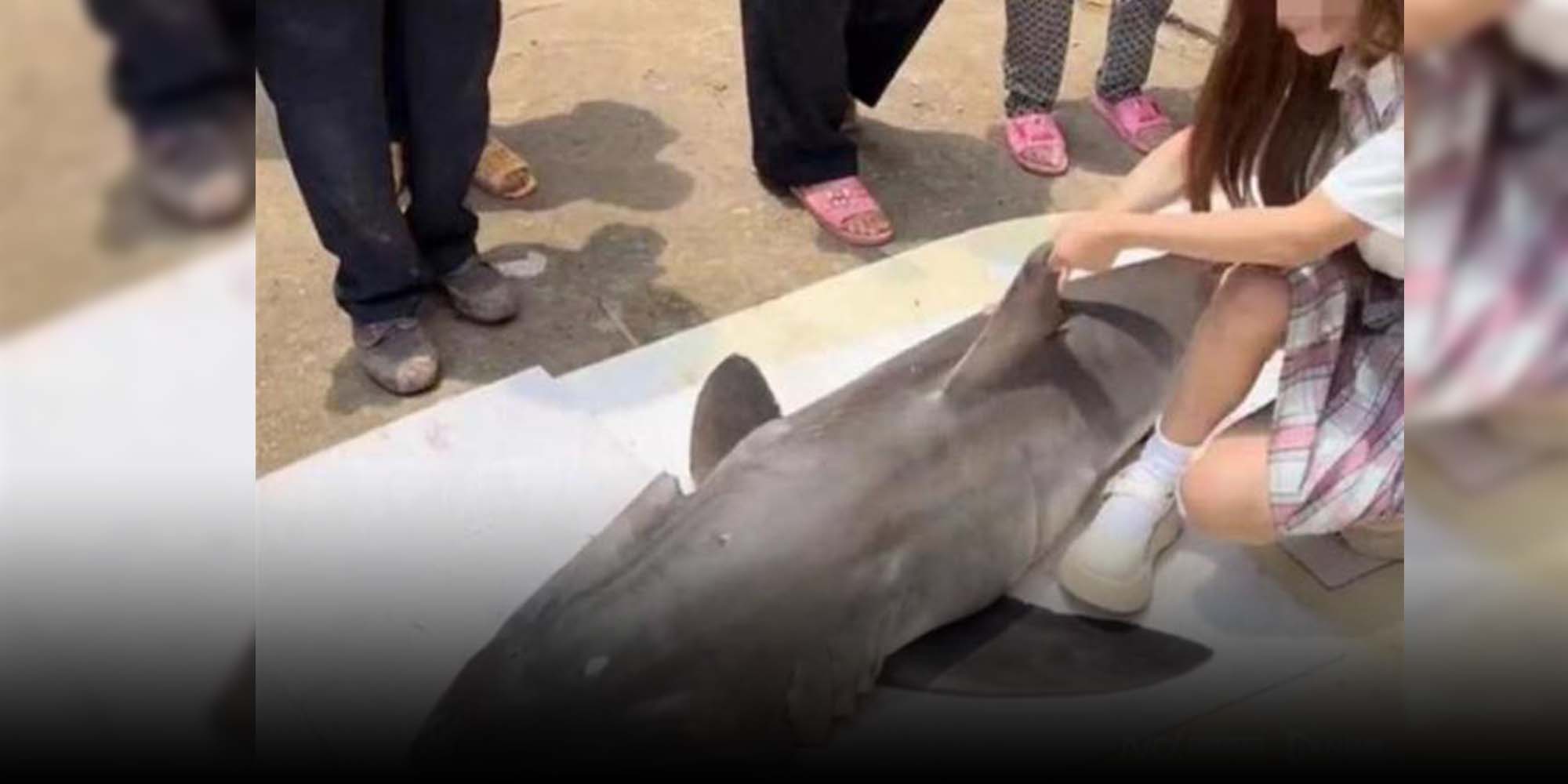 NEWS
Food Vlogger's White Shark Feast Lands Her in Hot Water
Police are investigating the woman known by her online alias Tizi for a possible violation of wildlife protection laws.
Police in the southwestern city of Nanchong confirmed on Sunday that a Chinese food vlogger cooked and ate an internationally vulnerable species in her short video posted on social media, which has resulted in an online backlash.
The internet celebrity, known by her alias Tizi, posted a five-minute video on July 12 showing her buying, preparing, and cooking the white shark before eating it with her family. The white shark was said to be around 50 kilograms, roughly the same in size and weight as the vlogger.
White sharks — also known as the great white shark and seen in Hollywood thriller "Jaws" — have been listed as vulnerable by the International Union for Conservation of Nature. In China, the white shark is granted second-class protection.
Tizi said that she bought the shark from "legal channels" and was raised by humans for consumption. The video was removed two days after she posted it on short video platforms Douyin and Kuaishou following the backlash.
Police in Nanchong, the city in Sichuan province where the vlogger lives, started investigating a possible violation of wildlife protection laws that same day. Details about the punishments haven't been disclosed yet.
Tizi, who previously also feasted on animals including crocodile and ostrich, is among the Chinese gourmet vloggers and livestreamers aspiring to attract audiences by eating wild and unique food items or drinking excessively. Last year, Chinese authorities outlawed videos promoting this trend, known by its Korean name mukbang.
Prior to Tizi's white shark recipe, several videos showing people eating pangolins, another threatened species, have time and again sparked outrage among animal lovers in China.
Editor: Bibek Bhandari.
(Header image: A screenshot shows the vlogger posing with the white shark she cooked. From Weibo)