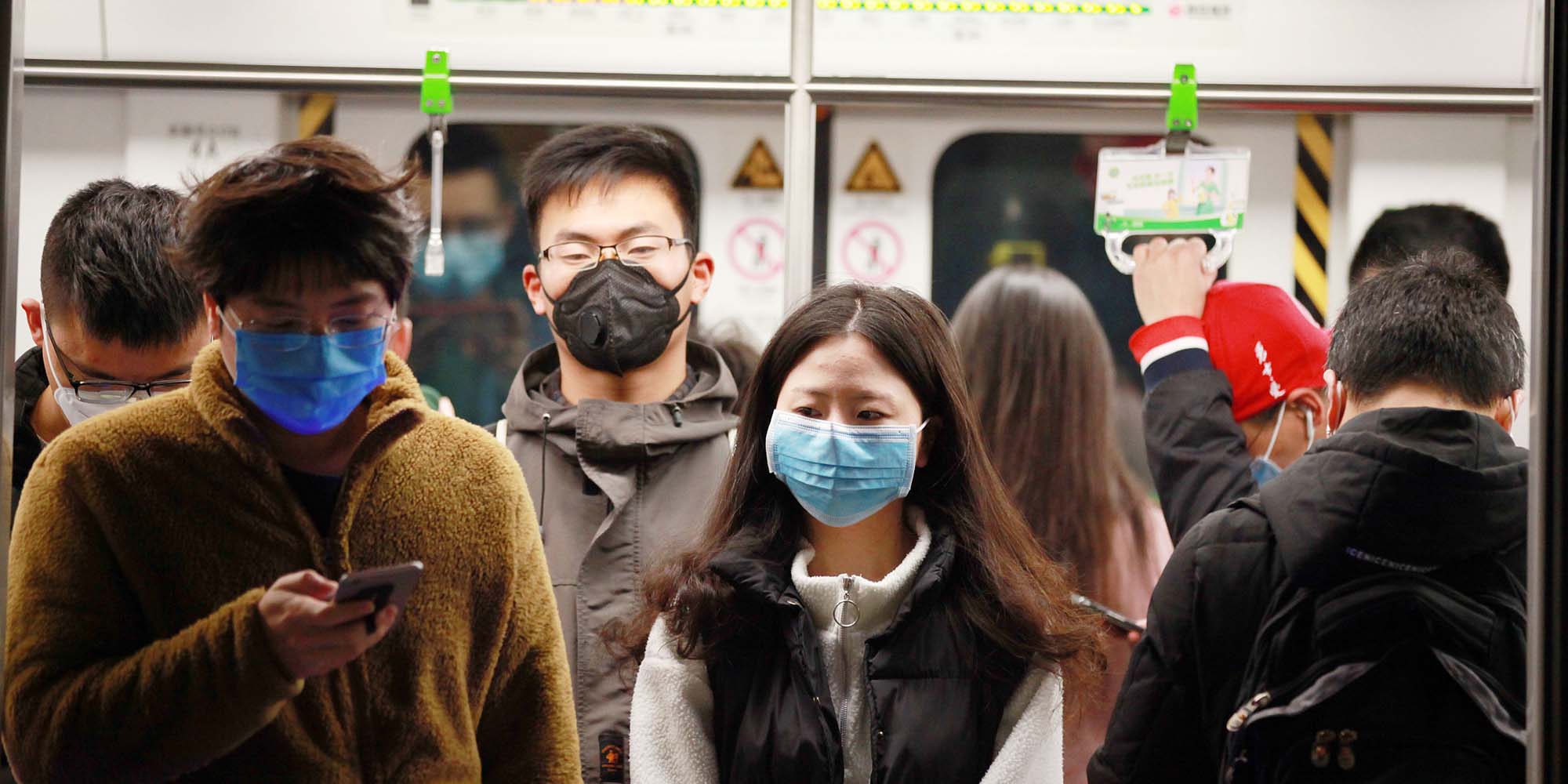 NEWS
China's City Dwellers Endure 'Extreme Commutes,' Report Says
More than 70% of the surveyed cities saw an increase in the percentage of people traveling for more than an hour to get to work.
As cities sprawl, people are spending more and more time traveling to their workplaces, resulting in "extreme commutes,"according to a report published Friday.
More than 90% of the cities monitored in the study had smaller percentage of people who worked within less than five kilometers from their home — a key indicator of a "comfortable commute" — in 2021 compared with the previous year, said the report. Over 14 million surveyed city dwellers said they had to endure an extreme commute with over 60 minutes of traveling each way.
The report was jointly published by a housing ministry-affiliated research center, the China Academy of Urban Planning and Design, and Baidu Maps. The survey included 215 million residents in 44 major cities with rail operations.
Shen Yongnan, a marketing specialist in Guangzhou, told Sixth Tone she used to spend nearly 90 minutes per day traveling one way to her company, which included cycling for 20 minutes in total.
"I don't know how I managed to get through the ordeal," Shen said, adding she usually arrived home at 10 p.m. after overtime. "The commute ate up almost my leisure time."
Experts cited in the report said that the lack of expansion of a public transportation network has fueled the trend. For example, Beijing boasts an 855-kilometer rail system, including subways, but can only cover one-fifth of the commuting areas within an 800-meter radius, and the city's bus system can only support 30% of the commuting population within a 45-minute distance.
The increasing commuting time highlights the dilemma of city dwellers in striking a work-life balance in an increasingly competitive environment. While many people have flocked to the suburbs to save on high rental costs, the arduous commutes have added more pressure.
The report said that the younger demographic is in particularly dire straits, as over 40% of respondents who endured an "extreme commute" were under the age of 35. While Beijing had the highest proportion of people who commuted for an hour to work, Shenzhen had the lowest percentage among the four megacities taking such journeys.
Shen said she was so exhausted by the commute during a three-month period that she moved in with her parents. She now rents an apartment within a 10-minute walk to her new company in Tianhe District.
"No one likes long commutes to work, but you need to endure them if you want more savings at the end of the month," she said. "It's all about money."
Editor: Bibek Bhandari.
(Header image: Passengers on a subway in Nanjing, Mach 16, 2020. VCG)