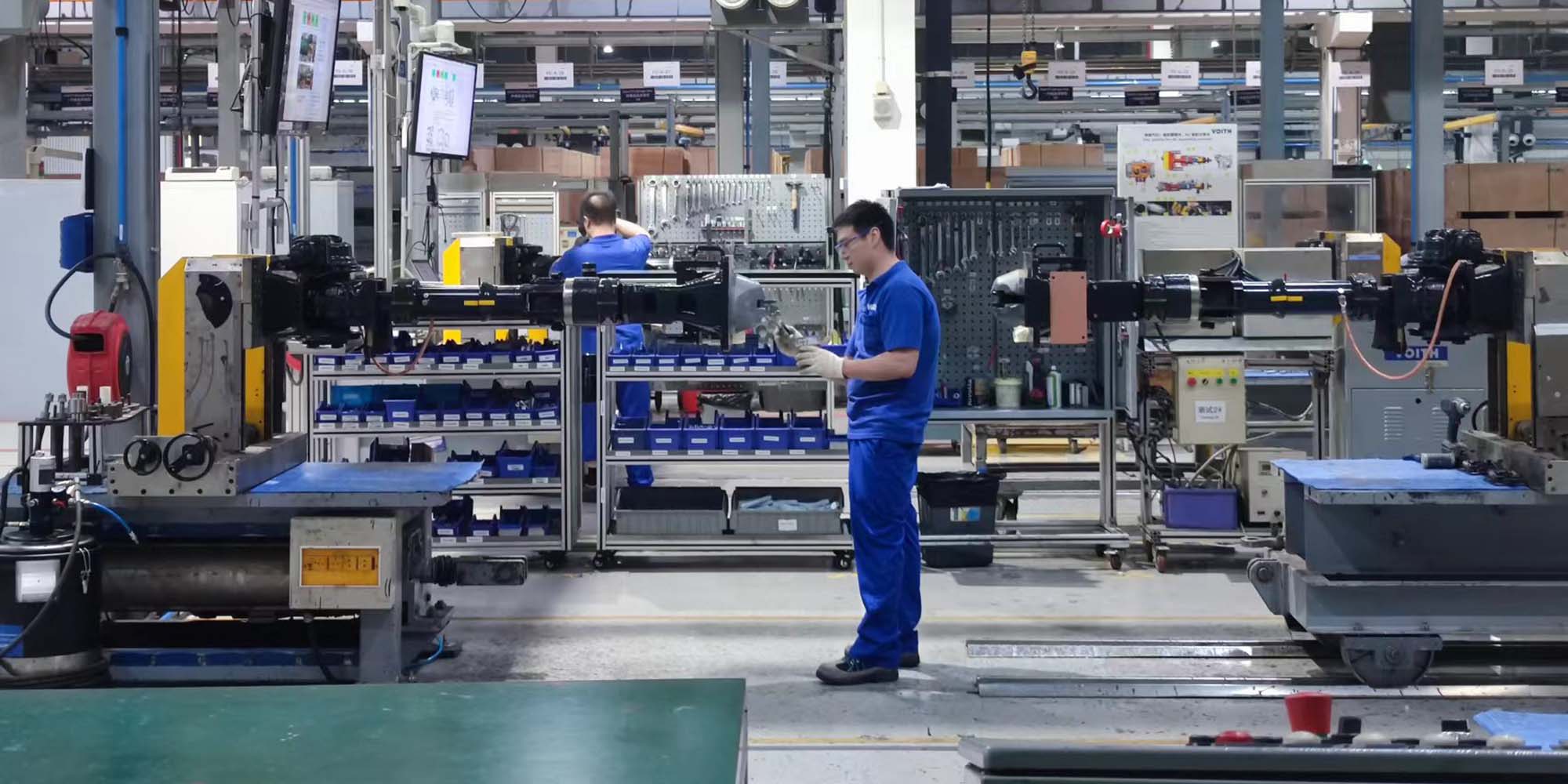 NEWS
Shanghai's Foreign Enterprises Strive to Bounce Back Post Lockdown
Data shows the city's major industrial enterprises recorded a 15.8% increase in their production value in June.
SHANGHAI — After months of operational challenges amid Shanghai's lengthy lockdown, foreign enterprises based in the city are now striving to ramp up production in an attempt to make up for the losses and achieve their targets.
"The production lines in the Shanghai factories are now in full swing, and we've delivered all the stocked orders amid the lockdown," Zhang Yejiong, president of Sika China Limited, a Swiss chemicals company, told Sixth Tone during a Thursday press conference, adding that their production had reached pre-pandemic levels at the end of May.
Most of the factories in Shanghai have resumed their operations after the metropolis ended the citywide lockdown in June, lifting mobility restrictions that have strained logistics and jittered manufacturers with severe disruptions to the supply chain. The city's major industrial enterprises recorded a 15.8% increase in their production value in June, with around 70% of the industries seeing positive growth, according to the city's bureau of statistics.
"The stress this year is heavier compared to that in 2020, but so far we've still maintained the initial annual business goal and plan to expand the capacity to compensate for the previous losses," Zhang said.
Though production has gained momentum, experts said the lockdown soured demand along the supply chain.
The automobile industry has cut its sales outlook in the first half of the year, as weak demand for commercial vehicles such as buses and trucks dragged down growth, according to the China Association of Automobile Manufacturers on July 12.
Martin Wawra, CEO of the mobility department of Voith Turbo, a German automobile and public transportation supplier, told Sixth Tone that overall production has recovered to a half of the pre-pandemic level due to the drop in the commercial vehicle market.
"We hope the market for commercial vehicles could recover by the end of this year, " he said. "There are signs of recovery as governments have resumed metro construction projects and business will get better starting from next year and in the long term."
Last month, Shanghai's government released a slew of measures to support foreign capital in its economic recovery plan, including subsidies for foreign enterprises to build up research centers and regional headquarters. The city also granted certification to 40 new regional headquarters and research and development centers of multinational companies in June.
(Header image: Voith Turbo workers test a railway coupler at a workshop in Minhang Distrct, Shanghai, July 21, 2022. Sixth Tone)