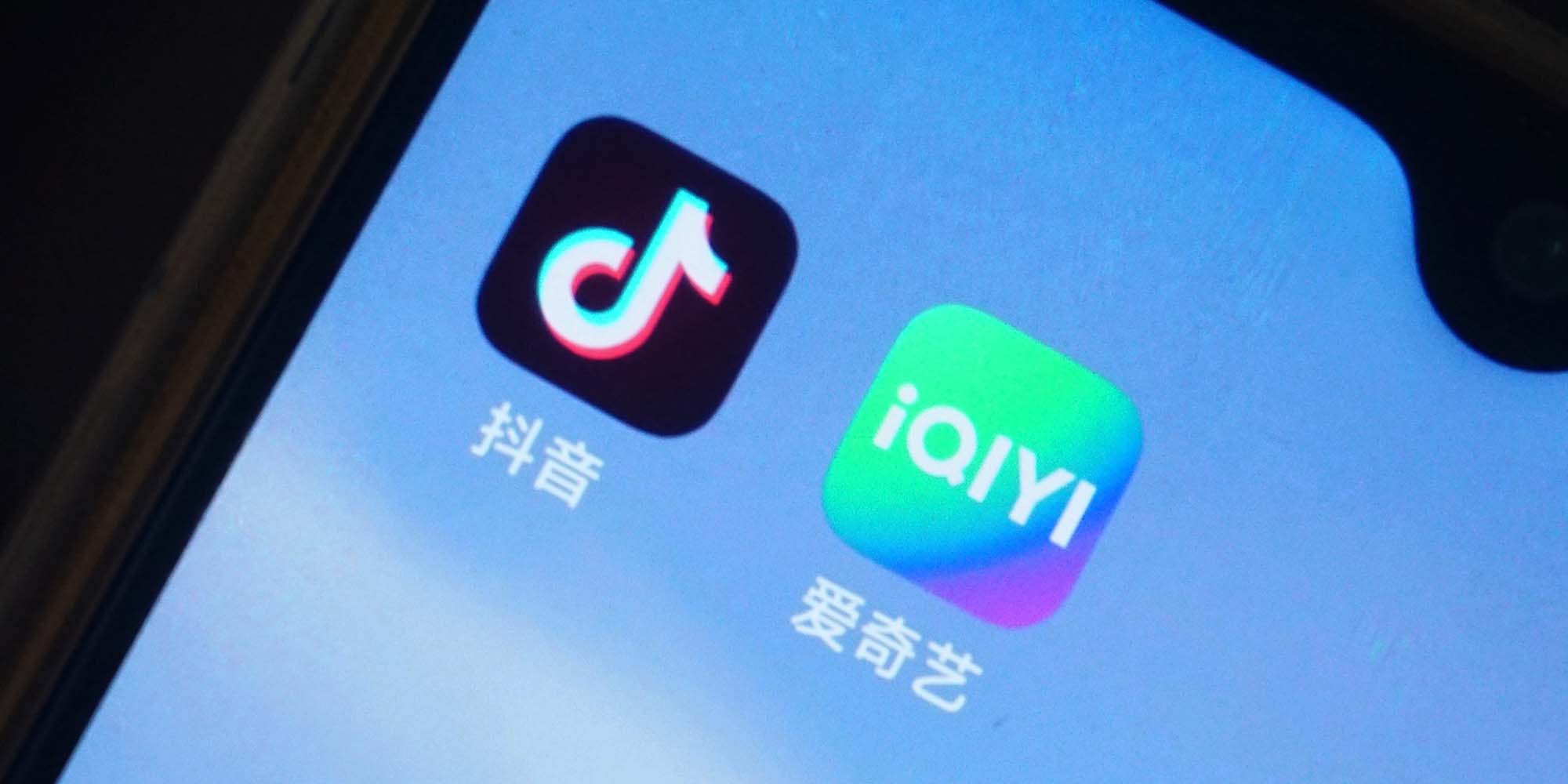 NEWS
iQiyi Allows Its Reedited Content To Be Shown on Douyin
The streaming giant's founder says the "milestone" partnership will better protect the intellectual property rights of video creators.
Last year, the founder of Chinese streaming giant iQiyi slammed reedited content shared on short video platforms as "soft pirates." But after a long, bitter war with its counterparts, Gong Yu has decided to call a truce.
iQiyi will now allow edited versions of its television dramas and shows on its platform to be reedited and repurposed for short video sites such as Xigua Video, Toutiao, and Douyin, China's version of TikTok, the company said in a statement Tuesday. The company's founder called the content sharing deal a "milestone."
"This is a milestone that showcases the mutual respect and collective efforts in protecting intellectual property," Gong said in the announcement, adding that the partnership would "broaden monetization opportunities and create win-win situations for platforms, content creators, and users."
Abridged series, mini commentaries, and lip-syncing performances, collectively known as erchuang, have flooded Chinese short video platforms since 2016. However, the unauthorized use of reedited clips has often been a headache for original creators who spend millions on their projects.
In April 2021, five online video platforms — including iQiyi, Tencent, and Youku — jointly urged short video platforms and their users to prohibit unauthorized edits and misappropriation of films and TV dramas. Two months later, Tencent's vice president Sun Zhonghuai criticized short video content for eroding the content ecosystem, and even compared it to "pig's feed" at an industrial conference.
Ji Yufeng, a partner at Shanghai Huiye Law Firm, told Sixth Tone that iQiyi's licensing cooperation would cast a positive influence in safeguarding intellectual property and reducing copyright violations. He said though regulatory guidelines ban the unauthorized editing and adaptation of films and TV productions, individual copyright owners are usually powerless to confront industry behemoths.
"Those short creations could constitute an infringement of copyright and portrait rights if they have not been authorized," Ji said in a phone interview. "The platforms are the more influential and powerful parties and they should shoulder more responsibility in safeguarding the intellectual assets, especially for individuals."
The partnership has sent a shockwave within the content industry, as industrial professionals were surprised at the thaw in relations between the two video titans that have accused each other of copyright violations and unfair competition. Meanwhile, many online users have praised the efforts to tackle copyright issues and urged other major sites including Tencent Video, Youku, and Bilibili to follow suit.
"For Tencent, it should really stop being so narrow-minded and try to devour the whole market on its own," a Weibo user commented. "The monopolistic mindset just won't work."
Editor: Bibek Bhandari.
(Header image: VCG)