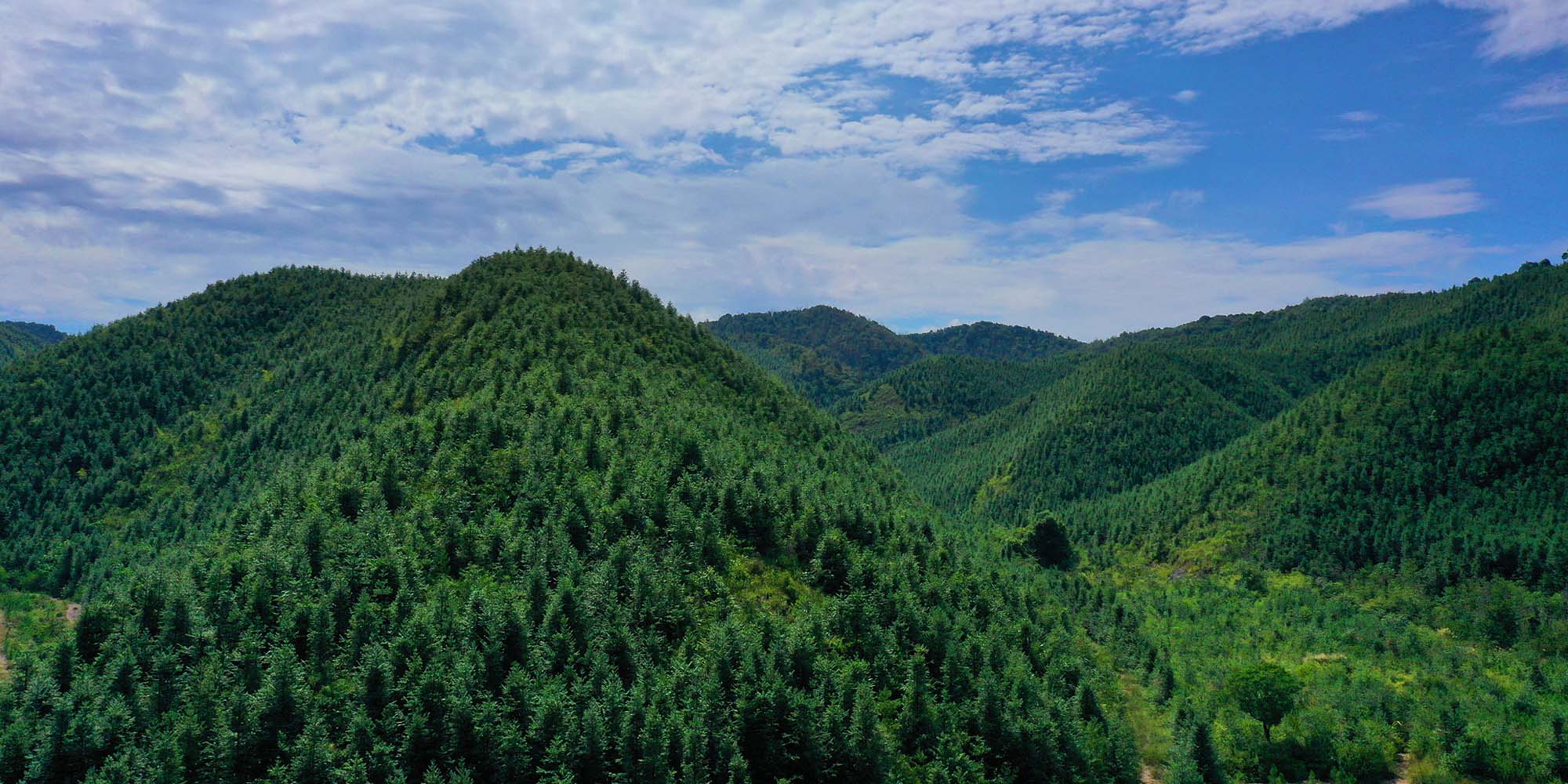 NEWS
Courts Use Carbon Credits to Penalize Environmental Rule-Breakers
Experts are concerned about introducing such a mechanism without an institutional framework.
A controversial practice of using carbon credits, usually defined as emission reductions through certified climate action projects, in legal cases to punish environmental offenders is on the rise in China.
A growing number of local courts in China now allow defendants to purchase carbon credits to compensate for ecological damage they have caused, financial media Caixin reported Wednesday. The media report said the practice isn't connected to China's emissions trading market but is more of a "simple purchase" to achieve China's climate goals.
In China, carbon credits are produced by emission reduction projects — mainly forestry projects — and certified under the country's offset mechanism known as the Chinese Certified Emissions Reduction (CCER) as well as other local voluntary schemes.
The adoption of carbon credits in legal cases was pioneered by a court in Shunchang, a county with lush forests in eastern China's Fujian province, in March 2020, while sentencing a defendant on trial for illegal logging. The man, who turned himself in and was found guilty of felling trees illegally, voluntarily purchased 40,000 yuan ($5,925) worth of carbon offsets through a local financial program to fulfill legal liabilities for the damage caused to the forests.
"The essence is to hand over the money to the owner of the carbon emission reduction project and ask them to complete the carbon emission reduction work on their behalf," a member of staff at the Sichuan United Environment Exchange was quoted as saying in the Caixin report.
Following the ruling in Shunchang, local courts in Sichuan, Zhejiang, and Jiangxi provinces have also used carbon credits as a means to punish those in forest-related cases. The mechanism has now been applied to other types of environmental lawsuits, such as those in relation to wildlife poaching and illegal mining.
In May, local media in Fujian reported about China's first legal sentence with the application of "blue carbon" credits — carbon captured and stored by coastal and marine ecosystems — in a sand mining case.
Judges in Sichuan and Jiangxi told Caixin that they saw the new practice as innovative and could add to the current methods of pushing violators to fulfill liabilities.
In many of the cases where carbon credits are applied, the defendants can get a more lenient sentence, which has been recently supported by China's supreme court. Despite the hype surrounding them, details about such carbon credits and whether they are part of the national CCER program are often unclear, according to China Dialogue, raising concerns about a lack of transparency.
Legal experts have also expressed concerns over "rashly" introducing carbon credits into the criminal justice process when the supporting mechanism is not ready.
Wang Zhaofeng, director at Beijing Jotai Law Firm, told Sixth Tone that, in the absence of a more clearly defined mechanism, the current practice risks misusing carbon credits for environmental defaulters to cover their ecological damage.
"Excessively expanding the application scope of carbon credits without considering the specifics could affect the damaged environment, or carbon sink, and also risk turning carbon credits into a handy tool for defendants," he said.
An earlier version of the article referred to Beijing Jotai Law Firm using its previous name Beijing Zhoutai Law Firm.
Editor: Bibek Bhandari.
(Header image: VCG)