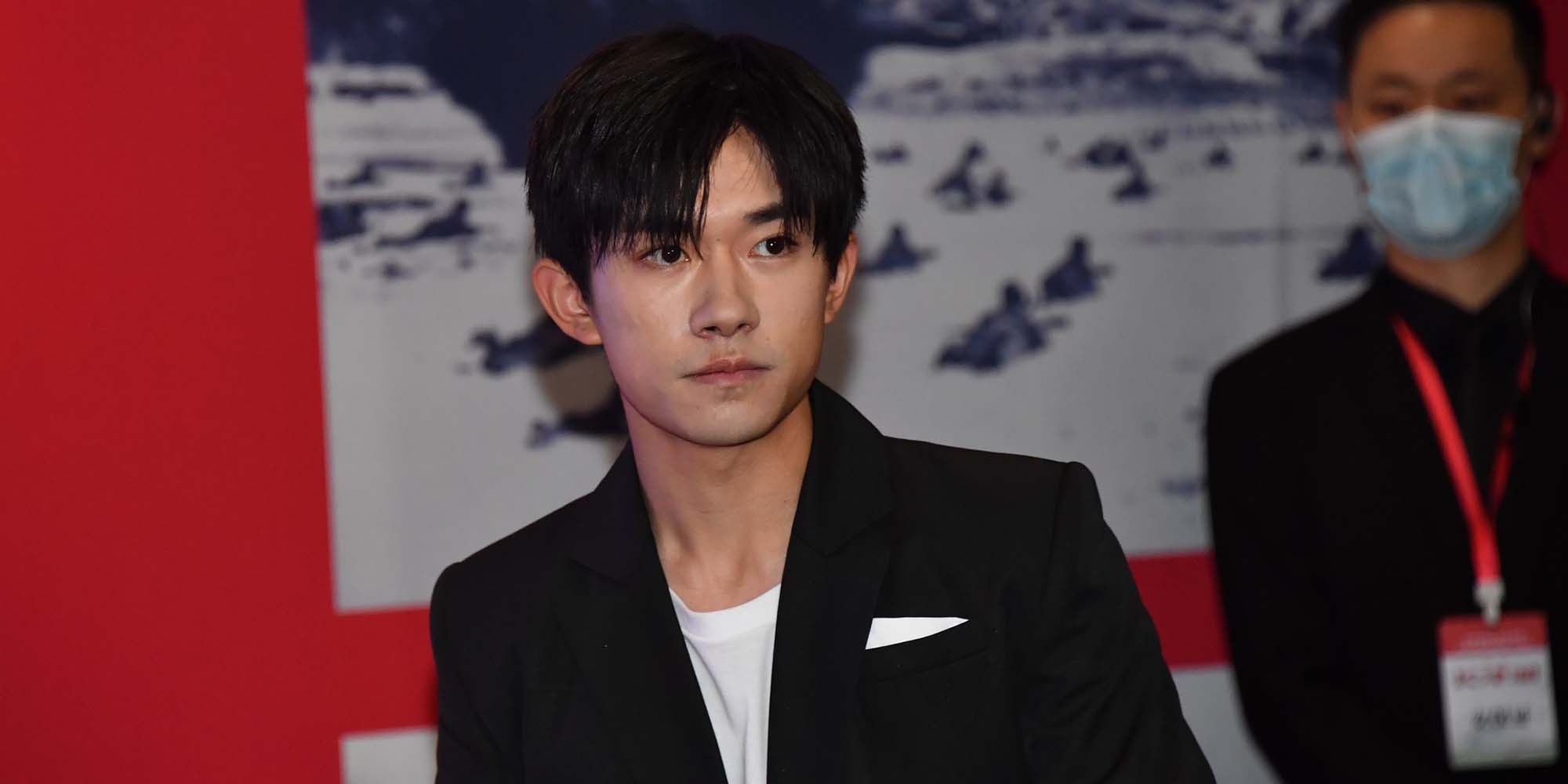 NEWS
A Star is Born, If You Don't Mind the Silver Spoon
The National Theater said it was looking for fresh talent. Instead, it hired nationally recognized, if young, stars.
Last year, China's National Theater announced an incredible opportunity for young actors: a new scheme to hire actors directly out of acting school. The lucky graduates would join one of the country's most famous theater companies as official public employees with "iron rice bowl" jobs, meaning good benefits and job security in a notoriously unstable industry. For many aspiring actors, it was a dream role.
On July 6, people were surprised when one of the seven spots went to a candidate who seemed a bit overqualified for a fresh graduate scheme. Jackson Yee has been famous since 2013, when he debuted in the popular boy band TFBoys and became the darling of millions of Gen-Z girls. In 2018, the up-and-coming idol went back to school at the Central Academy of Drama to study acting. Meanwhile, he won accolades for a starring role as a brave street fighter in "Better Days" and got on the shortlist for the Hong Kong Film Awards in 2020. An ingenue he was not.
Yee's Academy classmate Hu Xianxu, a smaller star who's been in half a dozen films and a number of television shows, was also picked for the graduate scheme.
Much of the public is hopping mad. With the country's graduates struggling from a record high youth unemployment rate and facing grim career prospects, the hire feeds a sense that the deck is stacked against ordinary people.
"What a greedy move, to take someone else's iron rice bowl when you already have a golden one," a user on microblogging platform Weibo wrote under a post after the theater published the list on July 6. "I don't believe he's serious about the stage when he can pull in hundreds of millions of yuan from a movie role."
On Chinese social media, people complained that Yee provided unfair competition for young actors, athough the 22-year-old technically fits the job criteria of a "graduate not formally employed during college."
Some suggested there was an element of unfairness in the hiring process, pointing out that the theater based the decision only on subjective auditions, instead of the written test required for recruits to previous bianzhi jobs such as stagehands.
The theater said Yee was simply the most qualified candidate for the job in a statement posted to their website. "Based on the characteristics of the acting position and advice from other theaters on the evaluating methods, we decided to only conduct auditions, and focused on professional skills in the recruiting process," the statement said. The theater ended up hiring seven graduates out of more than 300 applicants, compared with 10 in the initial plan.
It adds insult to injury that the job Yee got is a permanent position at a state institution in the bianzhi system. Such jobs are highly coveted amid a slow economy, especially in the acting industry, which has been hit hard by pandemic-era restrictions on theater and cinema audiences.
Following the uproar, Yee said on Sunday that he would give up the place, while denying any irregularities in the hiring process.
Hu Xianxu also denied that there was any impropriety, saying he completed all three rounds of auditions.
Still, the spate of responses didn't quell the public anger. Hu Xijin, former editor-in-chief of the Global Times and Twitter gadfly, wrote in a Saturday post that reactions reflected widespread concerns about social fairness.
Yee's successful application garnered praise from many of his fellow artists and fans. Han Hong, a well-known veteran singer, expressed her support on social media Sunday and urged the actor to make more great art.
"I don't understand how people can be this jealous and vicious towards an up-and-coming actor, especially since everything has strictly followed the rules," a 24-year-old fan of Yee surnamed Xie told Sixth Tone. "He deserved the spot as an award-winning actor, with all of the effort he has put in."
Editor: David Cohen.
(Header image: Jackson Yee attends a press conference for the movie "The Battle at Lake Changjin," in Beijing, 2020. IC)