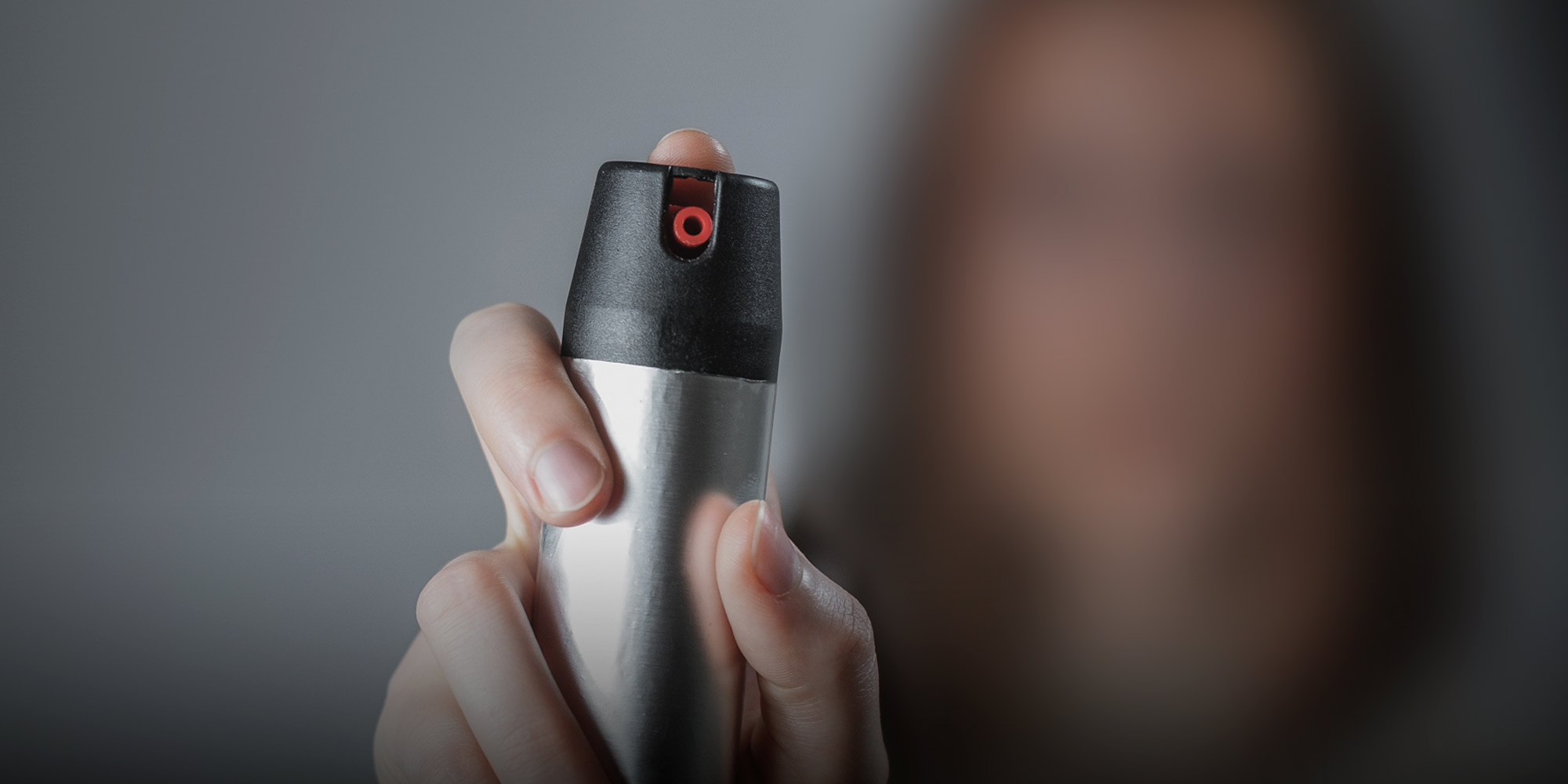 NEWS
Women Want Pepper Spray To Keep Safe, But Buying It Isn't Easy
Though many online retailers in China have restricted sales, some vendors are offering pepper spray secretly.
Chinese women are flocking to e-commerce platforms to buy pepper spray amid growing instances of gender-based violence, but they are finding it difficult to get their hands on such products due to the country's "regulatory gray area" on general use, domestic media reported Wednesday.
Major online shopping platform Taobao regards pepper spray as a tool that can "cause others to temporarily lose the ability to resist and cause significant physical harm." The platform said it would punish vendors found selling them.
Pepper spray contains irritants like capsaicin, which can cause an increased heart rate, blurred vision, and eye pain. Such sprays have been widely used as a safety tool against harassment and abuse, but are considered riskier than other self-defense items such as safety alarms and whistles.
China is yet to publish legal provisions regulating pepper spray for general use. State-run People's Daily, citing an official at the Beijing Municipal Public Security Bureau, referred to it as a "tool restricted by the state," adding that vendors require a sales license from the authorities.
Multiple episodes of violence against women, both in the public sphere and private domain, have increased safety concerns. Videos showing a group of men brutally attacking female diners at a restaurant in the city of Tangshan and a woman being assaulted by her ex-husband in Shandong province in the past two months have unnerved many.
Chen Wanzhu, a 20-year-old student, told Sixth Tone that she spent 170 yuan ($25) on pepper spray marked as a "spray bottle" and a taser that was being sold as a "pig prodding device" on e-commerce site Pinduoduo. She said she decided to buy them after watching the video of the Tangshan restaurant attack.
"I've never seen such a horrific incident before," she said. "Having self-defense tools can at least make me feel more secure. It's always better than only having my bare hands, just in case. We don't have any other choice but to defend ourselves like this."
Major e-commerce platforms appear to have restricted the sales of items named as "pepper spray," though many vendors are secretly offering such products. They have either refrained from using keywords that blocked the search or used characters with a similar pronunciation to make them still visible.
The owner of domestic pepper spray brand Beisida told Sixth Tone that there were no laws and regulations on civilian pepper spray, while no professional institutions were tasked with issuing sales approvals for the product.
"It remains an ambiguous area," he said.
Editor: Bibek Bhandari.
(Header image:Photoboyko/VCG)