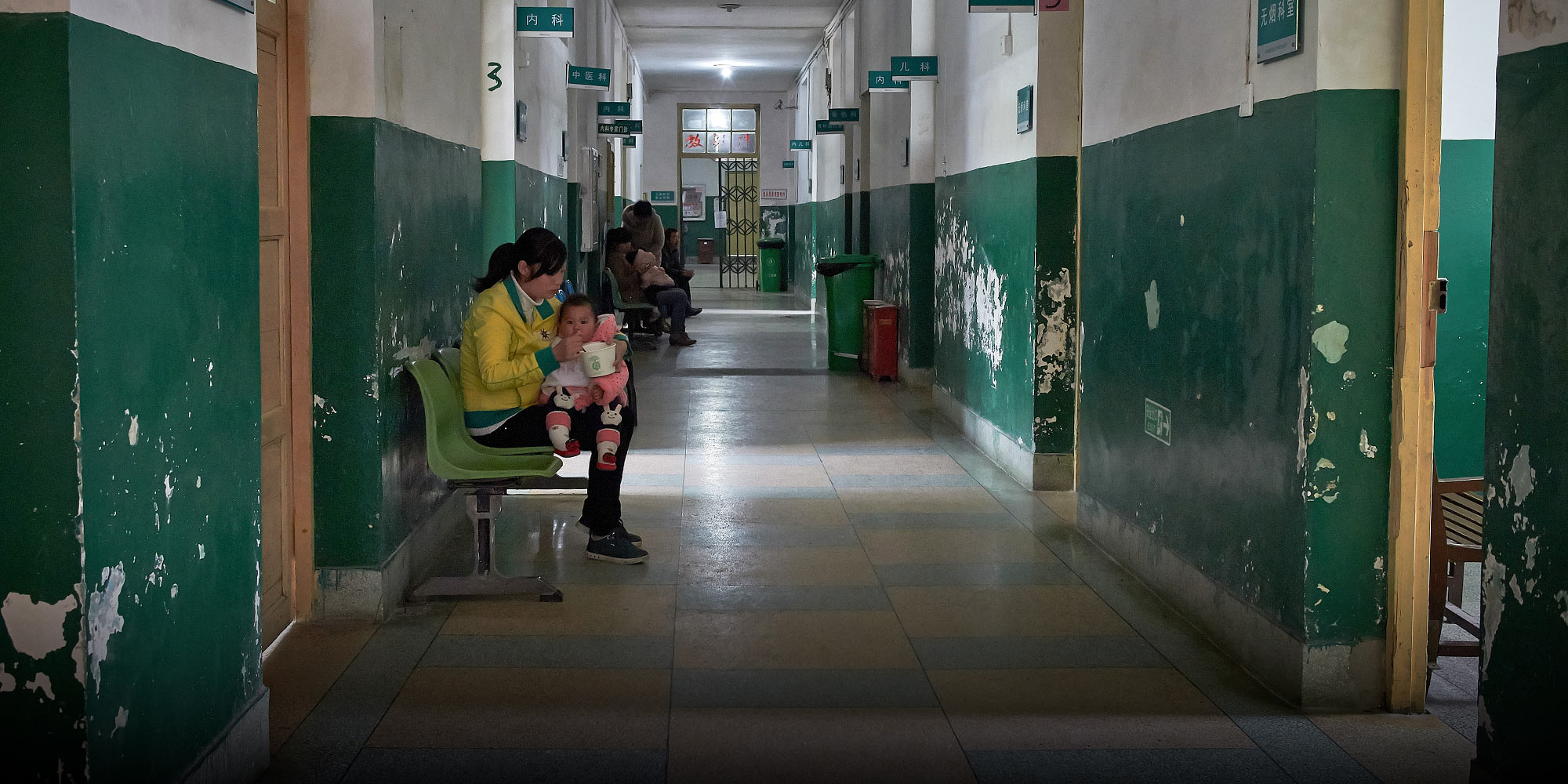 NEWS
China's Community Health Centers Are Losing Public Appeal
More people are visiting bigger hospitals despite it costing more to do so, citing better health care services behind choice.
While the number of hospital visits is increasing in China, the country's grassroots medical facilities are seeing relatively fewer patients in comparison despite the government's efforts to promote such services.
Only 50.2% of the 8.47 billion hospital visits in 2021 were made at grassroots medical services, such as the easy-to-access community health service centers, according to data released by the National Health Commission on Tuesday. The percentage of visits has been on a steady decline since climbing to 61.8% in 2010.
China's community health service system was established in 1999, aiming to address the basic health needs for residents in their own neighborhoods. These facilities don't charge doctor appointment fees and help connect severely ill patients with bigger hospitals.
In 2015, Chinese authorities proposed a hierarchical medical treatment system to use the country's health resources more reasonably. The plan said the country's grassroots medical facilities should constitute 65% of all hospital visits by 2017, though the target fell short that year, too.
"If the situation continues, it won't be long before we see grassroots medical facilities serving fewer patients than bigger hospitals do," an insider from the health sector told financial outlet Caixin. "That means we're only getting farther away from our original goal."
While community health care centers initially served as the first point of contact for those seeking medical services, a rising number of hospitals with advanced services have been attracting more patients lately. As of last year, China had 3,275 third-tier public and private hospitals — the topmost, larger medical facilities offering both comprehensive and specialized services — growing by nearly 10% year-on-year, government data showed.
Visits to the topmost hospitals increased by nearly 24% from 1.8 billion in 2020 to 2.23 billion visits last year, according to the National Health Commission. Meanwhile, the percentage of visits to community health services has been declining over the last decade, even though the number of visits is gradually rising.
Patients like Shanghai-based Xi Lijuan, who is in her late 70s and suffers from chronic heart disease, said they mostly avoided community health service centers due to the lack of experienced doctors and medicines they need. She usually spends at least half a day going to a top-tier hospital in Huangpu District to secure two weeks of medicine.
"They don't have the medication I need," she said, referring to local community health care facilities. "The cost of visiting a big hospital is high — it's a much longer trip and it means waiting for hours in the hospital, but there's no other choice."
A member of medical staff from a community health service center in suburban Shanghai confirmed that few people had come to visit a doctor lately. She said most of them just come to refill their prescription drugs every three months, as allowed by government regulations.
"Even if people develop symptoms of a common disease, they won't think of us for treatment because they don't trust our doctors," said the member of staff, who declined to be named due to privacy concerns. "Because of this common perception of community health service centers, it has been hard for us to hire or train good doctors."
Editor: Bibek Bhandari.
(Header image: Patients wait at a rural hospital in Minhou County, Fujian province, 2014. Chen Hao/VCG)