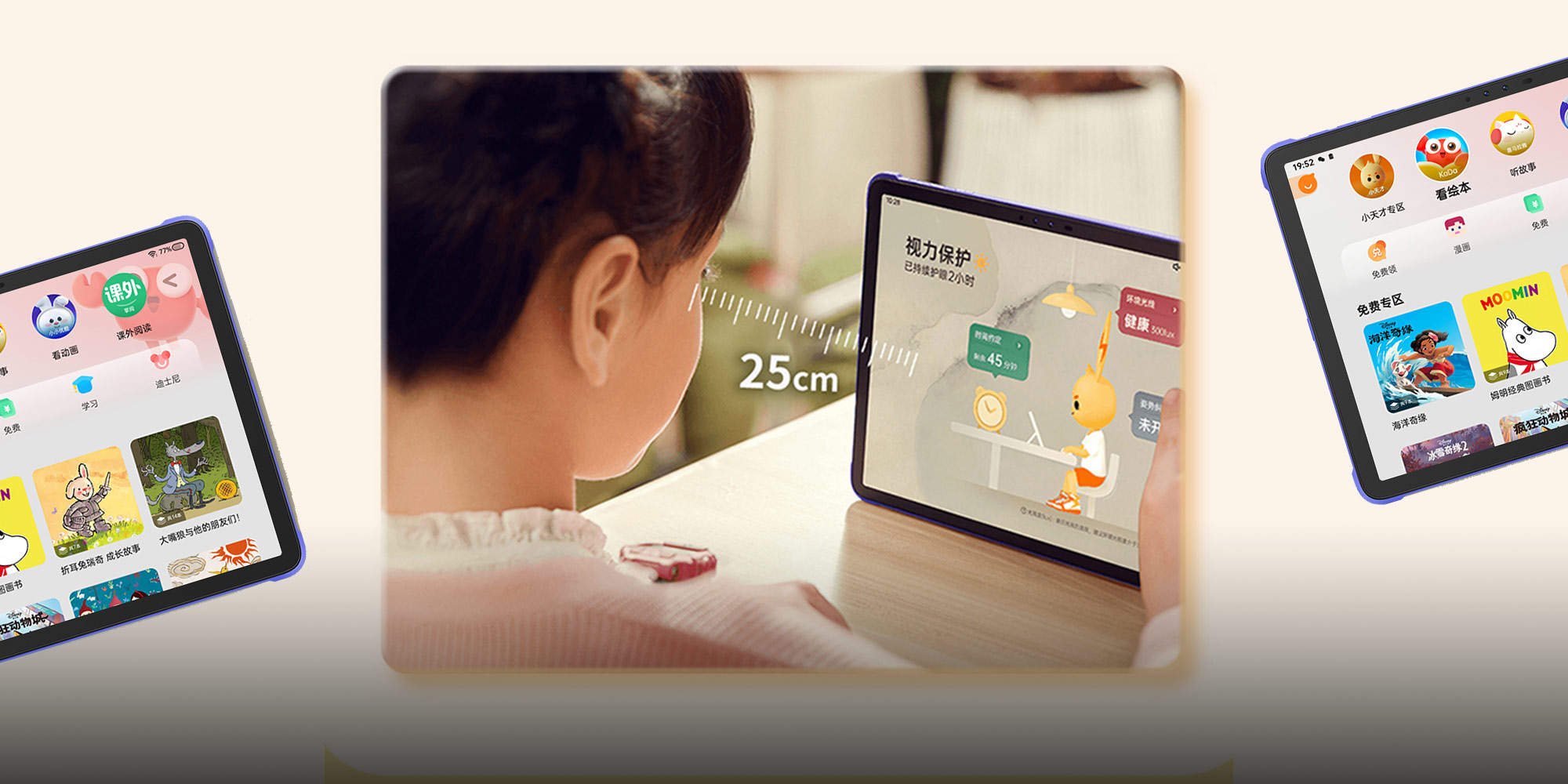 NEWS
Kids' Learning Device Accused of Offering 'Inappropriate' Content
Parents allege the device gave restriction-free access to video games and pornographic content to minors.
A touchscreen device designed for children's e-learning has been accused of granting minors access to pornographic and violent content, including crime-based video games, through its app store, thereby breaking Chinese law, parents told the China Consumer Journal newspaper.
Parents said the app store in the iPad-like device, which they purchased for their children's online classes, offered crime games and comics with "inappropriate language." They alleged that such content was made available to children without age registration requirements.
Xiaotiancai, the device's manufacturer and a leading children's watch brand, said Saturday that they had removed the apps in question. The company vowed to improve their approval system and strengthen supervision of the apps.
The tablet, priced at around 3,000 yuan ($450), is advertised as a learning tool for children aged up to 12. It claimed to have a "protection system" to detect "inappropriate or unhealthy information" in the apps or files.
"Parents can download an app on their smartphones and manage the use of the device," a Xiaotiancai sales staff told Sixth Tone.
However, one parent said she was not alerted when her child played a crime game for over three hours in a single day and didn't even ask for user registration, which is required by gaming regulations.
"He was supposed to be having online classes during this time," Zhang Wen, a mother in Beijing, told China Consumer Journal. "You don't need to register or log in. You just need to watch advertisements to start a game."
After China announced its "double reduction" policy last year to restrict extracurricular academic tutoring, many insiders in the education sector believed smart devices would fill the gap. According to an industry report, the sales volume of smart hardware on online platforms surpassed 1 billion yuan in 2020, and the figure is expected to approach 100 billion yuan in 2024.
However, market supervision hasn't necessarily followed up on the development of this trend. According to consumers who complained to China Consumer Journal, many games in the Xiaotiancai app store are not on the list of games approved by the National Press and Publication Administration.
Last August, the administration issued its strictest gaming rules, ordering companies to allow only one hour of play time on Friday, Saturday, and Sunday, as well as national holidays, for minors. All gamers should also have non-transferrable real name registration.
Zhang Ke, a lawyer specializing in corporate compliance at the Shanghai Quandian Law Firm, said the incident, by nature, was even worse than the controversy over illustrations in textbooks that aroused a national uproar. He said that the tablet manufacturers were not just selling the devices but were also responsible for the software and the content within.
"It's harder to manage digitized content in real time, which can reach many more underage users around the country," the lawyer told Sixth Tone. "And it's challenging for parents to collect evidence – the companies can remove content anytime. They have the obligation to more strictly check and cautiously approve the apps because they're serving a special group."
Editor: Bibek Bhandari.
(Header image: Visual elements from ads for Xiaotiancai's tablet. From Xiaotiancai's Tmall store)