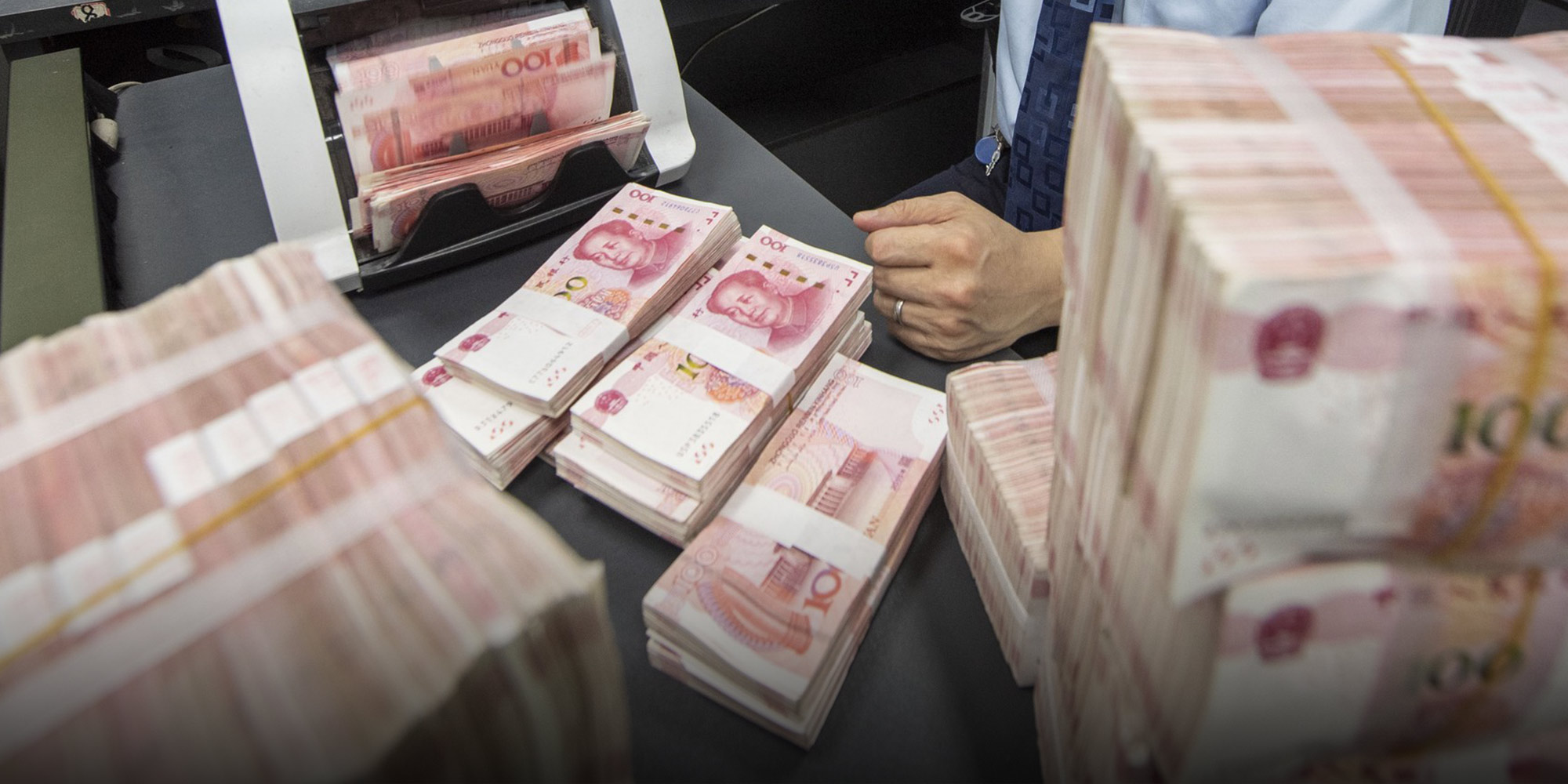 NEWS
After Protest, Henan Promises Payments to Small Depositors First
Those with 50,000 yuan or less at one of the four embattled village banks would be paid initially. Others with larger sums need to wait.
The provincial banking regulator in the central Henan province said they would start paying depositors whose savings were frozen following a mass protest that turned violent Sunday.
Depositors with 50,000 yuan ($7,420) or less at the province's controversial village banks will receive an "advance payment" starting July 15, the Henan Banking and Insurance Regulatory Commission said in a statement Monday evening. Authorities said the move was part of the "risk disposal plan" involving the four banks, though no measures have been announced for those with deposits over 50,000 yuan so far.
Thousands of depositors from across China have been unable to withdraw their savings from at least four village banks — Yuzhou Xinminsheng Village Bank, Zhecheng Huanghuai Community Bank, Shangcai Huimin County Bank, and New Oriental County Bank of Kaifeng — after a shareholder fled following a "serious financial crime" in March.
On Sunday, more than 1,000 angry depositors protested in front of Zhengzhou's central branch of the People's Bank of China in the provincial capital demanding the banks return their savings, but they were met with violence as security personnel tried to disperse the crowd. Those who refused to leave were forcefully dragged away from the venue, with some of them getting beaten, four depositors who were at the protest site told Sixth Tone. 
Over the past weeks, depositors from multiple provinces either trying to travel to Zhengzhou or those already in the city have seen their health codes turn red, restricting their mobility. Red health codes are only given ​​to those infected with the coronavirus or their close contacts and restrict access to public places, transportation, and other services.
In June, five officials in Zhengzhou were punished for their involvement in depositors' health codes turning red "without authorization." However, some of the depositors still received red codes days before the Sunday protest against the village banks.
Village banks are founded by larger banks that tend to hold no less than a 15% stake but are registered as independent legal entities and operate independently. Due to their low risk management ability, they are not allowed to issue financial products other than deposit products, but some village banks offer other services secretly, a customer manager at one such bank in Zhejiang told Sixth Tone.
According to Monday's statement, payment plans for "off-the-book business clients" with higher amounts will be announced in a separate notice in the future. The banking regulator said that if a client was later found to have obtained high interest rates through illegal means, the funds that had been paid to him or her may be confiscated again.
Apart from deposits with interest rates of around 4%, some clients had invested in financial products with much higher interest, which banking officials said couldn't be recognized as legitimate deposits. The remarks were made during negotiations between relevant officials and depositors, which were recorded by the latter and shared with Sixth Tone.
The newly announced payment plan has received varied reactions from depositors. While some with smaller deposits in the banks were relieved, others argued that current schemes avoid acknowledging the legitimacy of deposits by referring to depositors as "off-the-book business clients," a term that was unfamiliar to bankers whom Sixth Tone spoke with.
In a statement Sunday, police in the city of Xuchang, which initiated the investigation into the financial crime in March, said that many depositors were lured to the banks through third-party fintech platforms and online banking mini-programs set up by a criminal gang and brokers. The deposits at the banks were then transferred elsewhere by "fabricating loans, deleting and modifying data, and blocking and concealing" banking rules.
The police said they had identified the gang leader who had been "controlling" a number of village banks through Henan New Fortune Group and other companies since 2011, and had arrested some members of the criminal group.
Based on the police statement, some depositors questioned if their deposits in the four banks were even registered in the central banking system.
"I still feel quite pessimistic," a depositor surnamed Bai told Sixth Tone. "This announcement is dividing our unity, treating those with more money and those with less money differently, and dividing our strength."
Editor: Bibek Bhandari.
(Header image: IC)