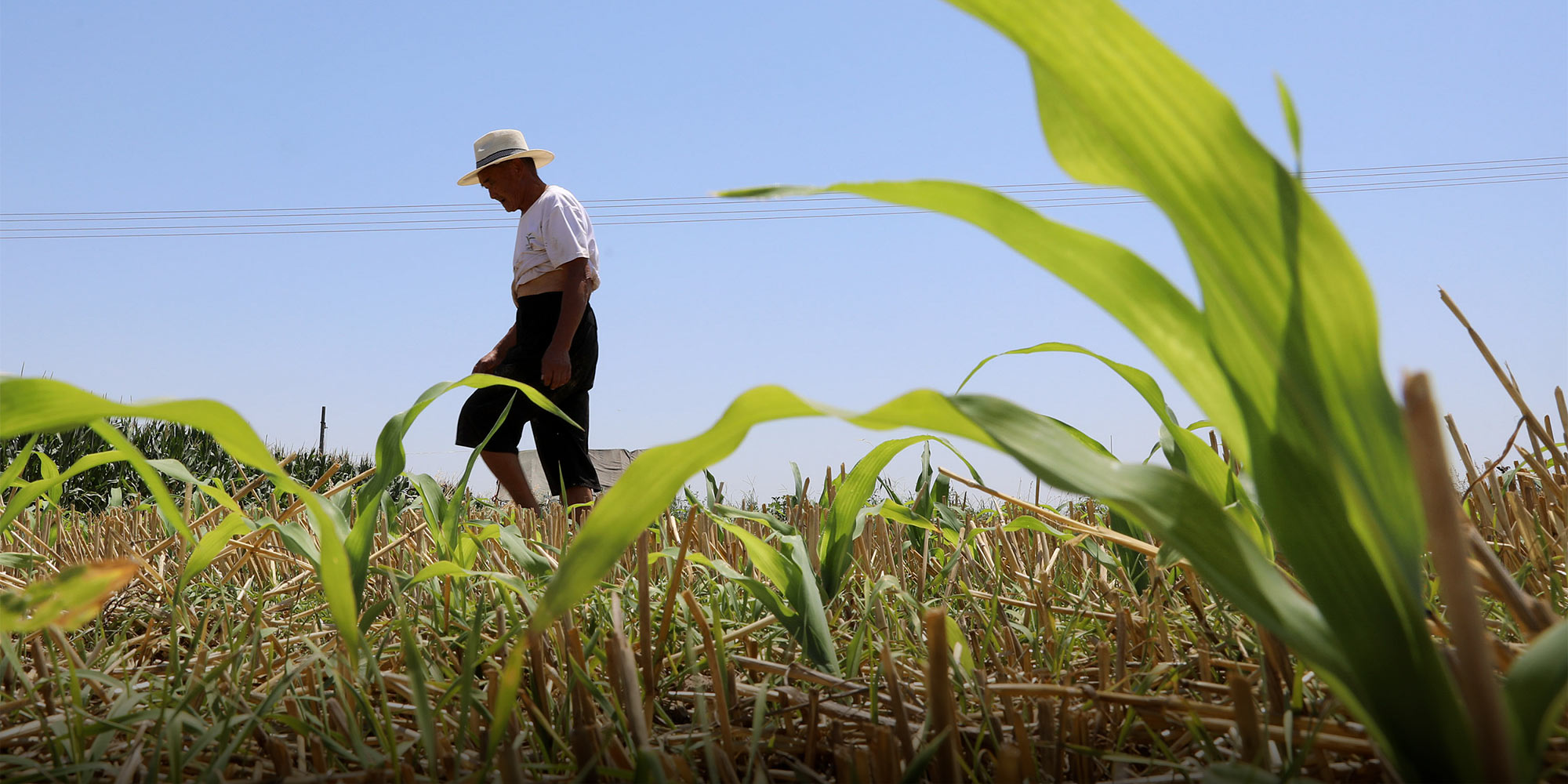 NEWS
Heatwaves in China Are Affecting Country's Agriculture, Experts Say
Several regions across the country are experiencing record temperatures early on in the summer.
Record high temperatures across China are affecting the country's agricultural production in yet another sign of how extreme weather events compounded by the climate crisis are impacting the lives and livelihoods globally.
Fu Jiaolan, chief forecaster at the National Meteorological Center, warned of the negative effects of high temperatures on agricultural production, state-run Xinhua News Agency reported Saturday. She said high temperatures would accelerate the loss in soil moisture in Gansu and Shaanxi provinces and hurt the growth of corn, cotton, cash forests, and fruits.
"High temperatures are also unfavorable to the growth of rice and cotton in the middle and downstream areas of the Yangtze River, leading to forced ripening of early rice," Fu added.
A total of 18 provincial-level regions — from the central provinces of Henan and Hubei to the eastern Jiangsu province — have reported temperatures of over 35 degrees Celsius since Wednesday, according to the National Meteorological Center. Daily maximum temperatures in some parts of the southwestern Sichuan province and the northwestern Shaanxi province have topped 40 degrees Celsius, with Shanghai sweltering on Sunday in its highest early July temperature since 1951.
China has witnessed a range of extreme weather events, including torrential rainfall, flooding, tornadoes, and record heat waves, over the past weeks. The high-temperature weather, with the first wave hitting in June, could have an adverse impact on people's health, power supply, and agricultural production due to its strong intensity and long duration.
The country reported an average temperature of 21.3 degrees Celsius last month, 0.9 degrees Celsius higher than the same period on average, and the highest record for the same period since 1961, meteorological officials said at a press conference Tuesday.
Wang Xiaochun, a professor specializing in corn cultivation at Sichuan Agricultural University, told Sixth Tone that high temperatures accompanied by a drought would shorten the grain filling period of spring corn before the harvest in early August, leading to lighter kernels and fewer yields.
"I estimate yields of the batch of spring corn affected will drop by at least 30% this year," Wang said. "The high temperatures in the Sichuan basin normally came around late July to early August previously. Such temperatures in early July have not been seen for many years."
Editor: Bibek Bhandari.

(Header image: A farmer prepares to water his field in Jiaozuo, Henan province, June 24, 2022. Xu Hongxing/VCG)