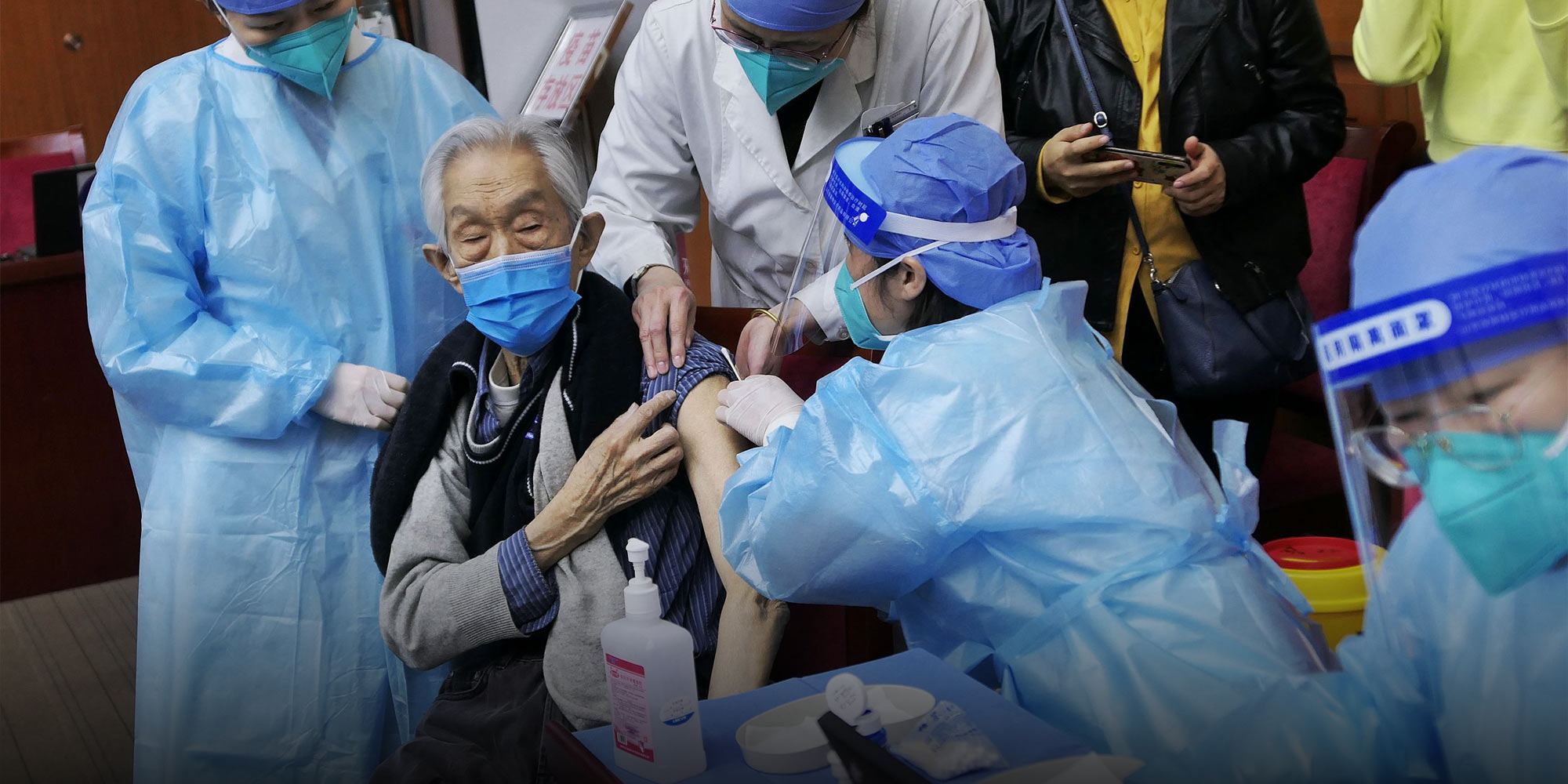 NEWS
Beijing Requires Proof of COVID Vaccination to Enter Public Places
Unvaccinated people won't be allowed to enter public venues in the Chinese capital, with few exceptions.
Beijing has become the first city to introduce a COVID-19 vaccination policy that will restrict unvaccinated individuals from entering a wide range of public venues in the Chinese capital, according to local authorities.
Starting July 11, those in the capital will be required to show proof of vaccination to enter public places such as libraries, museums, cinemas, gyms, and tutoring centers, Li Ang, deputy director of the Beijing Municipal Health Commission, said at a press conference Wednesday. The official added that the policy won't apply to "those who are not suitable for vaccination," without clarifying how people can prove such exemptions.
Since the highly infectious Omicron subvariant of the coronavirus and its strains have resulted in multiple outbreaks and lockdowns across the country, authorities have been on a mission to vaccinate most of its population, especially older residents. In Beijing, over 23 million people have been vaccinated as of July 6, of whom more than 3 million were aged 60 and above, according to figures announced at the Wednesday press conference.
Previous data suggested that over 80% of those aged 60 or above in the capital had been vaccinated against COVID-19 as of April.
China has vaccinated 91.74% of its population as part of its massive voluntary vaccination drive, though getting the shot into the arms of the elderly has been a challenge. The most recent data from the National Health Commission shows that 87.99% of people above the age of 60 have received at least one dose of the COVID-19 vaccine.
Those unwilling to get vaccinated, including many young people, are discontent about the policy. Yang Fan, a Beijing based-art critic, told Sixth Tone using a pseudonym. "I'm angry, but I guess I'll compromise in the end."
Yang said her job requires her to visit cinemas and museums, leaving her with no other options.
The capital's new vaccination policy has been met with divided opinions on microblogging platform Weibo. Many proponents said they support the new rule, which they see as a broader public health measure.
"It's not compulsory, you make the decision about your body," one Weibo user wrote. "If you haven't been vaccinated, you can choose not to go to those places." 
But some people argue that the policy could ultimately have a more restrictive effect than intended.
"Other places may follow the example of Beijing in restricting the unvaccinated by not allowing them to work, go to school, go to the hospital, or take transport," another Weibo user wrote.
Editor: Bibek Bhandari.
(Header image: A 94-year-old man receives a shot of COVID-19 vaccine in Beijing, April, 2022. VCG)