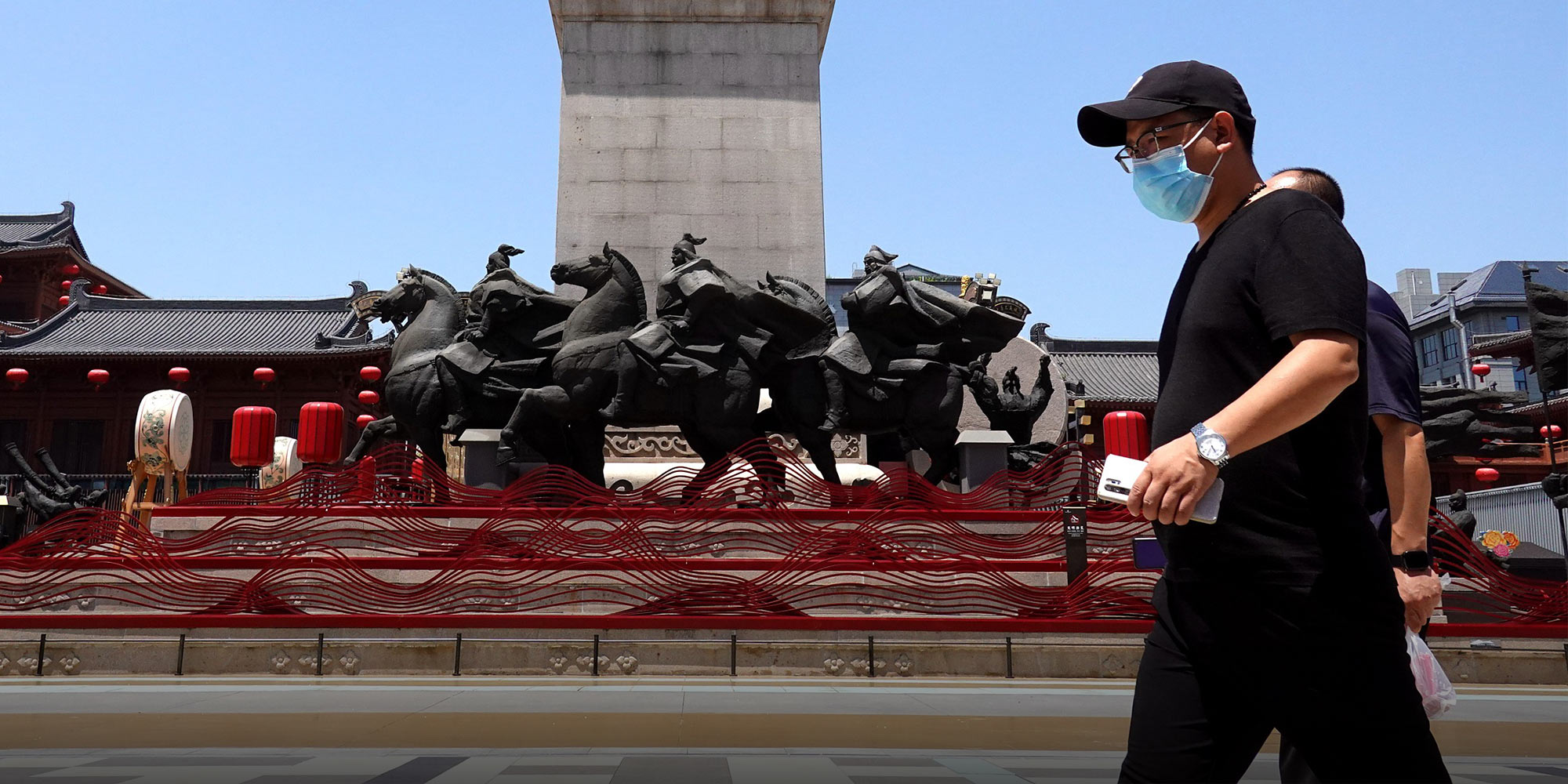 NEWS
New Omicron Variant Triggers Weeklong Lockdown in Xi'an
The city's infections are driven by the highly infectious BA.5.2 subvariant.
Xi'an announced a partial weeklong lockdown Wednesday after a highly transmissible subvariant of the coronavirus spiked cases in the northwestern city.
The restrictions came as the city — which has 13 million residents — reported China's first cases of a highly contagious Omicron subvariant. Authorities identified all of the city's cases as BA 5.2, a sublineage of the BA.5 variant, which according to experts, spreads faster than most of other circulating variants but appears to cause fewer hospitalizations and deaths.
Xi'an, the capital of Shaanxi province and known for its abundance of historic relics, has recorded 33 new infections since the weekend, according to local health authorities. Apart from Xi'an, the Chinese capital Beijing also identified its latest locally transmitted cases as BA.5.2 on Wednesday.
The weeklong lockdown is the second such restriction in Xi'an following a citywide shutdown between December and January. Public places such as cinemas, gyms, bars, and wet markets have been shut for now, though restaurants could still offer take out and residents were free to move in and out of their residential compounds.
Authorities announced that the city's elementary, middle, and high schools would also start the summer holidays earlier than usual amid the fresh outbreak. Meanwhile, all local universities have been sealed off.
As of Tuesday, authorities in Xi'an had quarantined 4,683 residents identified as contacts of infected people during citywide nucleic acid testing. Most of the infections have been traced to a local recycling trade market, where the first infection was identified Saturday.
The first cases involving BA.5.2 reported in China have kept authorities on high alert, just as restrictions were being loosened in big cities like Beijing and Shanghai. The central government also relaxed quarantine requirements for inbound travelers, cutting it from 14 to seven days, along with three days of at-home health monitoring.
China reported 338 COVID-19 cases for Wednesday, according to the country's top health authority. The majority of the cases were in the eastern province of Anhui, parts of which are under lockdown due to the virus surge.
Editor: Bibek Bhandari.
(Header image: Men walk past the statues inside the Great Tang All Day Mall in Xi'an, Shaanxi province, July 7, 2022. Zhang Yuan/CNS/VCG)