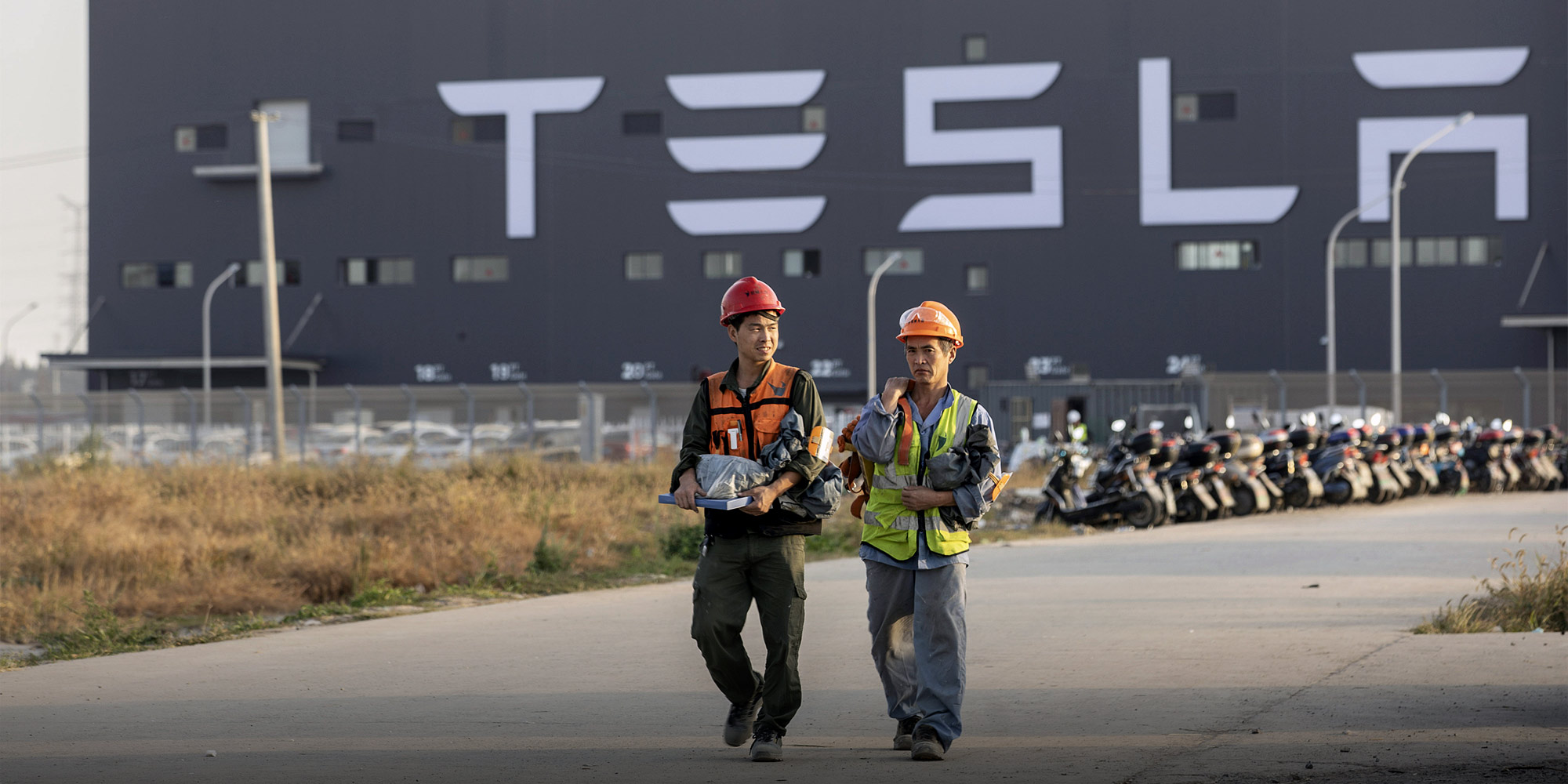 VOICES & OPINION
Putting the 'Open' Back in Shanghai's Reopening
Shanghai is an international city. Its business environment needs to reflect this.
As Shanghai emerges from two months of lockdown, local officials have made reviving the local economy a key policy goal. The city's reopening plan, published on May 29, included 50 policy measures aimed at stimulating economic activity. Of these, six were dedicated solely to reviving foreign investment and trade.
Foreign investment is a part of Shanghai's DNA. The city was a relative backwater prior to China's forced opening to foreign trade in the mid-19th century, when its position at the mouth of the Yangtze River helped make it a bridge between important markets in China's interior and the outside world. Within just a handful of years of the city's opening in 1843, Shanghai's trade revenue had outstripped that of the southern metropolis of Guangzhou. By 1874, 70% of China's exports and 50% of its imports were passing through the city each year.
That historical legacy made Shanghai a key part of Deng Xiaoping's plans to re-integrate China into the global economy after the Mao period. In 1990, Deng made multiple calls for Shanghai to deregulate foreign trade. The following year, he acknowledged the consequences of Shanghai's extended isolation from the world and reiterated his expectations that the city be reopened to foreign business. During an inspection tour of the city in January 1991, he stated, "It is late for us to be developing Shanghai, so we have to work hard."
Officials had no sooner loosened their grip than the city's economy took off. Alongside the development of the Pudong New District, Shanghai's GDP went from a fifth of Hong Kong's in the early 1990s to surpassing that city by the late 2000s. Foreign investment was vital to this process. Prior to the pandemic, foreign-invested companies generated more than a quarter of Shanghai's GDP, a third of its tax revenue, around two-thirds of its imports and exports, and roughly one-fifth of all new jobs, according to official statistics.
The most direct expression of this contribution can be found in the movement of goods. Shanghai is far more reliant on foreign trade than any other Chinese region. About 17% of all goods exported by foreign-invested companies in China pass through the city. Based on data from the Ministry of Commerce and the China Statistical Yearbook the import and export revenue of Shanghai's foreign-invested companies accounted for 57% of the city's GDP in 2019. That's more than five times the comparable figure for Beijing or Jiangsu province, and more than triple the figure for export-dependent Guangdong province.
Unlike some of these other regions, Shanghai cannot replace these foreign-invested companies' goods with domestic exports. Many of the most important products shipped through Shanghai are made in China by foreign firms with strong brand name recognition and customer loyalty, including upscale products like Tesla electric cars and iPhones.
These international firms are an important source of high-paying jobs in the city. Nationally, foreign-invested companies employ 5.5% of China's urban workforce, but these workers account for 17.4% of all individual income tax receipts, according to the 2019 China Taxation Yearbook. Shanghai's job market is even more dependent on foreign companies. In Shanghai, foreign-invested companies employ 2.6 million people, or about 18% of all workers in the city's urban areas, but account for 39% of individual income tax receipts.
The presence of these workers has had ripple effects throughout the Yangtze River Delta region and across China. When local employees of foreign-invested companies decide to change jobs or start their own businesses, they bring important techniques and knowledge from their respective places of employment with them — a process that has helped drive domestic Chinese growth over the past four decades.
After Apple shifted production to China, for example, a complex industrial chain formed to serve the company's needs. This chain then provided the necessary conditions for the rise of local mobile phone brands, which have since gone on to carve out a foothold in overseas markets. A similar process is underway at places like Shanghai's biotech-focused "Zhangjiang Biotech and Pharmaceutical Base." Although the impact of this kind of outward "trickle" of technological and managerial expertise may be difficult to quantify, it cannot be overlooked. Many of China's current industry leaders, whether state-owned companies or internet startups, have benefited from poaching the employees of foreign companies.
All this is to say that, without foreign investment, Shanghai's fortunes would plummet. Local officials know these companies have the ability to vote with their feet, and the concerns of foreign investors have repeatedly pushed the city to improve the quality of local governance over the past 40 years. In the 1980s, for instance, it took more than 100 official stamps to approve a foreign investment in the city. That had a chilling effect on business and led then-Shanghai Mayor Zhu Rongji to announce a new "one-stop shop" for applications in 1988, which helped lay the groundwork for the city's later boom.
Today, China's COVID-19 prevention and control measures are casting a similar pall over the city's foreign businesses. Shanghai's May 29 policy document, with its explicit calls to "stabilize foreign investment and trade" and "listen to the opinions and suggestions of foreign-owned companies," represents an early step toward reassuring the city's international business community. But it needs to be followed up with practical and effective action that demonstrates a sincere engagement with the needs and concerns of foreign companies — action capable of convincing these businesses to continue taking part in a process of mutual growth with Shanghai and China as a whole. Given the stakes, whether measured in GDP, tax revenues, or employment, failure is not an option.
Correction: An earlier version of this article incorrectly stated the percentage of workers employed by foreign-invested firms nationwide.
Translator: Lewis Wright; editors: Wu Haiyun and Kilian O'Donnell.