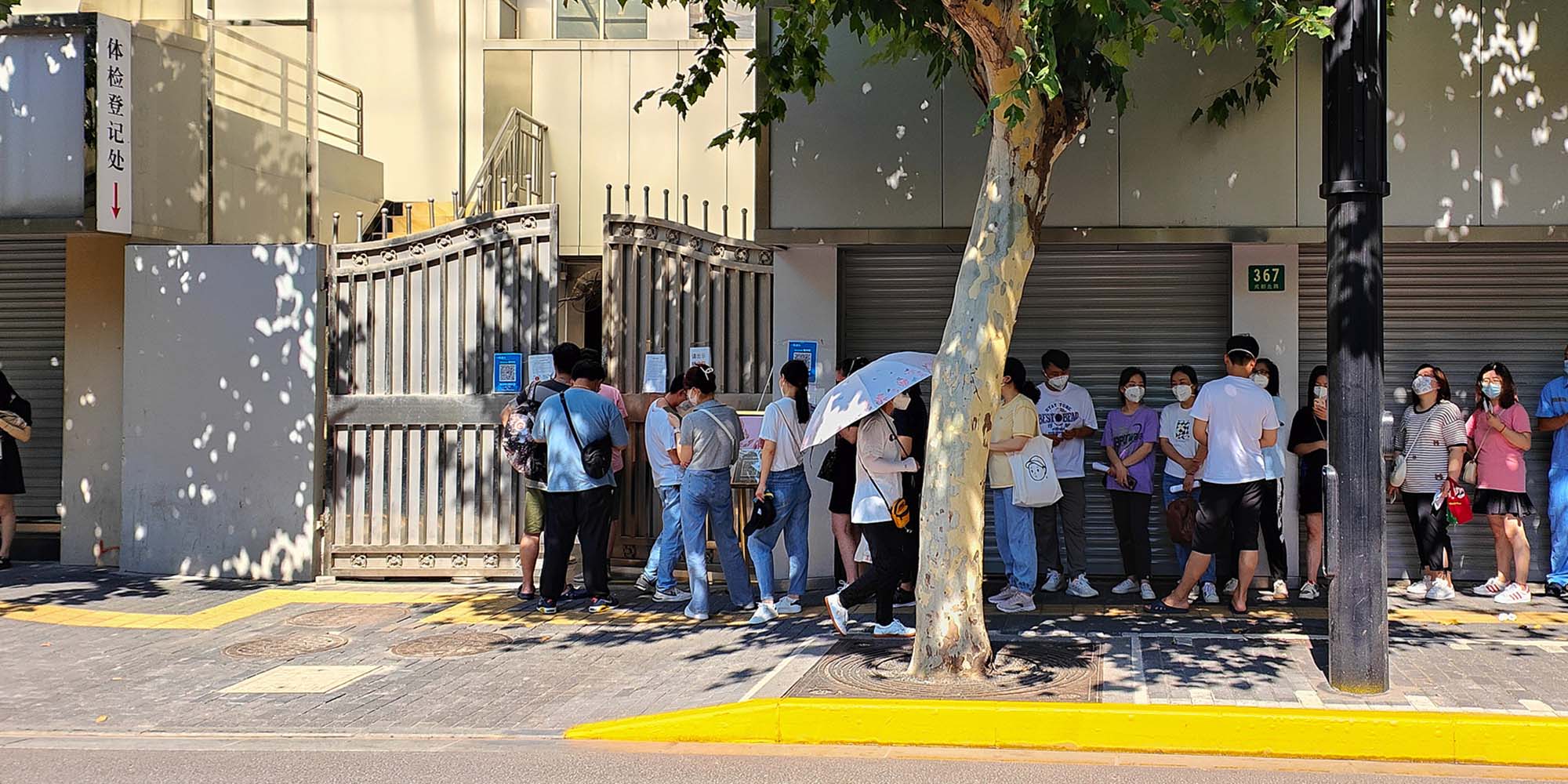 NEWS
Shanghai Job Ads Discriminate Against Applicants Who Had COVID
Some employers were found to be ruling out people once infected with the coronavirus or those who had worked at quarantine centers.
Some employers in Shanghai have been accused of not considering prospective workers with a history of COVID-19 infection, raising questions over discriminatory labor practises as the city tries to get back on track after a two-month lockdown.
Job advertisements published by local recruitment agencies in Pudong New Area and Songjiang District showed that some employers restricted recovered COVID patients from applying for positions, local media reported Monday. Some recruitment notices also said volunteers who worked at temporary quarantine facilities, or fangcang, were also barred from applying.
Zhang Hongtao, a Shanghai-based labor service agent, told Sixth Tone that the majority of local electronics and machinery factories refused to hire those who had recovered from COVID-19 for fear of reinfection. They believed such infections could potentially disrupt the entire factory's production.
"The factories clearly say they don't hire those who previously tested positive — we can do nothing about it," he said. "Even if some factories don't mention that in recruitment requirements, they would turn them down, and we have to bring the workers back. It makes us feel awkward."
While some employers denied having such requirements, according to the local media report, agents like Zhang agreed that companies often make such demands. Sixth Tone's request for comments to Aptiv, one of the manufacturers with such hiring restrictions in a job ad posted by Zhang, went unanswered by the time of publication.
Even after two years into the pandemic, stigma against COVID patients still persists. Many patients shared that they had lost their jobs after recovering, though discrimination against people because of infectious diseases is illegal under Chinese law.
Last month, an online post from a migrant worker who tested positive in April while working at a quarantine center in Shanghai but then struggled to either find a job in Shanghai or return to his hometown went viral. The man from the central Hubei province said he had to beg and live on the streets, and was "cold-shouldered like a rat."
"Companies may refuse to hire recovered COVID-19 patients to protect the health of other employees, but it's discriminatory and violates the law," said Chen Wenjin, a lawyer specializing in labor law at Shanghai Integrity Law Firm. "While workers can file complaints to regulators, the challenge is how to collect evidence proving employers don't hire them due to their infection history. Some companies may cite other excuses or give no reason."
Editor: Bibek Bhandari.
(Header image: Job-hunters line up for physical examination in Shanghai, June 29, 2022. VCG)