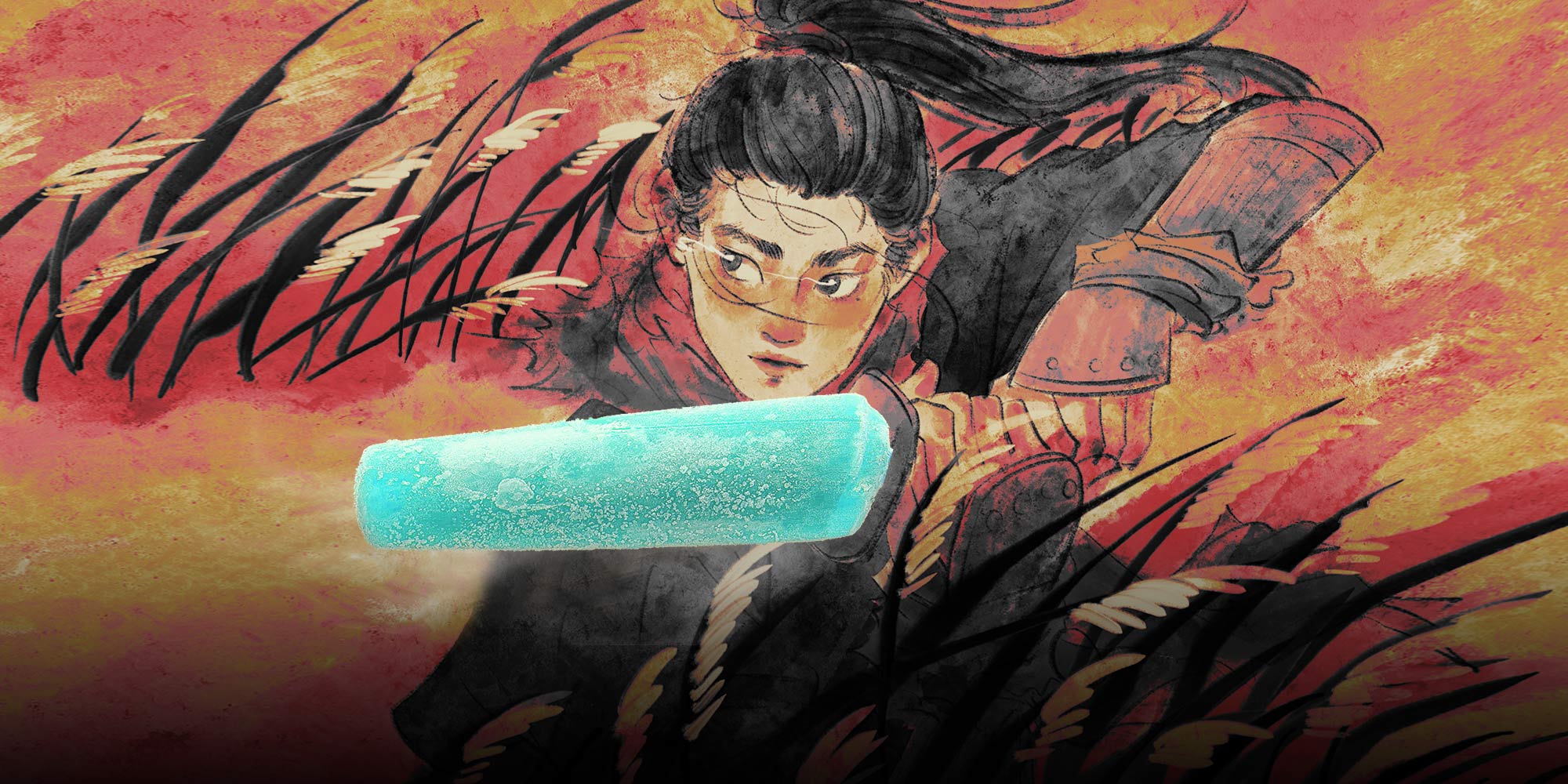 NEWS
'Ice Cream Assassins' Are Killing Summer Vibes, Consumers Say
Ice cream lovers are getting hot and bothered over pricey items replacing cheaper trusted brands in freezers.
When Jasmine Wang wanted to try a peach-flavored popsicle from one of the newer domestic brands, she wasn't expecting to shell out 20 yuan ($3) for what usually would have cost around four times less had she stayed loyal to her trusted brand.
"I thought they had done the wrong math," said the 31-year-old homemaker from the central Henan province, claiming herself as a victim of an "ice cream assassin."
The phrase has now become a new online buzzword for customers who have been caught off guard by expensive ice creams from obscure brands. Complaints over pricey ice creams from new domestic brands and the "sudden" disappearance of traditional popsicles in retail stores have taken over social media, with a related hashtag attracting over 600 million of views on microblogging site Weibo since Tuesday.
China accounts for one of the world's largest and fastest-growing ice cream markets with an estimated market size of more than 160 billion yuan in 2021, according to a May report by China Green Food Association. Domestic dairy enterprises, such as Yili and Mengniu, have long focused on the country's low-end vertical, offering products priced between 2 yuan and 5 yuan for consumers, while international brands have dominated the premium category.
But new domestic players have gradually cracked the market since 2016 with marketing campaigns targeting young consumers willing to spend more. For example, one such brand, Zhongxuegao, introduced its first six ice cream products priced as much as 66 yuan in 2018 and went on to top the 2020 "Double 11" shopping festival sales in its respective category.
The business success has attracted more newcomers from a wide range of food and beverage sectors. In May, Chinese liquor behemoth Kweichow Moutai opened its first ice cream shop in the southwestern Guizhou province and launched a set of three alcohol-infused ice creams for an average price of 60 yuan.
However, the rising cost of raw materials, which has intensified amid the pandemic, has led to price hikes. The price of milk and cream has surged by 80% from 2008 to 2020, according to data from an online agriculture produce marketplace.
Most customers accustomed to lower-priced ice creams say they're not ready to pay premium prices for their beloved summer treat. A survey by market consultancy firm iMedia showed more than 80% of the surveyed consumers wouldn't accept paying an ice cream priced at more than 10 yuan.
On social media sites such as the lifestyle platform Xiaohongshu, some users were offering ideas to dodge the so-called "ice cream assassins."
Meanwhile, many ice cream lovers like Wang believe the new products were enticing, but they would instead stay loyal to the brands that have been around for a long time since they're used to both the flavor and the price.
"I would rather buy four 5 yuan ice cream bars with a chocolate shell for the same price," she said, referring to the pricer popsicle.
Editor: Bibek Bhandari.
(Header image: Visual elements from VCG, reedited by Sixth Tone)