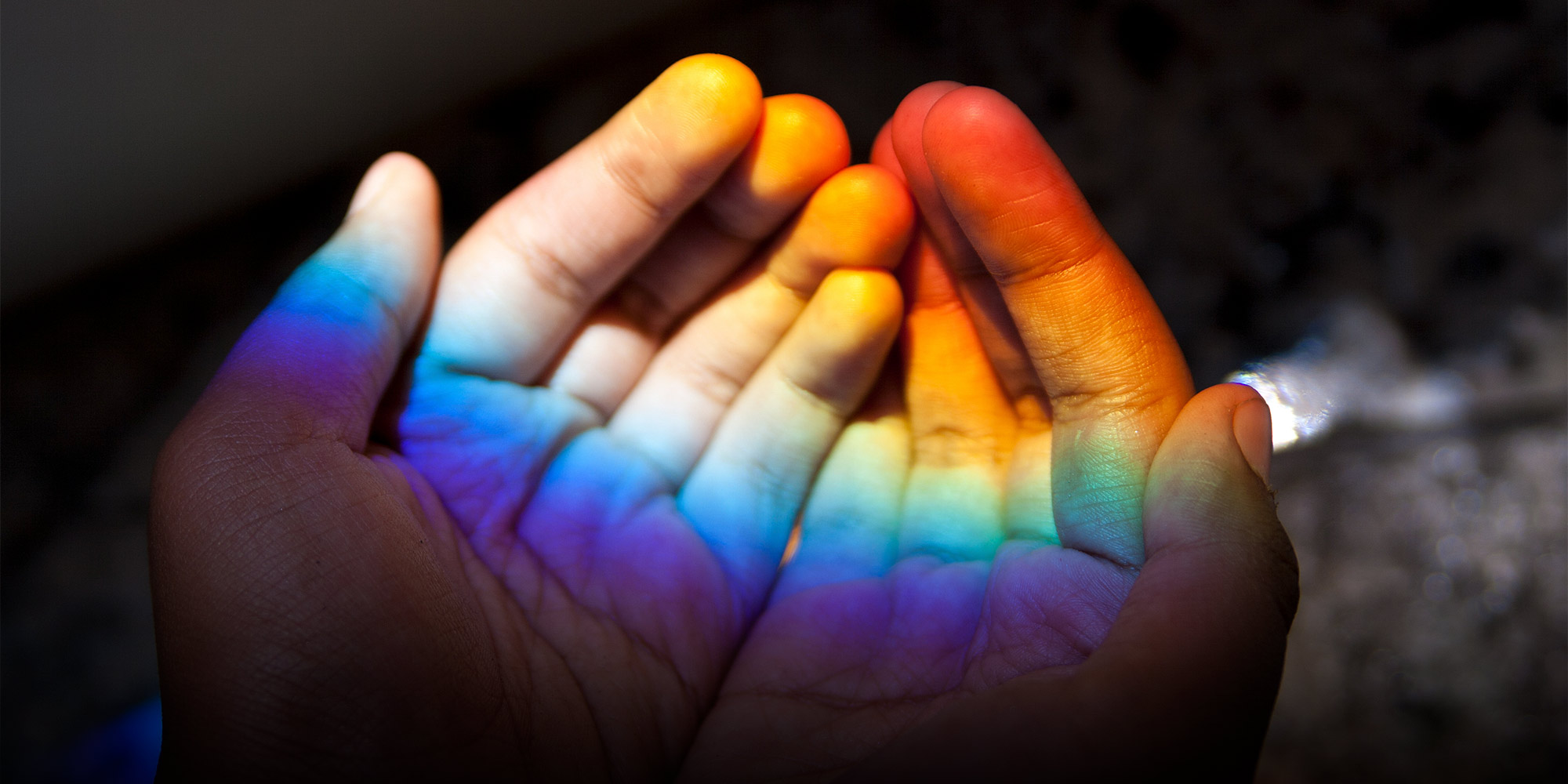 VOICES & OPINION
For China's Same-Sex Couples, Even Guardianship Is Often Out of Reach
Although some couples have successfully applied for mutual guardianship, even these limited protections remain inaccessible to most.
This year marked the start of a new chapter in Ah Dong's life, but nothing about it came easy. In 2021, he and his same-sex partner had two children overseas, one conceived with use of his own sperm, the other with his partner's. Just half a year after the children were born, however, Ah Dong's partner died in a road accident. In addition to dealing with his grief and the needs of two young children, Ah Dong faced the threat that his partner's father might take away his biological grandson. The couple's relationship was not recognized under Chinese law, meaning he only had legal claim on his own biological son and not on his partner's biological child.
Ah Dong eventually came to a custody agreement with his partner's father, but not every LGBT parent is so lucky. Same-sex cohabitation is increasingly common in Chinese cities, and growing numbers of same-sex couples have started families of their own. In a 2020 survey of gay and lesbian Chinese by the charity Love Makes a Family, 76% said they had lived with a same-sex partner; 5% said they were raising children in a same-sex relationship.
In the continued absence of legal recognition for same-sex relationships in China, these arrangements can be precarious. Many same-sex couples worry that when they need someone to sign off for medical care, the person closest to them and who knows them best won't have the authority to make important decisions.
Inheritance, parental rights, and control over assets are also thorny issues. One well-known case occurred in 2020 in the northeastern city of Shenyang, involving a lesbian couple in their late 80s who had lived together for more than 50 years. After one of the women became mentally impaired, her partner found herself cut out of the medical and financial decision-making process in favor of the woman's biological relatives. In flagrant disregard of the decades the two spent together, the relatives sold the couple's house, which was under the impaired woman's name. Even after 50 years together, the two women were still considered strangers in the eyes of the law.
Given the risks, many same-sex couples seek to avail themselves of whatever existing legal protections they can. Perhaps the most talked about of these arrangements is "voluntary guardianship," or yiding jianhu. Voluntary guardianship was first sanctioned in China under the "General Provisions of the Civil Law," issued in 2017, which allows adults to assign someone to act as their guardian in the event of their becoming disabled or mentally impaired. Originally intended as a way for families to cope with aging or mentally incapacitated relatives or for parents of children with developmental disabilities to designate a caregiver in the event of their own death, voluntary guardianship was later incorporated into China's first Civil Code in 2020.
For sexual minorities, voluntary guardianship arrangements promise some degree of control in the event of the death or incapacitation of a partner. Gay or lesbian Chinese can designate their partner as their legal guardian, allowing them to make decisions related to their health, medical care, and property as necessary and in accordance with their agreed-upon wishes.
But despite a handful of high-profile cases, voluntary guardianship remains out of reach for many same-sex couples, in part because applicants face intense scrutiny from public notary offices. Sometimes, the application process can feel like an elaborate game of bait-and-switch. When Yang Yi and his partner of seven years decided to try applying for a voluntary guardianship at a public notary office in Guangzhou, they were worried about being rejected. The notaries grilled the couple about their private lives, how long they'd been together, whether they jointly owned any property, how they divided day-to-day tasks and decision-making, whether their families knew about their relationship, and about the backgrounds and specific circumstances of each family.
After three grueling interviews, just as the couple was preparing to sign the agreement, the notary office suddenly stated that same-sex couples — and only same-sex couples — applying for voluntary guardianship must submit a 100,000 yuan ($15,000) deposit. Faced with such naked discrimination, Yang Yi and his partner abandoned their application.
It's not uncommon for notary offices to impose additional requirements or burdens on same-sex couples applying for voluntary guardianship. For example, some only work with couples that have been together for at least seven years and who have come out to their parents; others only offer guardianship arrangements for property matters, but not healthcare. Notary offices in many cities have closed their doors to same-sex couples altogether.
According to LGBT Rights Advocacy China, the concerns of notary offices often revolve around the stability of same-sex relationships, the appropriateness and public acceptability of affording same-sex couples guardianship rights, and potential conflicts between voluntary guardians and a person's biological relatives. Officials also face pressure from above: a 2021 report by the China Notary Association found that employees of some notary offices have been disciplined for providing voluntary guardianships to same-sex couples.
At least in theory, Chinese courts and legal experts agree that guardianship should be available to all adults regardless of gender, sexual orientation, or marital status. This February, China's Supreme People's Court issued an interpretation on the Civil Code declaring courts "should respect the real wishes of the ward and appoint guardians according to the ward's best interests," and give people "living and having close emotional ties with the ward" priority over blood or marital ties. Yet, in a 2020 case involving jointly owned property belonging to a same-sex couple in the Xinjiang Uyghur Autonomous Region, the judge declared that same-sex partnerships "violate public order and good morals."
With access to protections like voluntary guardianship still tenuous, growing numbers of same-sex Chinese have turned instead to LGBT-friendly lawyers who specialize in helping same-sex couples make legal arrangements through a range of tools – including contracts, wills, living wills, and entrusted guardianship – provided under China's current legal framework.
That's how Ah Dong was ultimately able to keep his family together. After his partner's death, he sought the help of a volunteer lawyer who specializes in sexual minority law to facilitate communication with his partner's family. Eventually, the two sides agreed to jointly raise the child. The deceased's father — who had lost his only son — moved into Ah Dong's home in Shanghai, and Ah Dong guaranteed that he would look after the man in his old age.
In November 2019, as China prepared to publish its Civil Code, more than 180,000 people submitted suggestions on amending the laws of Civil Code related to marriage and family, many of them in support of legalizing same-sex marriage. That letter-writing campaign failed, but there is a growing awareness and support for marriage equality among young Chinese, while the needs of China's aging gay and lesbian people cannot go ignored much longer.
Translator: David Ball; editors: Cai Yiwen and Kilian O'Donnell; portrait artist: Wang Zhenhao.
(Header image: MamiGibbs/VCG)