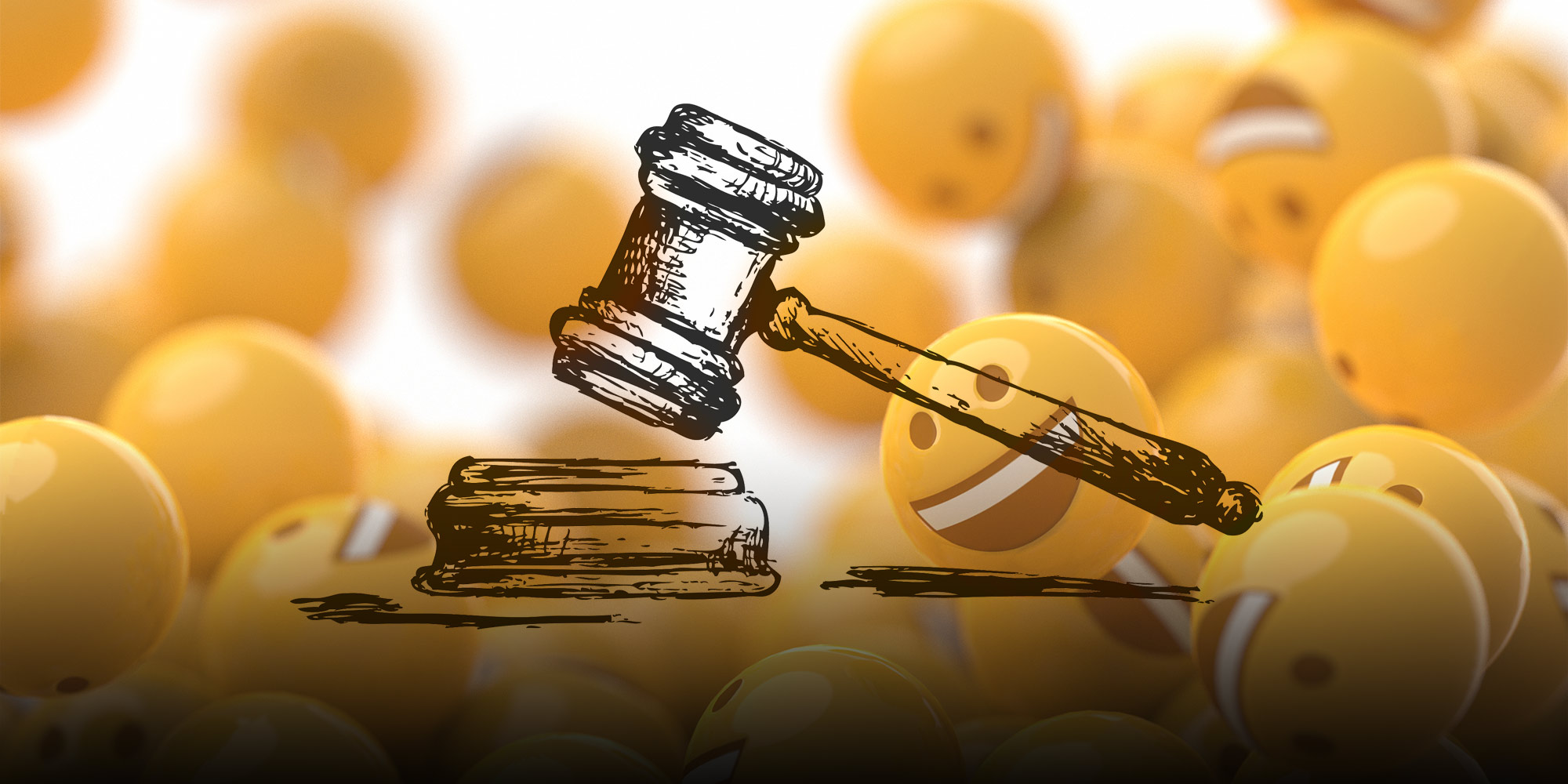 NEWS
Chinese Courts See Rise in Emojis Used as Evidence in Lawsuits
Experts say online expressions currently only serve as auxiliary proof, as their interpretations may vary.
Warning: Emojis and stickers used in online chats can be held against you in a lawsuit.
Chinese judiciaries have logged 158 lawsuits that recognized emojis and other online expressions as evidence in the past five years, a top court in the eastern Jiangsu province wrote in a post on its WeChat account Thursday, citing search results from the national database. Cases presenting this modern means of communication as proof in lawsuits have risen from just eight in 2018 to 61 in 2021.
Use of emojis, stickers, and memes — dubbed collectively as biaoqingbao in Chinese — have long been a part of social media lexicon, especially among younger Chinese people. A 2021 survey conducted by China Youth Daily showed over 70% of the 4,351 student respondents made use of such visual elements to convey their emotions.
The meaning behind certain emojis could vary from one user to another, and the Jiangsu court's article sparked confusion and sarcasm on social media platforms. Some users quipped that they would be more alert when using emojis, while others questioned how authorities would decipher the meaning and intention behind them.
"Will I be sued for committing cyber violence when I send an emoji of someone's head being hit?" wrote a comment on Weibo.
Verification of the records from a legal perspective would be a challenge, though courts have long recognized chat records in messaging apps and social posts as digital evidence for civil lawsuits.
The Jiangsu court post said cases involving the use of emojis have emerged in many provinces over the past few years.
For example, an intermediate court in the southern city of Shenzhen recognized a response using a sun emoji as an endorsement of extending the lease in a rental dispute. A county court in the eastern Anhui province stated in 2020 that an icon referring to the OK hand gesture didn't constitute evidence for the acknowledgement of a loan contract.
Legal experts told Beijing Youth Daily that interpreting the nuances of emojis has posed a challenge to industry professionals amid a rise in cases, though they're unlikely to play a determinant role most of the time. The verification of such emojis as a legal proof will rely on specific contexts and would only be looked at more closely in criminal cases.
"In our fast-paced life, it would be inappropriate to deem online expressions as core proof when people may only be using them as a symbol of politeness or making a reply without carefully reading the content," Ge Shuchun, a lawyer and member of the China Law Society, told the media outlet.
Editor: Bibek Bhandari.
(Header image: VCG)