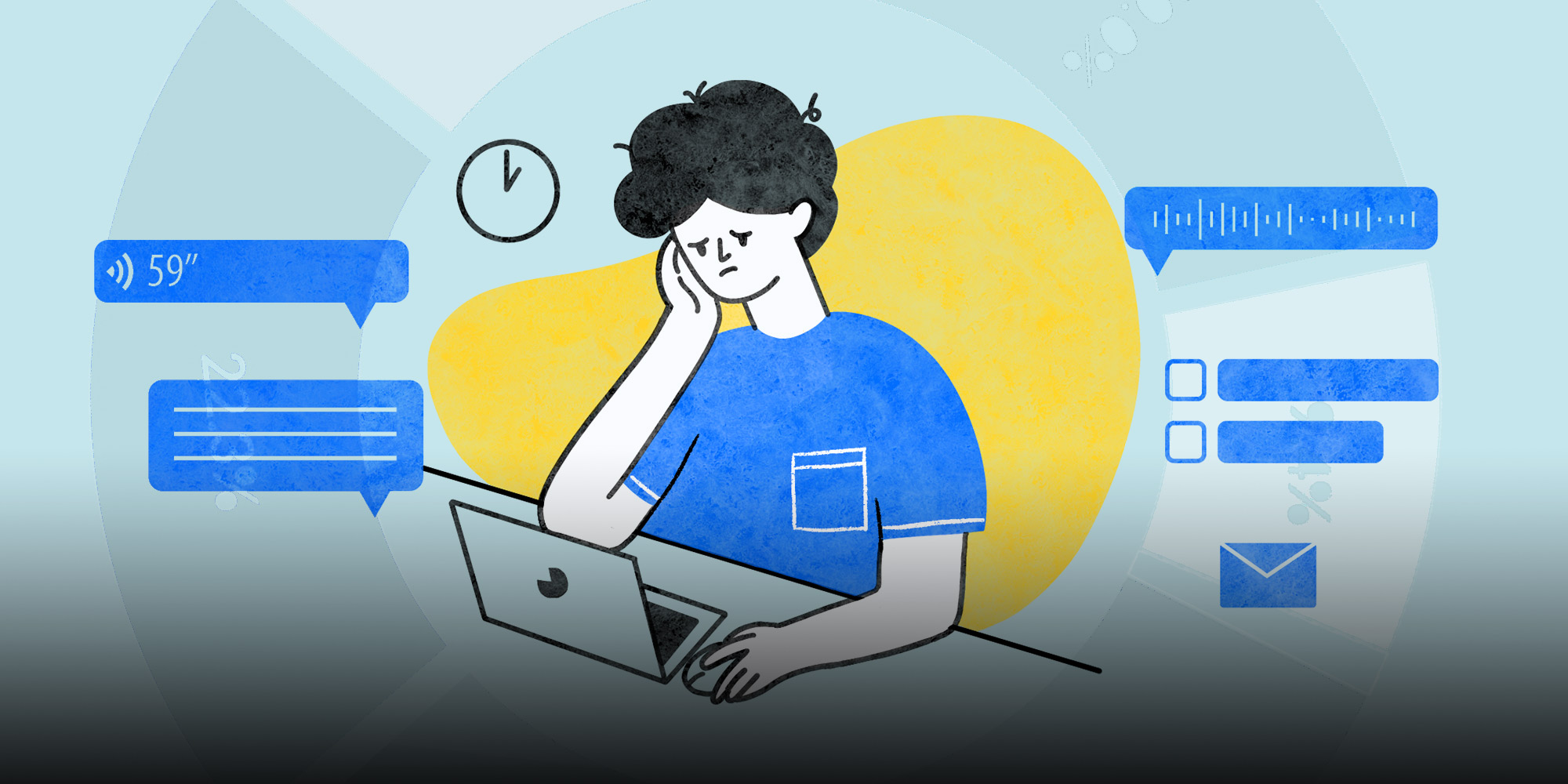 SIXTH TONE ×
Chinese Embrace Remote Work — Just Not Under Lockdown
Longer hours and communication failures have complicated the 'work from home' dream.
Working from home used to be many people's idea of heaven. Prior to the COVID-19 pandemic, it promised an end to crowded commutes, inflexible schedules, and meddlesome middle management.
More than two years of on-and-off lockdowns seem to have taken some of the shine off, however. Online, "exhausting" and "depressing" are now among the most common words used to describe remote work arrangements.
In May 2022, Sixth Tone's sister publication, The Paper, surveyed users of three platforms — WeChat, news aggregator Jinri Toutiao, and The Paper's own site — for their attitudes toward remote work.
The responses suggest that what workers valued about working from home was the freedom that it promised. That appeal is considerably diminished when it ceases to be an option for some and instead becomes mandatory for all.
The flexibility to work longer hours
More than half of all respondents reported working longer hours at home. Fewer than 30% said working from home shortened their workdays.
Although working from home cuts out the hassle of commuting to and from an office, it also blurs the line between workers' personal and professional lives. More than 80% of office workers who reported working longer hours said they feel "the distinction between work and life has been erased." Often, they worked overtime without realizing it.
Complaints about remote work making it impossible to clock out are common on social media. One woman in Shenzhen complained that "so-called remote work means being on call 24 hours a day." Like her, many workers expressed frustration that the stream of messages from coworkers and clients keeps coming, even after regular work hours, leaving them no choice but to respond.
A failure to communicate
Though the pandemic led to a boom in online collaboration software, technology can't always make up for the physical distance between colleagues. Many of those surveyed said that working from home had exacerbated communication problems at work.
"Debugging 20 user interface issues a day is fine, but hashing out every last detail of a project completely online can be immensely tiring and time-consuming," wrote one tech company worker.
Other respondents said they miss the days when all you needed to do to speak to a colleague was swivel your chair around. "If I forgot a parameter in some code, I could simply ask around in the office," wrote a respondent.
Working at home can also be distracting. Cooking, washing dishes, doing laundry, mopping the floor — although none of these are particularly onerous on their own, they are constant distractions. That goes double for workers with children.
It's not all bad, however. One advantage is getting to choose where you work. In our survey, 15% of respondents said they work from bed. Another 17% embrace the comfort of the balcony.
Here to stay
It should be noted that some most common criticisms of remote work are as much about the pandemic as they are new working arrangements. Over 64% of respondents who said they were working from home for reasons unrelated to the pandemic called their experiences positive, compared to just 34% of those working at home under lockdown.
For many, the attraction of flexible work arrangements remains strong. A May report published by online job search giant Zhaopin and the National School of Development found that nine out of 10 jobseekers hope that their potential employer will allow remote work, even after the pandemic.
Bosses are generally less excited about the prospect, but for some, the benefits can outweigh the perceived loss of productivity and control. Travel booking platform Ctrip began testing out a partial remote work plan last August. In February, the company made the policy permanent, in part because worker turnover had dropped by about a third in the intervening months.
Still, many workers yearn for a return to normalcy. "I want to shop online, go window shopping, sing at karaoke, go to the movies, and travel," wrote one Weibo user. "And I want to slack off properly — in the office!"
Reporter: Chen Liangxian, Wang Yasai, Zhang Jin.
A version of this article originally appeared in The Paper. It has been translated and edited for brevity and clarity, and is published here with permission.
Translators: Lewis Wright and Wang Xinyi; editors: Zhi Yu, Luo Yahan, and Kilian O'Donnell.
(Header image: Wang Yasai/The Paper)