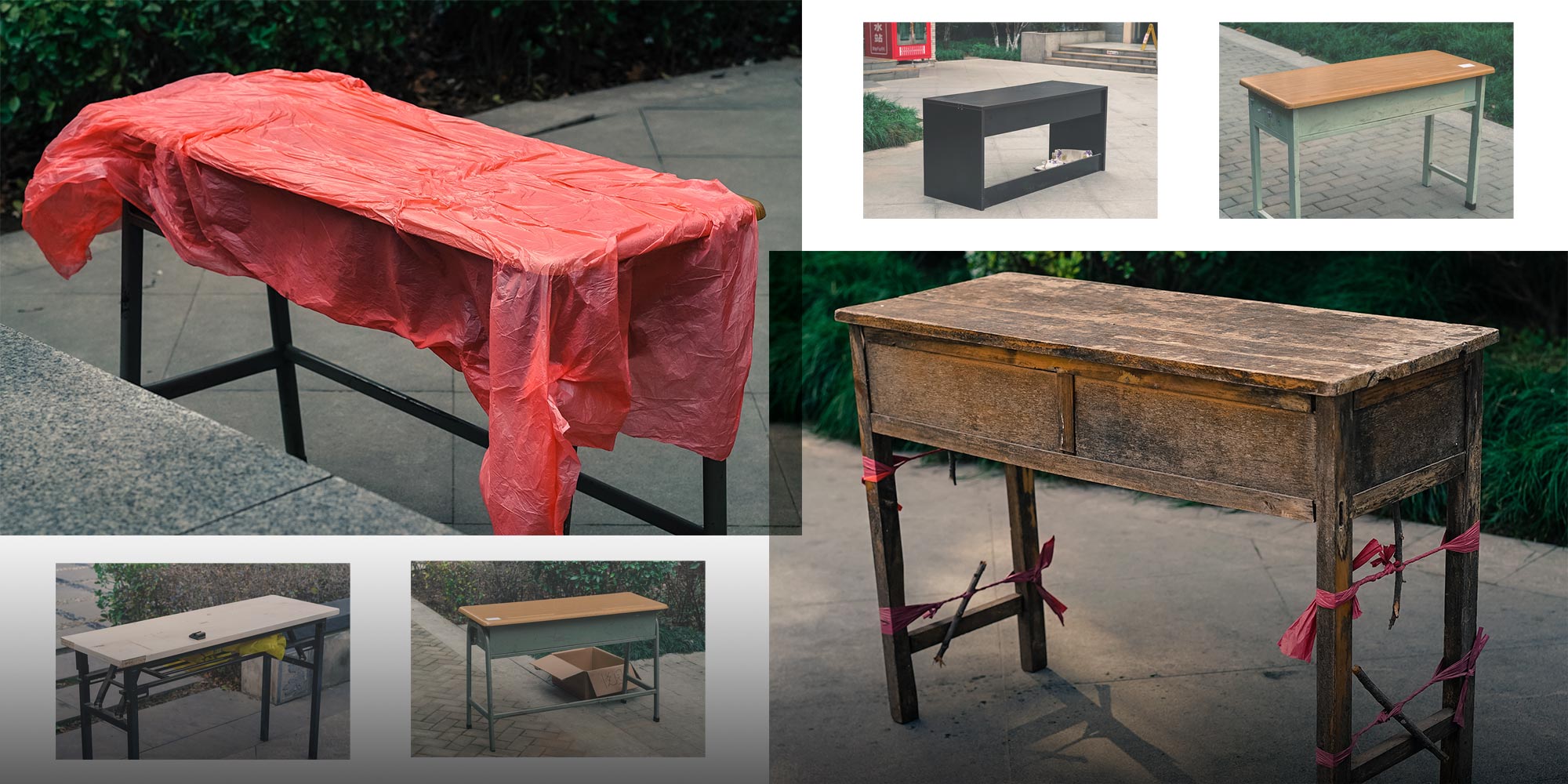 MULTIMEDIA
The Tables Carrying the Weight of China's COVID-19 Testing
Photographer Wu Chenghuan documents the numerous tables used for nucleic acid tests in Xi'an.
The recent COVID-19 outbreaks in big cities like Shanghai and Beijing reminded me of the lockdown during the virus flare-up in Xi'an where I live.
During the lockdown, which lasted for just over a month, I queued for 23 rounds of nucleic acid tests alongside 10,000 other residents in my compound. We stood in the cold northwest winter, slowly making our way toward medical workers in white hazmat suits sat behind a table.
I started photographing tables mostly because there are so many different types and they attracted my attention. Some tables reminded me of pre-COVID times when they had a more utilitarian purpose — study tables, foldable work tables, and those set up in gardens — and others made by putting a wooden board over a stool were just as functional.
The tables are less visible these days, as COVID testing has mostly moved to streetside kiosks. But through my images, I wanted to remember the purpose these tables served during the COVID outbreaks.
Wu Chenghuan is a photographer based in Xi'an, Shaanxi province.
Editors: Bibek Bhandari and Ding Yining.